INDIA GOSPEL OUTREACH
Dedicated to planting churches in each of India's 28,000+ postal codes.
LEARN
IGO takes the gospel to India's 1.39 BILLION people.
PRAY
Become an Intercessor for India. Join the 2030 Prayer Vision.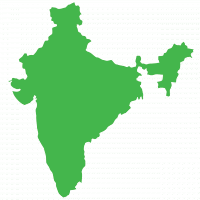 GIVE
You can help the gospel reach India.
INSPIRE
Help your friends understand the need for the gospel in India.
God is calling women to fulfill His call through them. Their number seems to be increasing, and we must be ready for them.
Jesus calls us to reach India with the gospel.