What Leaders Say About IGO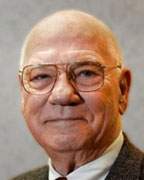 Rev. Olan Hendrix
Leadership Resource Group and Co-Founder of the ECFA
"I have known India Gospel Outreach for many years, having visited the work in India on several occasions. In my more than sixty years of ministry, I have not seen a more effective church-planting ministry. The IGO philosophy of recruiting and training church planting personnel is most effective."
"I have known Valson Abraham and his father all these years and have been blessed by the dedication of these servants of God. India Gospel Outreach is worthy of your prayers and gifts."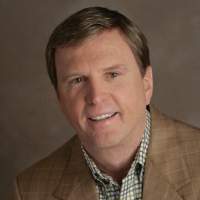 Pastor Jimmy Evans
Trinity Fellowship Church and Marriage Today
"Valson Abraham and Trinity Fellowship Church became acquainted with Valson in 1976. Today our relationship continues to grow and strengthen."
"What we call 'Level 1 missionaries' have a strong ability not only to lead and develop their ministry but also train and release others for ministry. Valson's strong vision to reach the 3,000 castes and people groups of India reflects his heart for spreading the gospel into his native India."
"The ministry of India Gospel Outreach is a standard for missionaries—one of integrity, faithfulness, dedication, service, and most importantly a passion for the lost."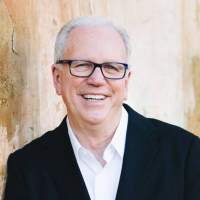 Rev. Larry Titus
Kingdom Global Ministries
"I have sponsored India Gospel Outreach since its inception. I consider it the most important of all my mission projects. And I have found that through the years, the money I invest in IGO results in souls. That's the bottom line."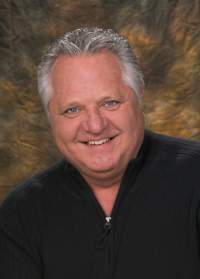 Pastor Amos Dodge
Founding Pastor, Capital Church, Vienna, VA
"Valson's heart of compassion for India is fueled by a passionate faith that the church can—and must—make a difference in that vast land."
"Valson is a visionary leader who takes on Holy Spirit inspired assignments with a must do—can do attitude. Then prayerfully and practically—patiently and persistently, he leads a team strategically, and diligently works until the vision becomes a reality."
"I've seen firsthand the fruit of the ministry in India, dynamic Bible colleges, fervent pastors and evangelists, and thriving evangelistic churches. I honestly believe India Gospel Outreach is one of the most effective world missions partners we have and one of the best investments of our missions dollars."
Pastor Larry Reichardt
South Coast Fellowship, Ventura, CA
"Our church [South Coast Fellowship, Ventura, CA] has a big heart for missions. The Lord led us to Valson Abraham and India Gospel Outreach.
"We have taught at the colleges they sponsor and lead…the Lord has brought the best of the best to these institutions to instruct and to learn. We were so encouraged as we saw the commitment of everyone involved with the ministry. We also have had the great opportunity to minister in some of the churches that IGO is helping to support. They are absolutely on the cutting edge."
"One personal highlight was when we were in the state of Gujarat ministering to a group of evangelists. Every one of the evangelists had suffered physical beatings, emotional ridicule and other hardships, but their joy was contagious. They were truly and inspiration to my wife and me…"
"To say that I would recommend that you consider sowing money into IGO is an understatement."
George Robertson
Christian Businessman
"The best return on stewardship investment is in overseas evangelical ministry. This led me to search out well-managed foreign ministries for the Great Commission."
"One of these foreign ministries is India Gospel Outreach. I verified their effectiveness through extensive due diligence procedures."
"I sent a professional auditor, one who is an expert in Christian organizations, to India to take a firsthand look at their physical buildings, and to review their management structure and their Biblical mission statement. His reports gave high marks for all areas."
"The result is that my wife and I have supported IGO for many years. My grown children are now becoming involved. We believe the investment is well made!"
Mary Ann Lind, Ph.D.
Professor at University of Colorado
"IGO stands in a class by itself. Christian work in India is very challenging under even the best of circumstances, but IGO is truly making a difference in preparing pastors, teachers and evangelists as well as in reaching out compassionately through medical relief."
"Valson and all involved with IGO are persons of great integrity, commitment, and singleness of purpose. IGO has been very wise in its use of contributions and in maximizing gifts for the furtherance of the Kingdom of Christ. I can wholeheartedly commend the work of India Gospel Outreach to any who want to be a part of foreign missions."