A Rare Fungus Opens Hearts to Christ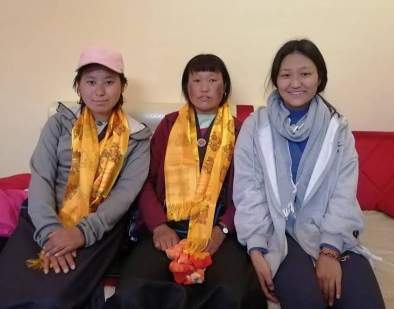 Praise God for using a rare fungus to open the hearts of Nepal's remote Dolpo Tibetans to Jesus.
Sometimes, God uses the most amazing and ingenious ways of getting peoples' attention.
For centuries, the 5,000-18,000 Dolpo Tibetan people of Nepal's most remote regions have lived in isolation, depending only upon themselves to meet their needs. They had their local gods of a pre-Buddhist sect to which they offered sacrifices for special favor.
They depended upon their own government people for nothing. Although they have lived in Nepal for centuries, they did not speak Nepali nor did they desire relationships with their Nepali fellow citizens.
The Dolpo Tibetans, who live in Nepal at 13,000-foot altitudes on the border with Tibet, and speak a Tibetan dialect, conducted all their commerce with the Chinese or Tibetans. They had a product to sell that the Chinese and Tibetans (but not Nepalis) highly valued—a parasitical fungus called cordyceps that grows on certain caterpillars and is used in certain Chinese medicines. This fungus treats many kinds of sicknesses without side effects. There are over 600 species of cordyceps.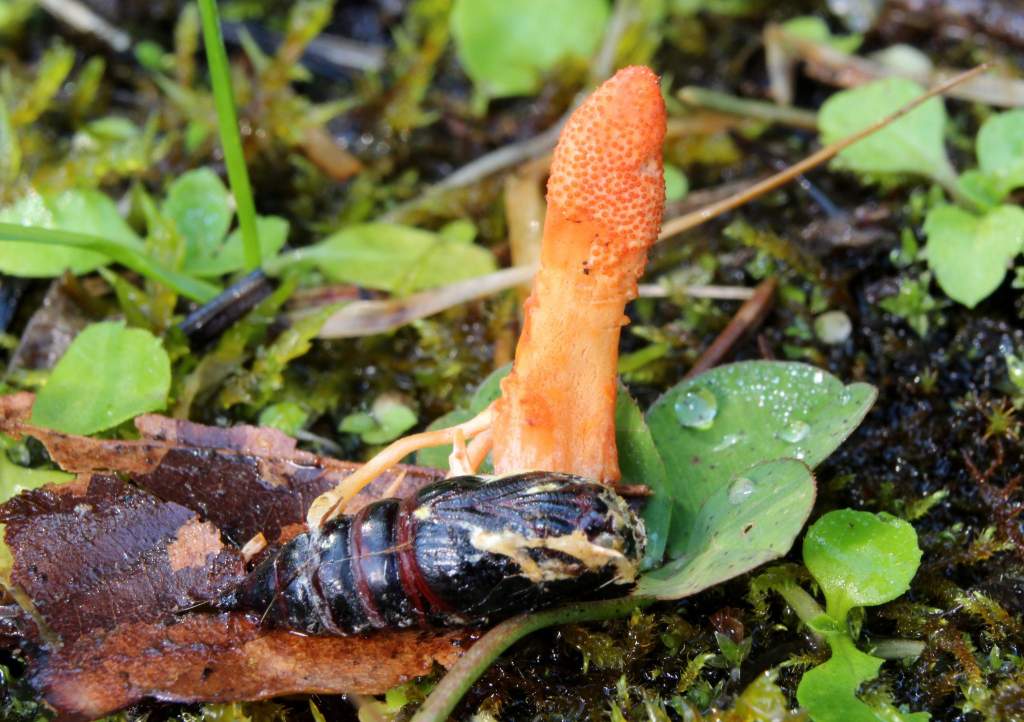 Since 2020, because of COVID, the Nepalese government has banned the collection of cordyceps, cutting off the people from a major source of income—and from their daily food supply. Government workers, who normally don't pay attention to the Dolpo Tibetans, strictly enforced this ban and have covered their ears to the people's pleas for mercy. This has thrown the people into confusion as they desperately seek new ways to meet their basic needs.
Forced by circumstances beyond their control, the Dolpo Tibetans must now deal with the Nepalese majority and government they spent centuries ignoring. They must learn to speak the language and get acquainted with a culture and government that is foreign to their way of life.
The young people, especially, are picking up and leaving their mountain roots for big cities like Kathmandu to get jobs and go to school. They have no other choices, it seems, to support themselves and their families. But they are very "green" at this kind of thing.
Enter Evangelist Rodha Lama and her husband, Phendey Gurung. Rodha Lama graduated from India Bible College and Seminary, class of 2008. While she studied at IBC, God moved upon her to reach these isolated Dolpo Tibetans for Christ. After a time of ministry in Kathmandu, she married Phendey Gurung, a Tibetan and former Buddhist monk, who was also led by God to reach these forgotten people with the gospel—forgotten by everyone except God.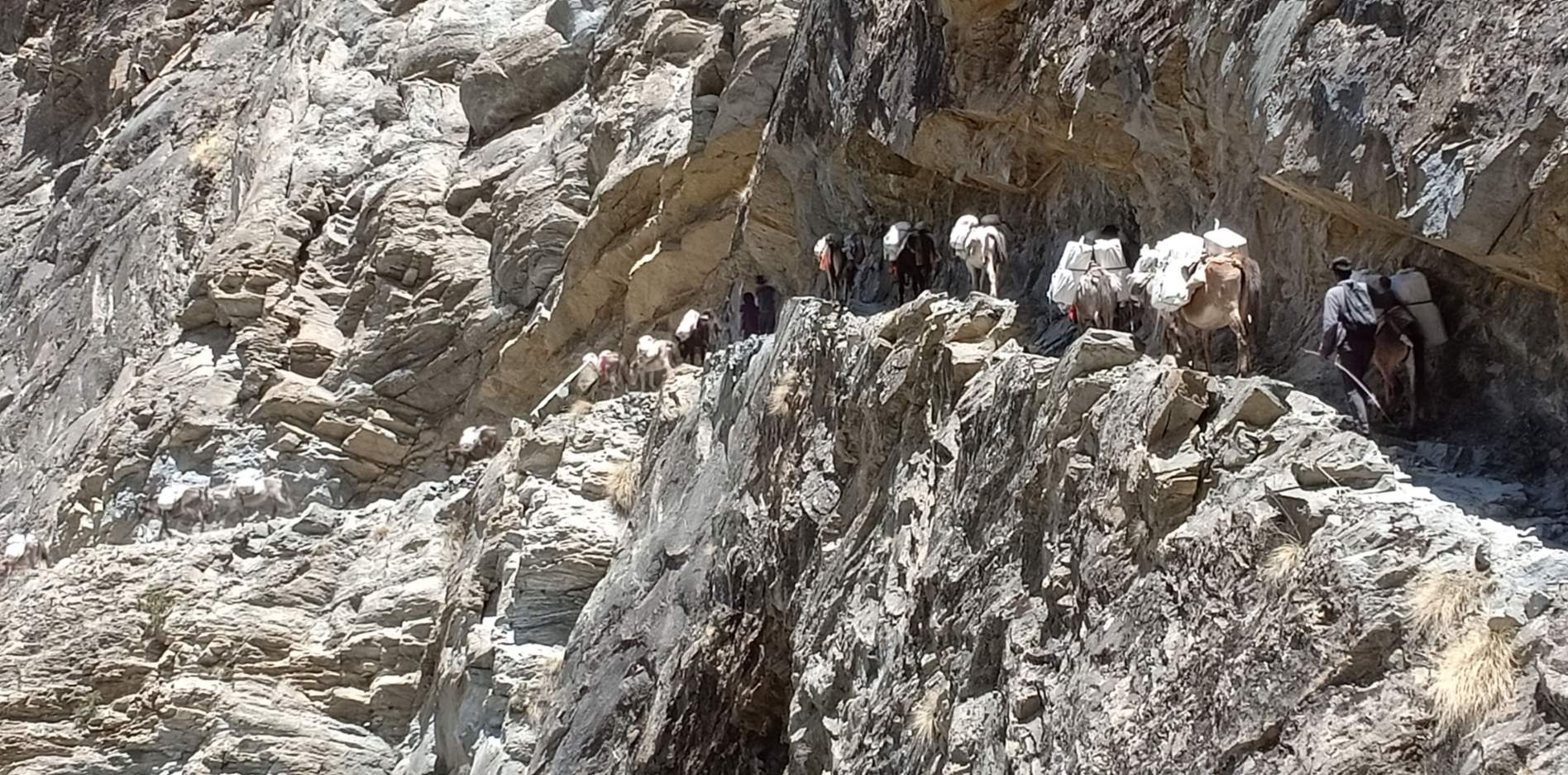 In 2016, they took their first 10-day trek by yak caravan over treacherous mountain passes to Dho Tarap to begin their ministry among the Dolpo Tibetans. Over the next 3-4 years, they developed a trust among the people for their ministry among widows, the poor, and street children. They, along with people like you, helped to restore herds of yaks when a colder-than-usual winter destroyed many of these animals which provide many of their daily needs.
At the same time, they developed good relationships with local governing officials and religious leaders. Phendey, a former Buddhist monk, has taught Rodha how to relate to Buddhist religious leaders, and together, they have shared the gospel with many Buddhist monks and nuns.
God has used the couple to win a number of monks and nuns to Christ. Now, those former monks and nuns are studying the Bible and teaching their people about Jesus. Monks and nuns are strong influencers in Tibetan culture, and when they come to Christ, it gives a positive signal to other members of the society to wake up and take notice.
The birth of Rodha and Phendey's daughter, Yeshe, now five, forced a change of strategy for them, since the village of Dho Tarap has no medical doctor to treat Yeshe's skin allergy. These days, they make their home and headquarters in Kathmandu, and open themselves to the many Dolpo Tibetan young people and others who are coming their way in growing numbers.
These people from the mountains feel like fish out of water. They have little to no knowledge of Nepalese language or culture. Their rural ways do not help them to get jobs in a big city like Kathmandu. Rodha and Phendey are helping them adjust to the new and baffling world of urban life. Rodha has a gift of hospitality and opens their home to provide food, fun and a place to open their hearts. They are teaching them to read and speak Nepali and adjust to the city.
A number of the Tibetans come to Kathmandu with medical ailments untreatable at home because skilled doctors are not available. Rodha and Phendey help them to find the right doctors and help raise money for medical procedures and medications and other emergencies.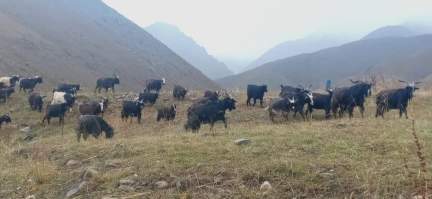 As Rodha and Phendey win their confidence by meeting felt needs, these young Tibetan people are wide open to hearing about Jesus Christ. Rodha and Phendey report growing numbers of them who are committing their lives to Christ and are regularly attending Bible studies and telling their families about Jesus.
This move to Kathmandu does not prevent Phendey from regularly trekking up to Dho Tarap by yak caravan to mentor the new Christians, especially the former monks and nuns who have taken leadership responsibilities. They face challenges. It takes time to wean the new believers from old habits. They find that some of the new Christians still practice old Buddhist rituals as they read their Bibles, which have a negative spiritual impact on their lives.
Phendey is also helping the people of Dho Tarap to develop alternative sources of income. After much prayer, he introduced the people to pig and goat farming. Certain varieties, he has discovered, do well in the mountain environment and help provide for their food supply and also provide products desirable to Nepalis.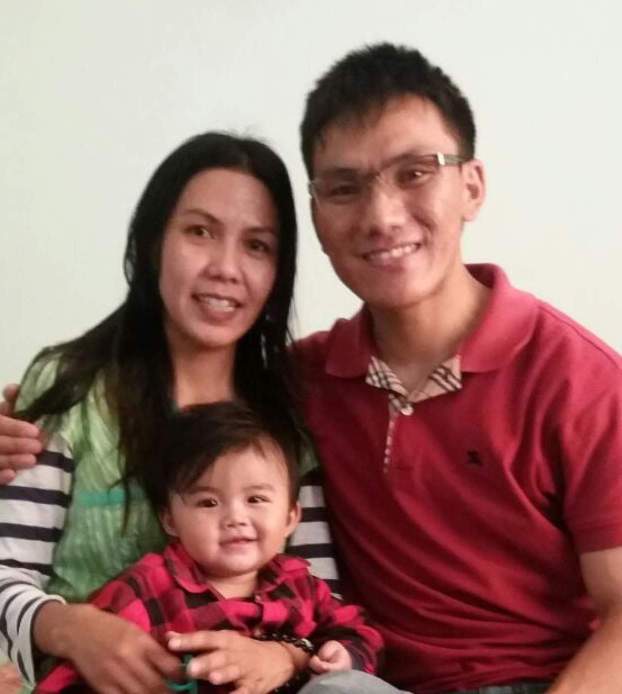 Periodically, before the harsh winter months, the whole family goes to Dho Tarap to set up a medical camp, distribute winter clothing and provide food for villagers who are less able to fend for themselves in the freezing weather. There is rarely a day when Rodha and Phendey are not involved somehow in the lives of Dolpo Tibetans for the sake of Christ.
We know they would appreciate your prayers and gifts to help with setting up the pig and goat farms, helping with medical supplies and treatment, and other emergencies.
Pray for good health and wisdom for Rodha Lama, Phendey Gurung, and their daughter in their many-sided ministry to the Dolpo Tibetans of Nepal.
Pray for Spirit-led growth in the lives of new Tibetan believers and growing openness to the gospel among those who come to Kathmandu and those who remain in the mountains.
Pray for more evangelists to reach many other groups like the Dolpo Tibetans, forgotten by everyone else but God.