A Supreme Reason for Thanksgiving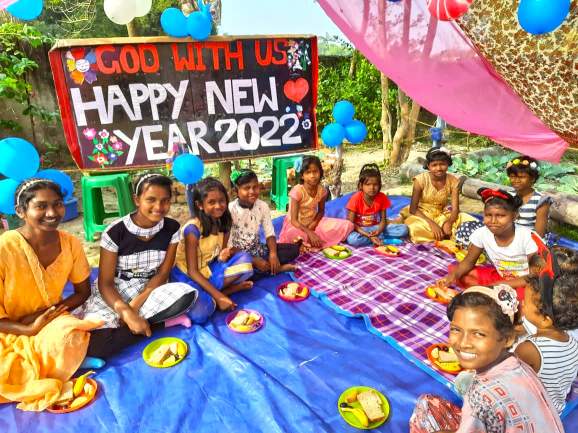 Praise God for the special grace He bestows upon us as He chooses to work through us to bring His kingdom on earth as it is in heaven.
This great privilege is a special reason for us to give thanks as we see His plan in action at India Gospel Outreach through people like you.
God is sovereign. All things in this universe have their being through Him. Apart from Him, nothing exists or can exist. Everything that lives and breathes comes through His sovereign will. When He created the heavens and the earth, and created the first man and woman in His image with free will, He pronounced all things to be "very good."
From Genesis 3, we know it didn't stay that way. God's adversary, the devil, tempted the first man and woman to go their own way. By their own choice, they fell, and through them, we all fell. We lost our place in God's plan as the devil, through deception, alienated us from God and took control and set out to steal, kill and destroy everything God had in mind.
The devil had contempt for us, but He hated God even more and used us as a means to end God's power. He convinced at least one-third of the angels to join his attempted coup d'etat.
As sovereign, God foiled the devil when He sent His Son into the world to destroy the works of the devil. Jesus defeated him at the cross and through His resurrection. Through Jesus Christ, He will bring His kingdom on earth as it is in heaven.
To accomplish this, He chooses to work through people like us. He tells us to "go and make disciples" in "Jerusalem, Samaria and the uttermost parts of the world." He tells us to "occupy until I come." He tells us to "love one another," to "wait for the coming of the Holy Spirit." He gives us the "keys of the kingdom of heaven," so that "what you bind on earth shall have been bound in heaven, and what you loose on earth shall have been loosed in heaven" (Matthew 28:18-20; Acts 1:8; John 15:12; Matthew 18:18).
God is sovereign, so why does He place so much responsibility in the hands of flawed people like us who lost it all in the first place? We can't fully answer that huge question here, but we can know enough to encourage ourselves in our daily walk with God as we come to grips with our own limitations and His matchless love and grace in our lives.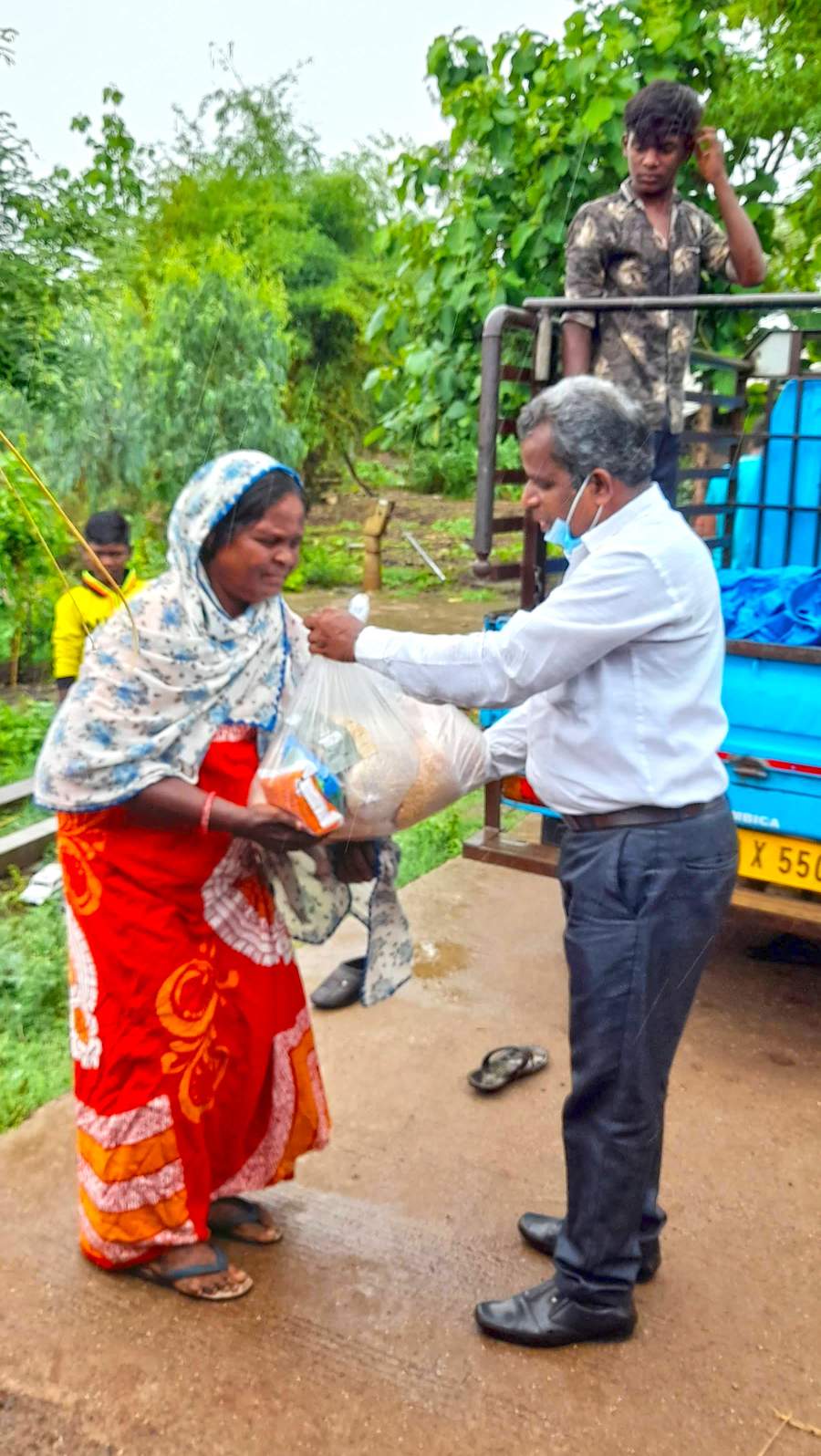 We must keep in mind that this drama between God and the devil takes place in the presence of His angelic hosts who pre-existed creation and who probably vastly outnumber all of us human beings. The spiritual world is vaster and more real than the physical world of our five senses. They watch the spectacle with great interest and act as God wills.
God gives His weak and mortal children on earth a role in His larger plan that include the angelic hosts. He gives us His Holy Spirit, including the gifts and fruits of the Spirit. He gives us the weapons of spiritual warfare mentioned in Ephesians 6. He gives us the powerful weapon of prayer in the Spirit. By using these spiritual weapons, we bring the devil to his knees and give him the knock-out blow.
God never forces these things upon us. We must accept His gifts of our own free will. God invites us to join Him in defeating the devil, but only when we agree with Him. Because of His love and desire for relationship rather than force, God limits Himself in this extraordinary fashion. His actions interrelate with
the faith we express through our own free will.
God's asking us to join with Him in key kingdom roles seems like foolishness in the face of the devil's craftiness. All of us know our weaknesses—our frailties and flaws, our tendencies to fall under temptation and sin. We know the mortality of our flesh and the tendency for our faith to waver, our proneness to wander. In some manner, we all have dysfunction in our backgrounds and upbringing.
In the Bible, we see many examples where God used flawed, mortal and powerless people to accomplish His purposes—childless and aged Abraham and Sarah to found a nation; a slave and prisoner (Joseph) to lead a nation; an exiled prince and sheepherder (Moses) to free a nation; a despised sheepherder—and later, adulterer and murderer (David)—to become a king and progenitor of the Messianic line (Jesus).
In the New Testament, Jesus chose a motley group of undistinguished, uneducated men for His disciples—including one who betrayed Him; a Jewish fanatic (Saul of Tarsus) to become the apostle to the Gentiles. These unlikely people became great through their humility before God.
We see many examples of this biblical pattern in India today. Most IGO evangelists, pastors, students, and most of those who respond to their gospel message come from ordinary backgrounds. Some were thieves and political radicals and low-caste people. Many of IGO's best evangelists and church planters come from non-Christian backgrounds. Some of the best and most faithful prayer warriors in India are young children from city slums.
During India's destructive COVID season, we saw especially rapid gospel progress in northern Indian states, often considered dead to the gospel. The evangelists and pastors who proclaimed the gospel in these states are not people with charismatic personalities who offer fancy programs and religious entertainment. They are simple men and women who speak in the power of the Holy Spirit and demonstrate the love and power of Jesus Christ. Some lost their lives to COVID, but their families continue in their callings.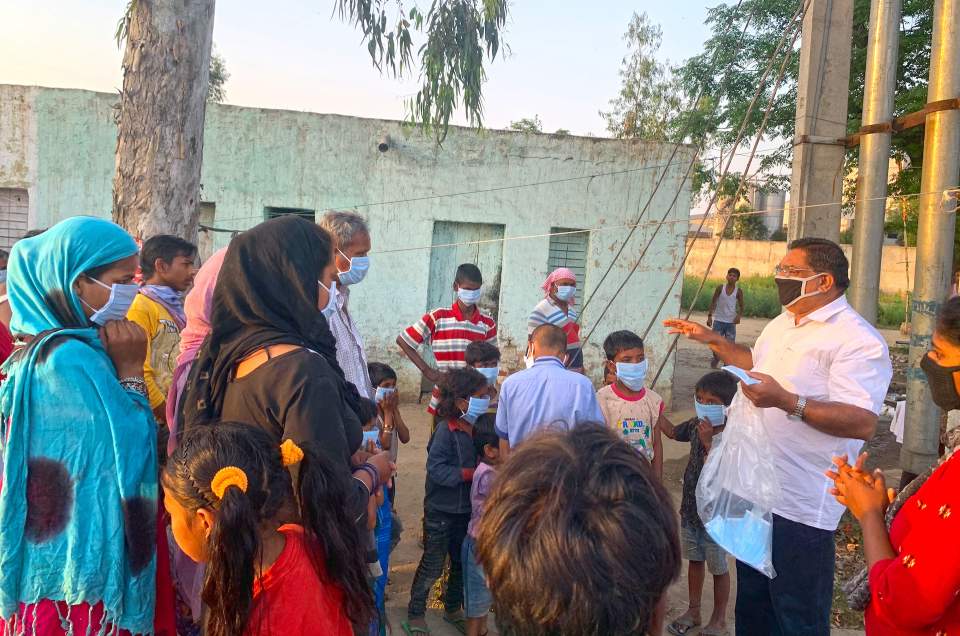 Among our friends of India Gospel Outreach are people who do not hold positions of worldly power or wealth. If any of them are listed in Who's Who, we don't know about it. Most friends of IGO are the kinds of people you will meet every day at the market or the mall.
The difference is that they love Jesus Christ and yearn to see His kingdom on earth as it is in heaven. They yearn to see fulfillment of the Great Commission and for the earth to "be filled with the knowledge of the glory of the Lord, as the waters cover the sea" (Habbakuk 2:14). The elite ignore them, but God...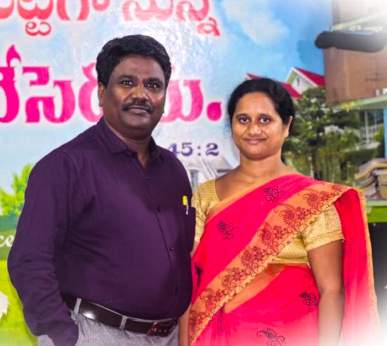 The world's elite are blind to our God of grace who multiplies our little into much as we trust Him to do so. We trust God who "has chosen the foolish things of the world to shame the wise...the weak things of the world to shame..the strong...the despised...the things that are not, so that He may nullify the things that are" (1 Corinthians 1:27-28).
Like Paul and others we have mentioned, we recognize our sinfulness and our total dependence upon the cross of Jesus Christ. We recognize His faithfulness to fill us with Himself and experience His grace in times of deepest need.
In spite of our disadvantages, the Bible reveals in Revelation that the gospel of the kingdom will be proclaimed by people like us to all peoples until "the kingdoms of this world are made the kingdoms of our Lord and of His Christ, and He shall reign forever and ever."
In the end, the devil, who succeeded in twisting the wills of sinful humanity (like us) will lose at the hands of fallen and mortal, but redeemed men, women and children (like us) who freely partnered with God to restore His kingdom on earth as it is in heaven.
God will put the devil to shame through the very people he shamed, and God will vindicate Himself and His glory before His heavenly hosts. For us who have joined Him, we shall experience the "exceeding riches of His grace," beyond anything we ask or think, in ways only a loving and faithful God the Father can design. Through people like us who trust in Him, He will once again declare all things to be "very good."
This is a supreme reason to rejoice and thank God this Thanksgiving. In the light of these things, let us...Pray that God will continue to keep each of us faithful to complete the Great Commission to which He has called us to fulfill in India and beyond.