Aman's Story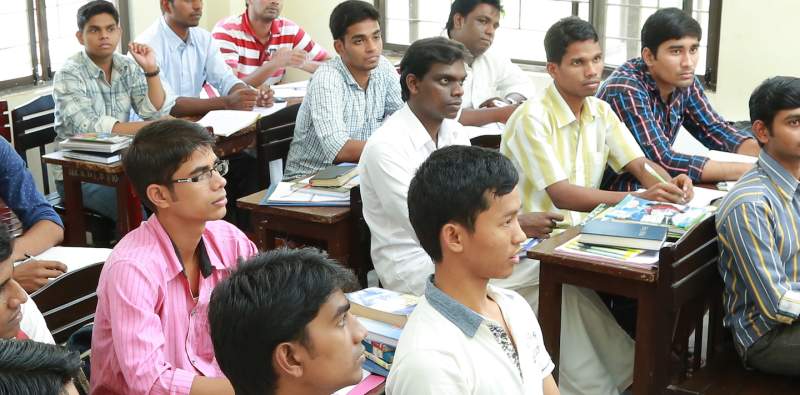 Praise God for His power to set free those who are oppressed and to change the course of their lives.
Aman knows well the truth of Jesus' power to set him free because his childhood was filled with oppression.
Aman grew up as a Buddhist in the state of Madhya Pradesh with his parents and three sisters, two older and one younger.
When Aman was seven years old, his father suddenly died from black magic. Someone who hated his family went to a priest or a witch who consorted with demonic spirits. That person paid money to have the spirits torment Aman's family.
After his father's unexpected death, Aman's family began to experience other economic and health problems. His mother developed mental illness, and his oldest sister experienced demon possession. In the end, his family lost everything, and they saw no hope for their lives.
Every day of his life, Aman experienced depression and frustration. He became involved in bad habits to deaden the pain he felt all the time.
When he was 16 years old, Aman, his mother and sisters heard the gospel for the first time, and they committed their lives to Christ. He set them all completely free from their oppression and fatalism. From that time, Aman became involved in trying to reach people for Christ so they would also experience what he had experienced.
During the early 2000s, he became involved in film evangelism ministry. He also joined with his pastor to minister in his local church and in surrounding villages.
During this time, Aman heard God's call upon his life for even greater ministry. Sometimes this came through prophetic words and through the encouragement of pastors. He knew he needed more training for this greater ministry.
His pastor advised him to apply to India Bible College and Seminary. There, Aman enrolled in the Master of Divinity program. After he graduates from IBC in 2019, he will return to his state to fulfill his call of reaching those like himself who remain oppressed and look for the freedom only Jesus Christ can bring.
Is God calling you to help a student or evangelist like Aman? You can help by providing $50-110/month for a student. You can help support an evangelist by committing $100-200 a month (depending on location and family situation). We always welcome partial support.
Pray God's provision for each of our students and evangelists. Pray about your own involvement in their lives and ministries.