Answers to Prayer from the COVID Care Center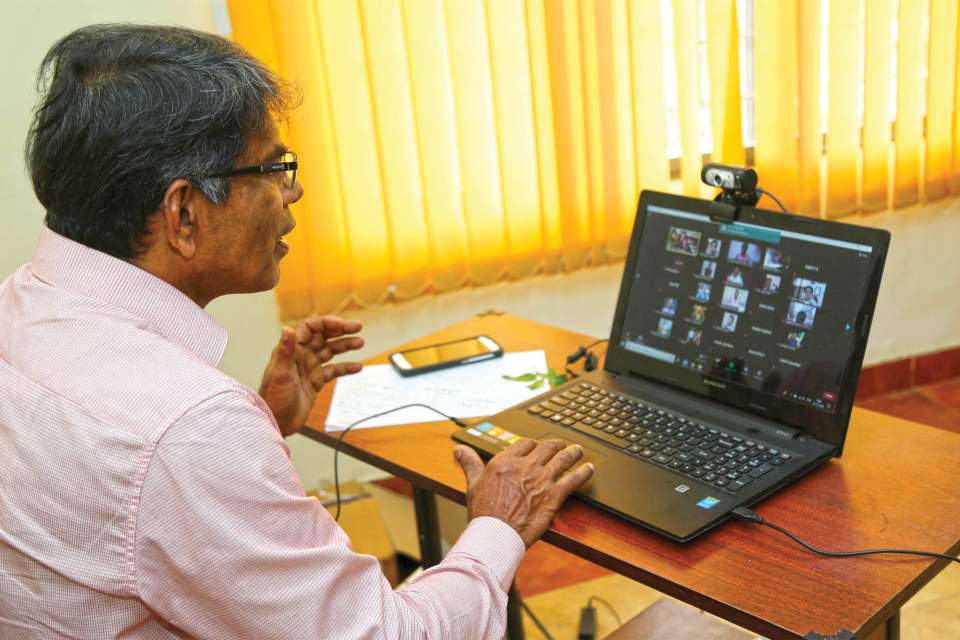 Praise God for opening doors to the Good News at the COVID Care Center, housed at India Bible College and Seminary. It has operated there since April 2020.
With heavy hearts, the faculty and staff at India Bible College and Seminary in Kerala got word from the Indian government that they would take control of the dormitories and turn them into a temporary hospital and quarantine center for people diagnosed positive for COVID-19.
The school had no choice in the matter. The seminary closed down. Students went home, and dormitories were readied to receive patients and medical staff from the outside. Shutting down classes ran the risk of interrupting God's call of men and women for evangelistic and church planting ministry. In 90 years of ministry, the school had never shut down like this.
If this had happened a few years earlier, the school would have been "up a creek without a paddle," but today's technology has made online classes possible. Most students have computer knowledge and are ready and motivated for such classes (see following story).
Most faculty members had no knowledge of new technology, but crash courses enabled them to catch up with the times and hold online classes for most students.
God has enabled India Bible College and Seminary to continue its academic mission even while official classes have been shut down for more than a year. Instructors continue to come to the campus to conduct classes. Administrators and staff continue to work on campus.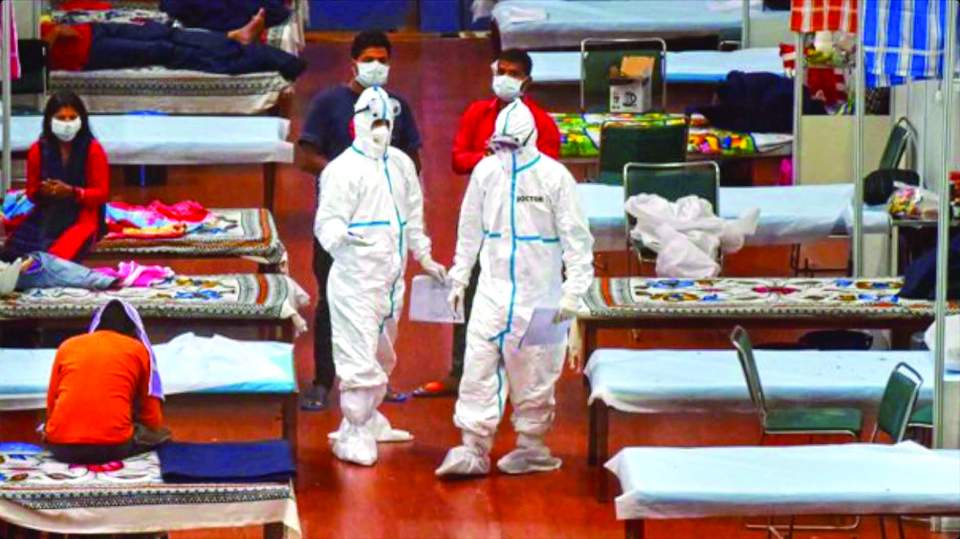 For more than a year, the COVID Care Center has continued its operations on school property, with no sign of letup. The hospital treats up to 200 patients at a time. Over the months, doctors, nurses and aides have worked tirelessly with thousands of patients. There has been a constant flow of patients in and out of the treatment center.
Most of the doctors, nurses, aides and patients are Hindus. When it became clear what was happening, we asked you, our readers, to pray that God would help us to use this unwanted situation for His glory, to bring redemption and healing. We asked you to pray that God would shed abroad His love on these people, caught in circumstances beyond their control.
When patients arrive, they have no idea how sick they are, whether they will live or die. Doctors, nurses and aides, daily surrounded by sick patients and constantly exposed to the virus, don't know if they will become victims of the illness themselves. They are under constant and daily pressure to perform miracles they are unprepared to accomplish.
All these people daily face the prospect of death. In Hinduism, there is no hope, no assurance, no guarantee of what lies before them on the other side of the grave. They face questions that Christians need not face:
Does this disease result from bad karma from previous lives? Does this disease result from my sins or the sins of my parents, grandparents or even an unknown ancestor? What can I do to atone for this? If I die, what will happen to me? What will I become in my next reincarnation?
For Hindus, these are haunting and unanswerable questions, but they plague these people all day, every day. Their religion offers no answers, and they receive no comfort from any god. In addition, hot and humid weather in south India wears down everyone. Medical replacements for exhausted workers are not always available.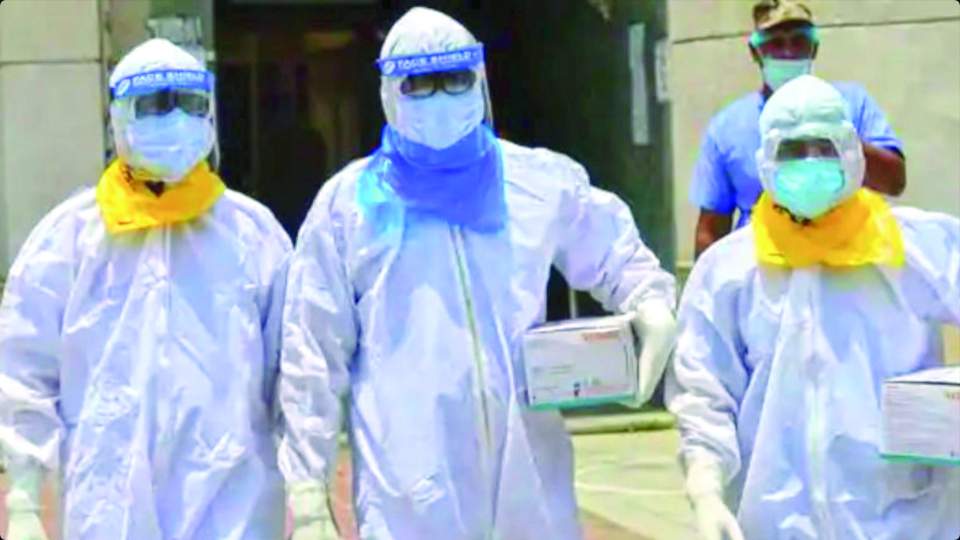 Government officials get regular reports on the condition of patients and doctors. They keep contact with India Bible College and Seminary which has opened doors to them. During this time, the Lord has enabled Hindu officials to observe Christians in their daily work. We don't know the inner workings of their minds, but in late June, they came to an important conclusion.
On June 20, the local head of government for the area around India Bible College and Seminary, approached the school's administrators with a request: to pray and place copies of Christian scriptures into the hands of each patient, doctor, nurse and aide—anyone associated with the COVID Care Center.
The government official making this request is a Hindu, not a Christian.
He has observed, or others have told him, that Christians have an assurance of what happens to them after death. He has learned that the God of the Christians hears and answers prayer. Perhaps he has heard testimonies of people healed through the power of Jesus Christ.
This government official has just opened the door for a mighty work of God through the Word of God. As God tells us in Isaiah 55:11 about His Word: "…it shall not return to me void, but it shall accomplish that which I please, and it shall prosper in the thing whereto I sent it."
In response, India Bible College and Seminary will provide every patient, doctor, nurse, aide and any other worker connected with the COVID Care Center with a Bible plus Christian literature, including various tracts and a copy of Revive magazine, an Indian-based source of articles written for both Christians and non-Christians.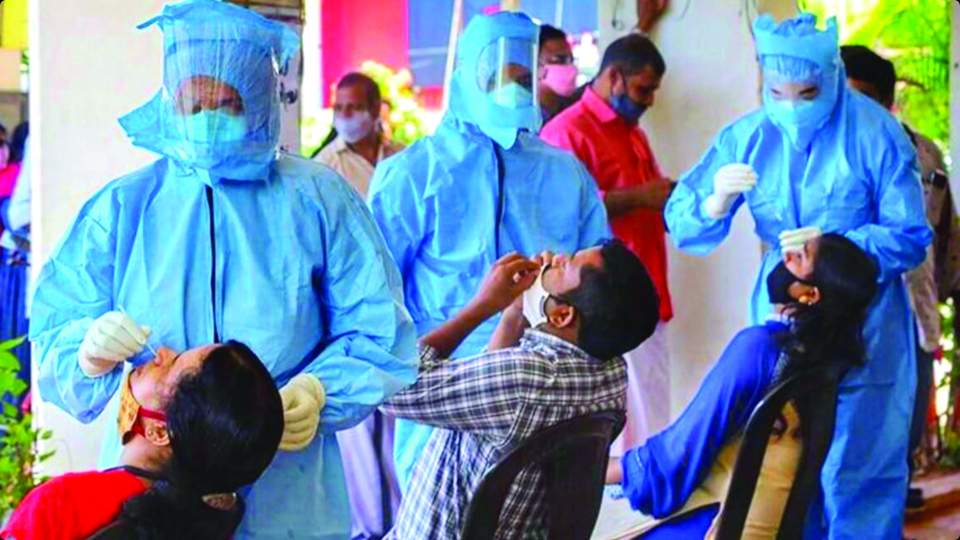 This will remain an ongoing expense for the foreseeable future. As God leads, please give. A single Gospel packet—Bible, Christian literature, and copy of Revive—costs $7. Five packets cost $35, 10 cost $70, 50 cost $350. Please give online to Evangelistic & Discipleship Literature. Thank you in advance for your help.
Pray that the Word of God will undo everything the enemy has attempted to accomplish during these days.
Pray that the Spirit of God will work through His Word to bring about physical and spiritual healing among hundreds and thousands of doctors, nurses, aides and patients—a Great Awakening at the COVID Care Center.
Pray that these people, awakened by the Word, will return to their homes as changed people, contagious with faith in Jesus Christ, to spread the Good News wherever they go, some of them even returning to IBC as students of the Word.
Evangelistic & Discipleship Literature