Blessy's Story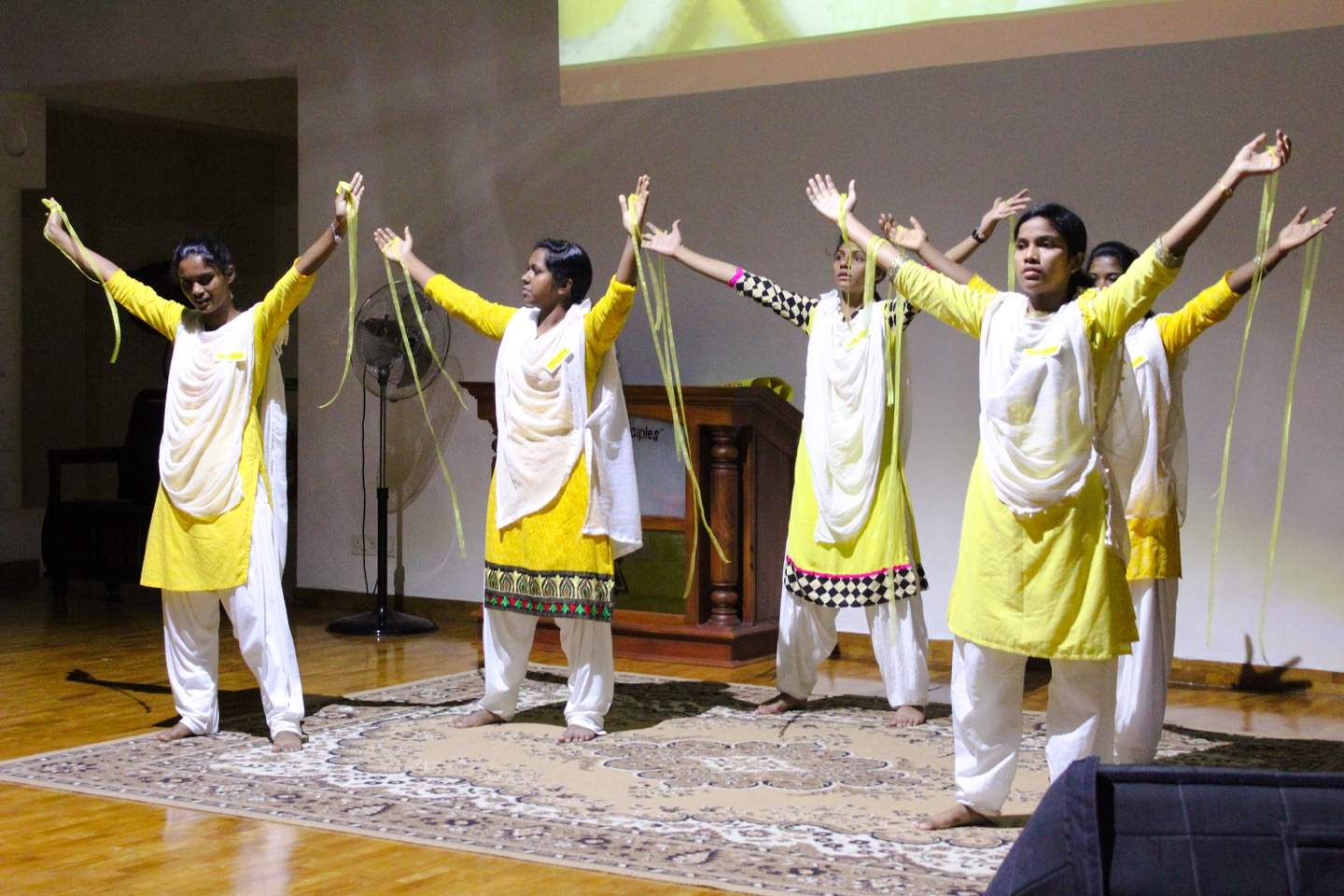 Praise God for saving Blessy for greater things.
Blessy was born in the city of Trivandrum, in Kerala, in a Christian family, the youngest of three children. When she was one year old, she was admitted to a hospital with a disease that showed symptoms like cholera. However, the doctor said Blessy did not have cholera but another disease, and he could not identify it.
Blessy's condition worsened, and because the doctors could not identify the exact condition, they could do nothing for her. Since her parents were Christians, they prayed for her and vowed that if God would save Blessy's life, they would dedicate her to serve Him.
God answered her parents' prayers, and Blessy fully recovered from her fatal illness. When she became old enough to understand, her parents told her this story of her miraculous healing. Blessy was struck by God's grace in saving her from certain death, and the sacrifice that Jesus Christ made on the cross for her. God could have let her die, but He had other plans for her life. She wanted to know what those plans were and submit herself to Him.
This new knowledge of God's rescue of her from death moved her to commit her life to Christ. Up to that time, she had just gone to church for the sake of her parents, but now, God had revealed Himself to her. The Lord planted a deep desire in her to know the Word of God combined with a concern for those in her community still ignorant of the gospel.
Blessy wants to become an evangelist. She also wants to teach theology on the college level. With this combination of logic and fire in her makeup, she discovered India Bible College and Seminary to set her on the path toward her future ministry.
She will graduate with her B.Th. in March 2018, and she will continue her advanced studies while reaching out into her community with the gospel.
Many committed men and women like Blessy come to IGO Bible training centers with a clear calling to preach and teach the gospel of Jesus Christ, but they come with little or no personal resources to pay for their studies.
Perhaps God is calling you to help a student or evangelist like Blessy. You can help by providing $50-110/month for a student. You can help support an evangelist by committing $100-200 a month (depending on location and family situation). We welcome partial support.
Pray God's provision for each of our students and evangelists. Pray about your own involvement in their lives and ministries.