Bommi's Story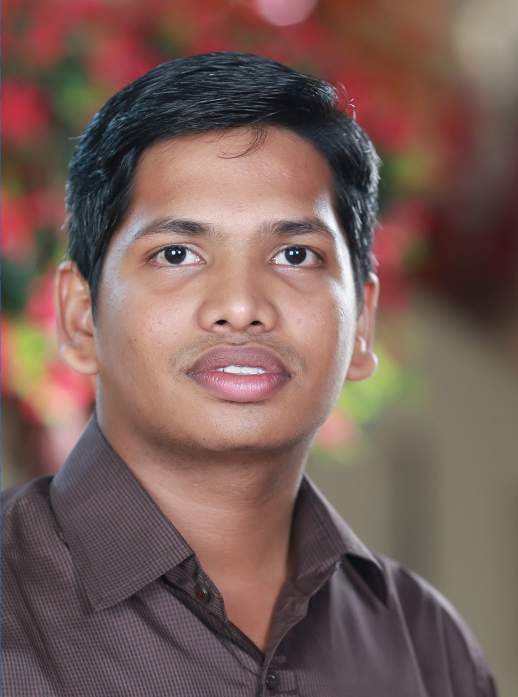 Praise God for the Christians of new Telangana state who are called by God to evangelize and plant churches.
One of those Christians is Bommi Parthasarathi from Telangana, presently a master of divinity student at India Bible College and Seminary.
Telangana is a new state, created from Andhra Pradesh in 2014 for complex political, social and ethnic reasons. Its chief city is Hyderabad, and more than 80% of the population is Hindu. Only about 2.7% call themselves Christians.
Bommi Parthasarathi comes from a strong Hindu family much engaged in worship of many idols. When Bommi was about ten years old, his father heard a clear presentation of the gospel that moved him deeply and gave him a completely new perspective on life. From that time, he began to go with his family to church on a regular basis. By the time Bommi was twelve years old, his entire family had committed their lives to Christ, and their lives changed.
This change did not set well with the rest of Bommi's relatives and the community at large. The family began to experience pressure and ostracism from all sides. Yet they remained true to their new faith in Jesus Christ.
During this time, Bommi experienced a filling of the Holy Spirit which led, not to hatred of his persecuting relatives and neighbors, but to a love for them. He was appalled that these people, once his friends, had no real idea who Jesus Christ is and what He has done for them.
He knew God was calling him to prepare for a life of telling others about Jesus Christ. He was ready to go wherever God sent him, to his own neighbors or wherever else the need was great.
For a time after he completed tenth grade, he had to drop out of school because of financial problems. But a nearby college recognized his potential and offered him the possibility of completing his schooling without having to pay fees.
After he finished his schooling, he knew it was time to receive the concentrated Bible training for which he longed. His pastor introduced him to India Bible College and Seminary in Kerala. There, he completed his bachelor divinity degree. Now, he is working on his master of divinity degree. During the past three years, in addition to his studies, he has worked with an evangelistic team and as a counselor/teacher and intercessor.
Over time, God has opened his heart to the need for the gospel in Jammu & Kashmir, far up in the north where most of the people are Muslims. Far fewer Christians live in Jammu & Kashmir than in his own state.
This part of India is war-weary after many decades of fighting for political control by India and Pakistan. Millions of Kashmiri Muslims are sick of the constant instability, strict curfews, the soldiers in the streets, the daily threat of death. In the midst of great obstacles, Bommi Parthasarathi will find a ready audience for Good News from Jesus Christ.
Many other students also have the spiritual gifts and dedication of Bommi Parthasarathi. You can help to supply financial needs for one or more students through IGO's sponsorship program. For $60-$120/month, you can sustain a student committed to preaching the cross of Christ and planting churches where there are no churches at all.
Pray that all IGO students will receive the financial support they need to become the next generation of India's Christian leaders. Pray about your own involvement.