Darjeeling Bible Training Center — Nothing Else Like It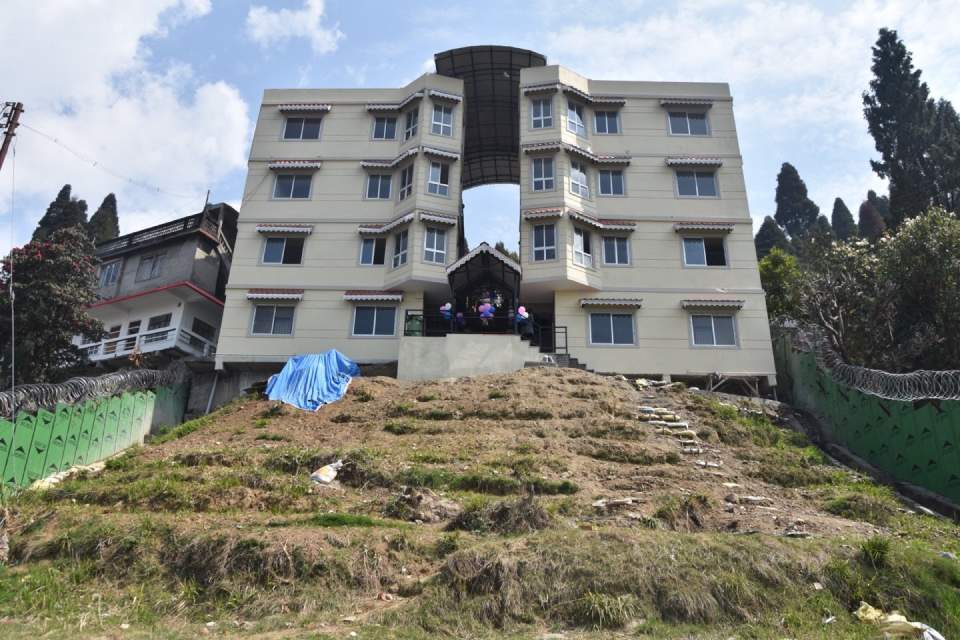 Praise God for the unique ministry of Pastors Pradeep Kumar and Mhontsen Lotha and the many men and women who have received ministry training from them.
Last month, Ann Abraham, IGO's Vice President of Advancement, provided a brief report to Prayer and Praise on her visit in March to IGO's ministries in Odisha. On that same trip, she also visited IGO's ministry in Darjeeling where she met the co-leaders, Pastors Pradeep Kumar and Mhontsen Lotha, and attended the graduation ceremonies at Darjeeling Bible Training Center (DBTC).
We begin with words from Ann Abraham, followed by a report from Pastor Pradeep Kumar.
"Best friends, Mhontsen and Pradeep, graduated from India Bible College and Seminary, India Gospel Outreach's main training center in Kerala, India.
"In 2007, they began their ministry among Nepali-speaking peoples in the city of Ludhiana, Punjab and after one year of the internship were sent by IGO in the northeast India city of Darjeeling, in the state of West Bengal. "Together, they have experienced many victories, but they have also experienced much hardship.
"After only three years of ministry in Darjeeling, Mhontsen and Pradeep planted two churches. They found so much interest among the new Christians to spread the gospel, they were sent for church planting, and later as the receptivity increased, IGO started Darjeeling Bible Training Center.
"I attended the graduation ceremony of Darjeeling Bible Training Center on March 17, 2023, when 14 students graduated.
"Early in their ministry, Mhontsen was diagnosed with cancer. At the time, he was only 29 years old. A young woman to whom he was engaged at that time, broke off the relationship. After treatment and much prayer, he is now free of the cancer, but health concerns persist.
"Ten years later, at just 39 years, he was diagnosed with heart failure. Praise God, he is doing well now, and he continues to co-lead Darjeeling Bible Training Center with his counterpart, Pradeep.
"Pradeep has also had his share of health scares.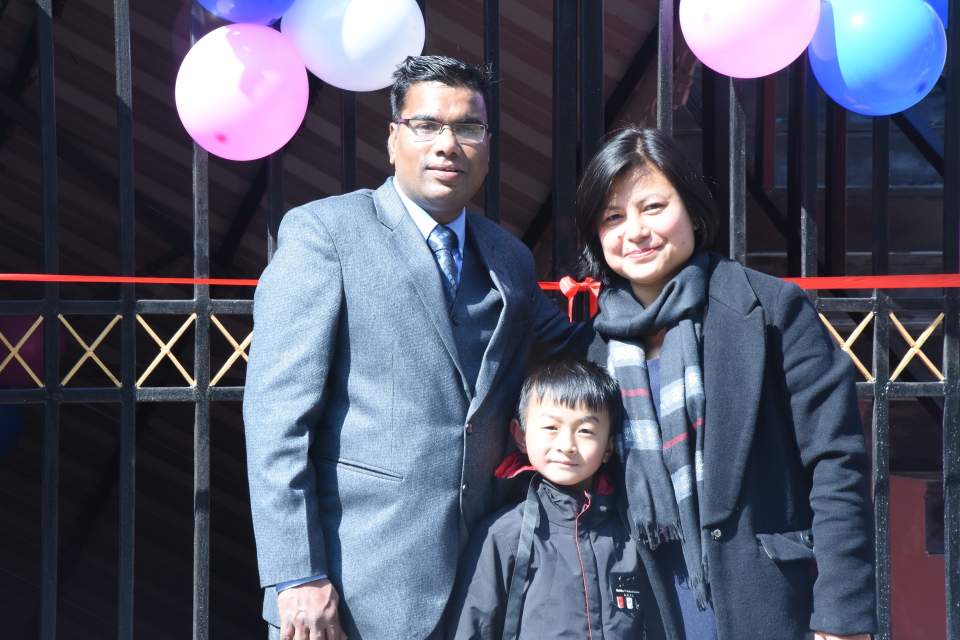 "In 2012, he had a near-fatal motorcycle accident when he almost went over the side of a cliff on one of the narrow and winding roads in the Darjeeling region.
"In late 2016, he went to the hospital for a fairly simple medical problem. However, the doctors' incompetence and unethical behavior severely worsened his condition, lowering his immune system and causing him to contract tuberculosis. His condition became so critical, he was transported to a reputable Christian hospital in south India for treatment.
"The doctors told him that he lay in the 'jaws of death.' Only quick action of doctors plus many prayers of faithful people saved his life. Since that crisis, he has returned to Darjeeling and regained his strength.
"Working together, Pradeep and Mhontsen love the people they serve and work hard to ensure that the gospel goes forth into all of northeast India.
"Two are better than one, because they have a good return for their labor" (Ecclesiastes 4:9).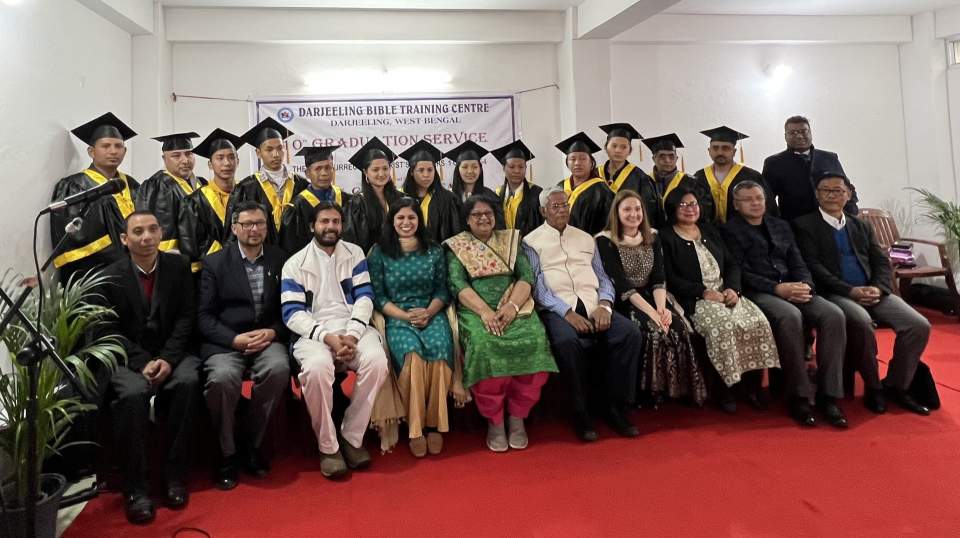 Prayer and Praise also shares some words from Pastor Pradeep Kumar, who, along with Pastor Mhontsen Lotha, started IGO's ministry in Darjeeling in 2007, a couple of years after they graduated from India Bible College and Seminary. They come from very different backgrounds but share a common vision—to evangelize Nepali peoples in north India and beyond. They have continuously directed the ministry for the past 16 years and have seen much growth.
Here is Pastor Pradeep:
"Thank you so much for all your efforts through IGO to support the ministry in Darjeeling which helps us to continue the work the Lord has already started here. Darjeeling Bible Training Center has become an established Bible School in this region. It is the only residential Bible School in the Darjeeling Hills. All churches and ministries in the region welcome DBTC.
"Since the school was established in Darjeeling in 2010, 10 batches of students have studied and graduated from DBTC [interrupted for two years by the COVID pandemic]. It is a great joy and blessing to become a part of this work of God.
"Over the past 10 academic years, 171 students have studied and graduated from DBTC. Our standards are high. They demand full time work, and therefore some students who receive admission do not complete the course due to inability to meet the standards, or for other reasons that prevent full time involvement in the program.
"Some of our graduates, who conduct excellent church ministries in Darjeeling, Nepal and in Siliguri [a city of 700,000 south of Darjeeling], meet for special classes on Saturdays which they see as an opportunity to continue their learning
at DBTC.
"God called and separated most of our graduates for ministry during their course of study. Since graduation, they have taken the gospel to their own people—back to their own villages. Others go out to different places as God leads them, to witness for the Lord. As the Lord directs them, our graduates become church planters, pastors, missionaries, evangelists as well as worship leaders and Sunday school teachers.
"Several pastors who have graduated from DBTC and started churches report that some of their church members, new believers, have also come to DBTC to study the Bible. After they graduate, they partake in various tasks of ministry along with their pastors.
"Five pastors, graduates of DBTC, now minister in Darjeeling itself. It's wonderful to see how our church in Darjeeling is being blessed by their ministry. These pastors previously came from non-Christian backgrounds.
"Darjeeling Bible Training Center is the only institution in the Darjeeling region that trains missionaries and evangelists for the work of the Lord. We focus upon the training of evangelists who have a call to ministry, who will give their full life in service to the Lord.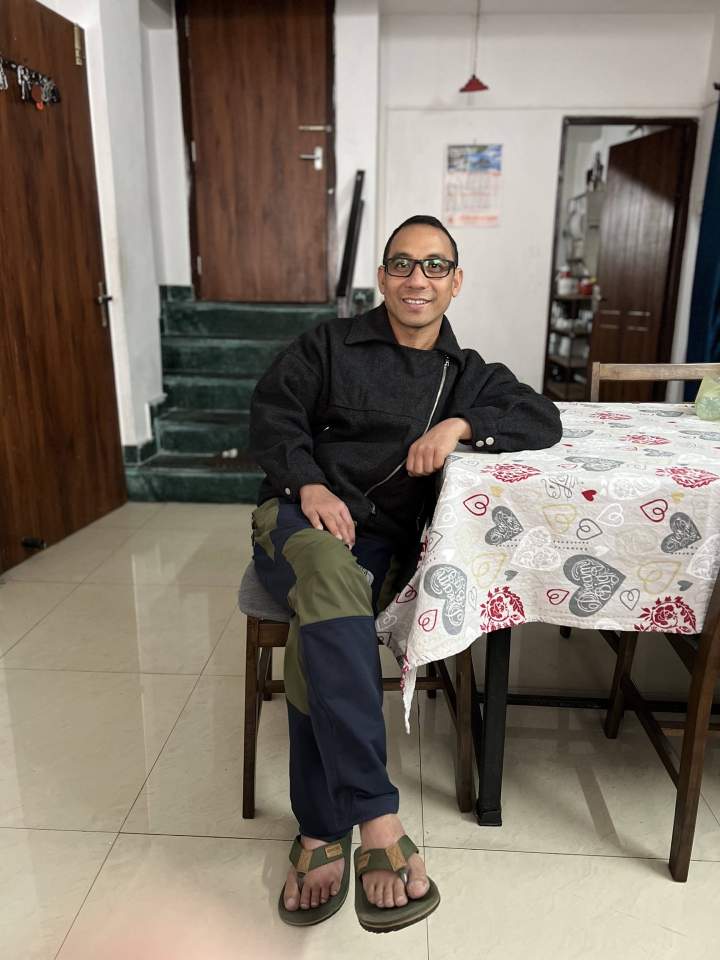 "We envision, and we are seeing, some of our graduates become wonderful pastors and evangelists in the Darjeeling region. Some of them are already becoming well-known for the quality of their ministries. This is in answer to much prayer. This encourages us to continue to work hard to train even more young people to carry the gospel in their lives.
"We are praying that over the next ten years, DBTC will plant 50 churches in Darjeeling through the missionaries DBTC trains. We pray that many more young people will come to study the Word and carry the gospel to their own people.
"DBTC is focusing on a native missionary movement, that is, to develop in our graduates a passion and vision so that after their studies they will go to their own people and witness the Lord in their own village and people group.
"The goal of Darjeeling Bible Training Center is to make a mark in the lives of the many Nepali peoples in India who have been uprooted by political and social upheavals in their own land [Nepal]. We welcome students from Nepal, Bhutan, Sikkim, and northeast India as well as the Darjeeling region who share our vision to come and study the Word at DBTC.
"We request the prayers of you all. Thank you so much for all your efforts to help our ministry. You are helping us to carry on the task God has given to us. I thank each of you who has faithfully prayed for us and worked on behalf of Darjeeling Bible Training Center."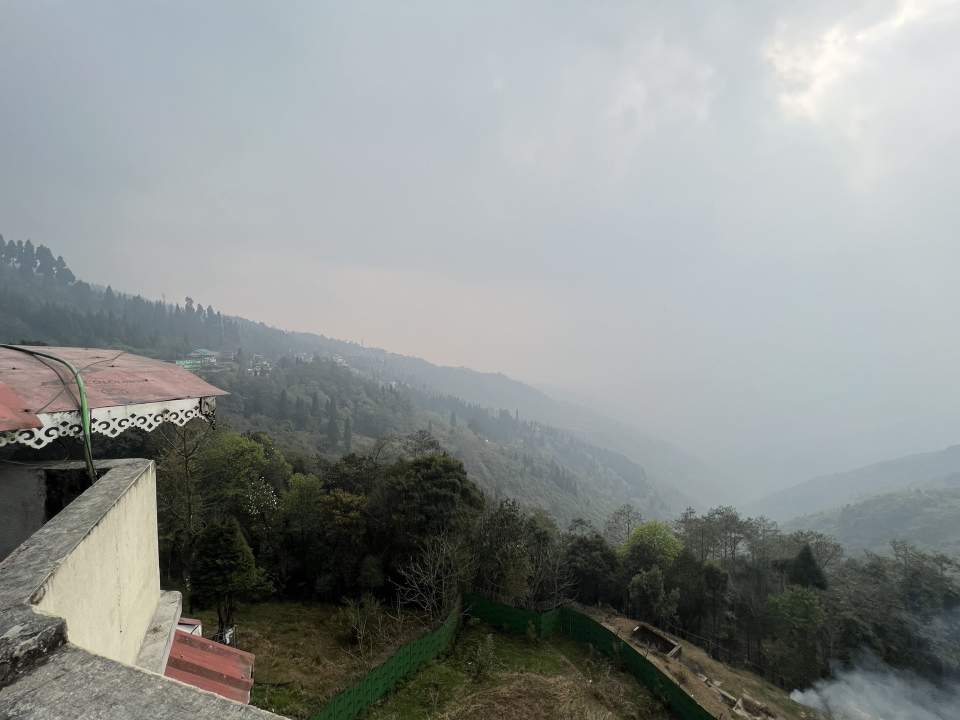 Pray that Pastors Pradeep Kumar and Mhontsen Lotha, and Darjeeling Bible Training Center, will fulfill beyond expectation the purpose for which God called them to Darjeeling.
Pray for their families, for their health, for all the men and women who have answered God's call upon their lives.
Pray for the 40+ million people who live in this part of India, that they will experience the resurrection power of Christ in their lives beyond anything we can ask or think.
Pray for intercessors who will pray daily for the entire Darjeeling region.
Pray for regular support of the ministry in Darjeeling.