Faithful During Tribulation in 2021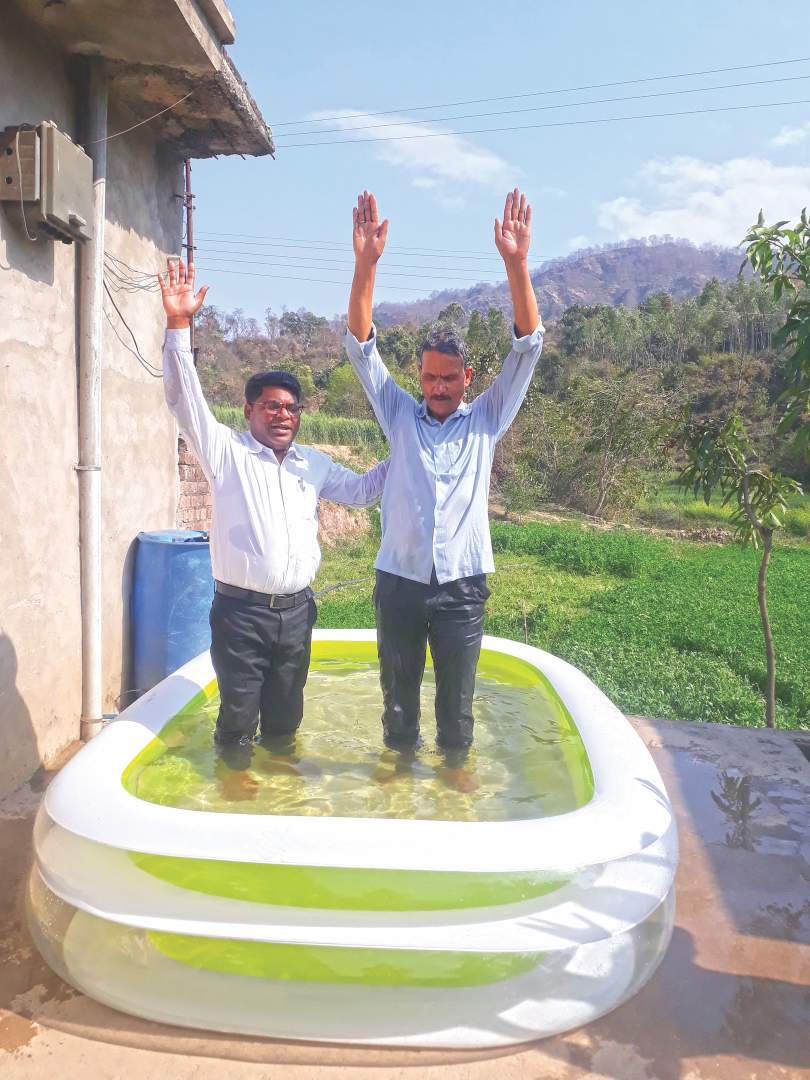 Praise God for His faithfulness in a troubled year.
Before Jesus went to the cross, He guaranteed to His disciples (and to us), "In this world you will have tribulation" (John 18:33). In the next breath, He said, "Be of good cheer, I have overcome the world."
The apostle Paul tells us in 1 Thessalonians 5:24, "Faithful is He who calls you, and He will bring it to pass." For Paul, these were not just empty words. Paul faced a life of beatings, lashings, stonings, shipwrecks, robberies, slanders, imprisonments and many other dangers (2 Corinthians 11:23-33). Through it all, he lived a life of triumph in the face of God's faithfulness. The forces arrayed against him were stronger than he, but through God's faithfulness, he prevailed.
That is our testimony at India Gospel Outreach for 2021. Not only have IGO training centers, pastors and believers become increasingly targeted by unconstitutional actions of a hostile government, but India has suffered more than most nations because of COVID.
This past year, COVID did not spare any group. This tribulation hit Christians as well as non-Christians, pastors as well as lay people. More than 100 of our pastors died of COVID, leaving behind widows and children with little or no means of support. At the same time, fellow believers in India and generous IGO friends have joined together to provide financial and educational assistance to pastors' widows and their children.
During the lockdowns, generous friends both inside and outside of India have also helped to meet basic needs for food and clothing of hundreds of our pastors and their families.
The pandemic shut down IGO training centers at India Bible College in Kerala and in other states, preventing in-person classes, but this has not prevented any of the schools from holding online classes. Today, most Bible students have computers and know computers well. Even in the worst parts of the pandemic, most of them were able to continue their studies. In 2021, over 200 men and women graduated from seven Bible training centers through online graduation services.
In April 2020, the Indian government made India Bible College and Seminary shut down classes and turn the dormitories into a COVID Care Center, treating thousands of COVID patients. This interruption of regular classroom schedules has also turned into an unexpected opportunity to share the gospel with the many patients, doctors, nurses and aides.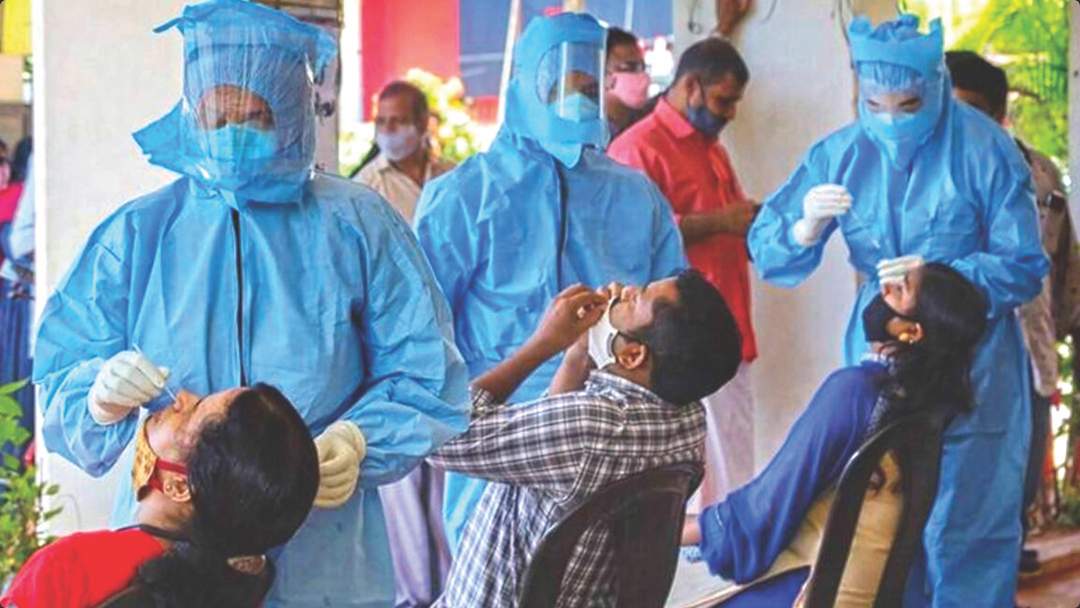 The local government in the state of Kerala noted the low morale of the people and the overworked and exhausted medical workers. They asked the school authorities to distribute Bibles and Christian literature to every person who entered the doors of the COVID Care Center. These local authorities who made this recommendation are not Christians but Hindus!
IGO also purchased ten oxygen concentrators for a Christian hospital to help COVID positive patients in ICU.
The pandemic allowed evangelists, pastors and dedicated believers to come into contact with many thousands of believers and migrant workers in Delhi they never would have met otherwise. One hundred of these families received food provisions for twelve months. Regardless of people's religious backgrounds, Christians distributed food to all, giving witness to the love of Jesus to many who knew nothing about Him.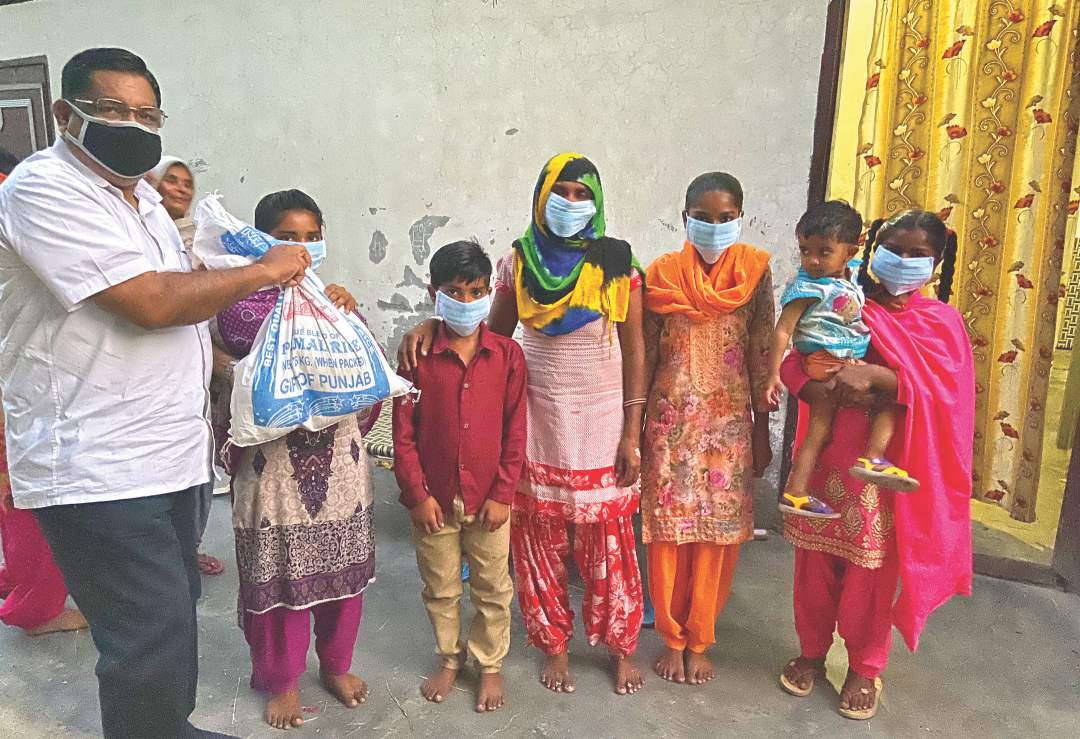 The pandemic has forced IGO President Valson Abraham and other Indian pastors and evangelists to develop computer and technical skills they did not have before the crisis began. Faculty members, pastors and evangelists now minister online and on television, using new tools to share the gospel. Online conventions and pastors' conferences have multiplied.
Today, because of innovations brought about by the pandemic, more people now hear and receive the gospel message than ever before. Valson Abraham has reported a new dedication on the part of pastors and evangelists to serve Christ through the uncertainties of the time.
World Watch continues to rank India as number 10 among the top 50 nations of the world where Christians suffer the most persecution. The present Indian government run by the Hindu nationalist BJP has policies that have taken away many rights of Christians. They falsely accuse Christians of "forcible conversions" and of offering "inducements" to become Christians. Rather than help all people regardless of background, the government has used the pandemic as an opportunity to ramp up attacks against Christian individuals, churches, schools, homes and businesses. Six different Indian states now have strict anti-conversion laws in place.
North Indian states, whose people are overwhelmingly non-Christian, are notorious for persecution of minorities. Christians are especially targeted with burnings, beatings, raping of Christian women and girls and other forms of humiliation. Some have received prolonged torture. Some have received death threats and have been murdered.
Just before this issue of Prayer & Praise went to press, the state legislature in Karnataka prepared to debate an anti-conversion bill for that state, the first state in south India to consider such a measure.
At the same time that persecution of Christians has increased, this past year has seen numerous new churches planted in such non-Christian states as Haryana, Himachal Pradesh, Punjab, West Bengal and Odisha.
The number of baptisms in these and other states are very encouraging as these people of north India respond to the gospel. They are not put off by the persecution because their need and desire for the truth surpasses their fear of the authorities. They also see the power of God in miracles of healing, deliverance and words of knowledge.
In the state of Gujarat, one of India's most persecuted states, Gujarat Bible Training Center opened new quarters last year for the first time to both men and women students. This year, they are reporting that further expansion will be needed to accommodate even more men and women called of God to share the gospel to unreached peoples in this difficult state.
All of this is the work of the Holy Spirit. For the sake of the persecuted, we do not release statistics, but we thank God for what He is doing in the most unlikely of places in spite of growing opposition.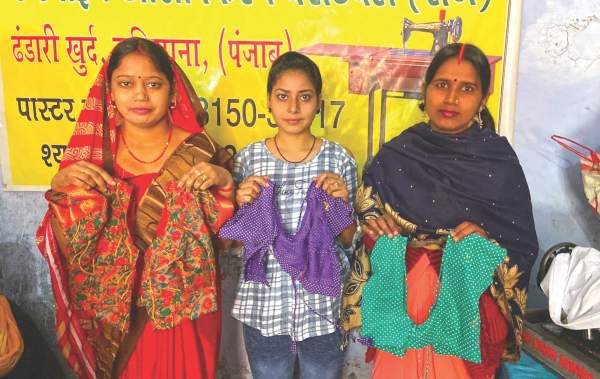 Also, in Punjab, IGO's evangelists have started up a number of new sewing centers. Sewing centers reach out to single women and widows who are especially vulnerable to exploitation by sex traffickers and other unscrupulous people. Sewing centers teach the women a skill that helps them maintain their independence and provide higher incomes for their families. Many of these women have their eyes opened to Jesus Christ.
At India Bible College and Seminary, the Lord provided resources to organize a School of Music and to build recording facilities. The School of Music is scheduled to begin classes in 2022.
Like Paul, the Christians in India clearly recognize that all these hostile forces are, in the natural, stronger than they are. The anti-gospel forces are well-organized and financed. Instead of despairing, more than 5,000 churches and fellowships are meeting together by Zoom for daily prayer to unleash the power of God in their midst. Other believers do not have the luxury of computer technology, but they pray together just the same, as individuals or in groups.
Through regular prayer and dependence upon God, India's Christians have experienced His power and have moved forward in spite of the circumstances.
2021 was a year of unprecedented tribulation for the cause of Christ in India. At the same time, God was faithful to use this time to answer prayer and awaken millions to their need to get their lives right with their Maker. He provided new tools for evangelism. He provided aid for those in distress and in mourning over the loss of loved ones. He made it possible for IGO's training centers to move forward and share the gospel in ways they did not expect.
Pray that God will reveal Himself through India Gospel Outreach in ever greater measure during 2022.
Pray that every effort of the enemy to silence the gospel in India will only result in greater spread of the gospel and more people coming into the Kingdom.