From Headhunters to Kings and Royal Priests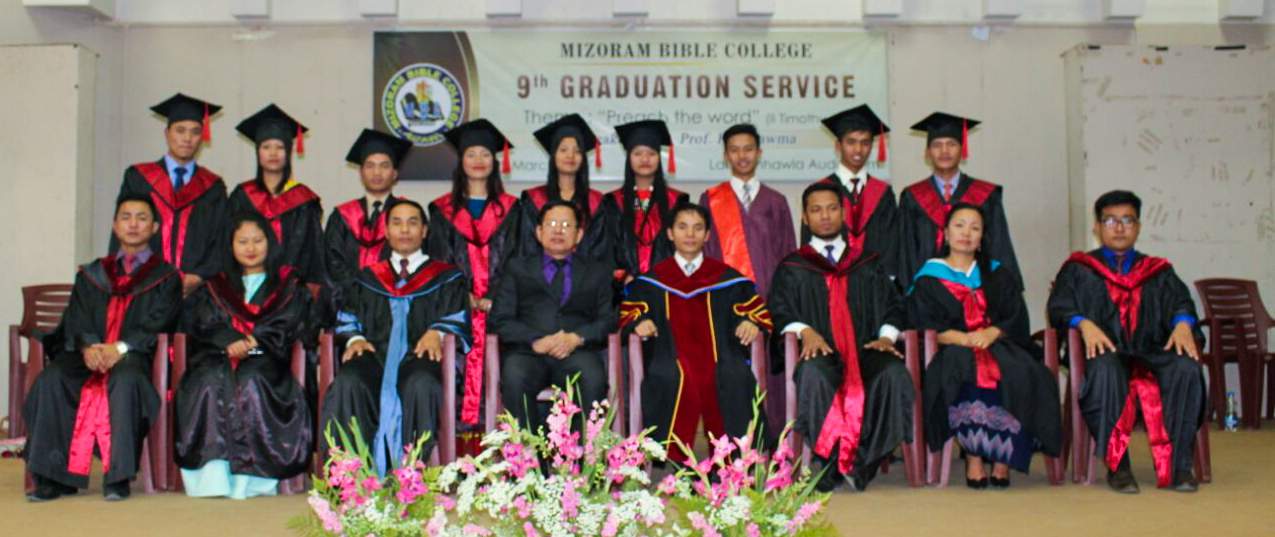 Praise God for His power to transform the most impossible people for the sake of His glory and for the advancement of His kingdom. In His Son, He has come to live among us and draw even the worst of us into His royal family.
This is the message of Christmas, and the people of Mizoram are excellent representatives of what God has in mind for all of us when we trust in Jesus Christ.
Few people know or care where Mizoram is. But God knows them, and He has taken these remote and unknown people and turned them into a miracle of His grace. For that reason alone, we should take notice and learn what they have to teach us. We have much to learn.
The people of Mizoram were once known as the Lushai people.
The Lushai people had a long and loathsome reputation as headhunters. When the British ruled India, they considered the people of the Lushai Hills such hopeless savages, and so dangerous, they forbade anyone from trying to visit them. They had no written language, could not read, and constantly warred with one another. The men treated their wives no better than pigs, and they engaged in a sacrificial system to placate demons.
God enabled two Welsh missionaries to elude the authorities. In 1894, they went into the Lushai Hills to evangelize the natives, and everything changed. What happened next defied the expectations of everybody.
God worked a miracle, pure and simple. The Lushai completely forsook their savage ways for the gospel. Within a few short years, they completely changed. They ceased living like savages. They hungered for literacy so they could read their Bibles and live like people of God. After the missionaries developed a written language, they became the second highest literate state in India in about two generations (second only to Kerala).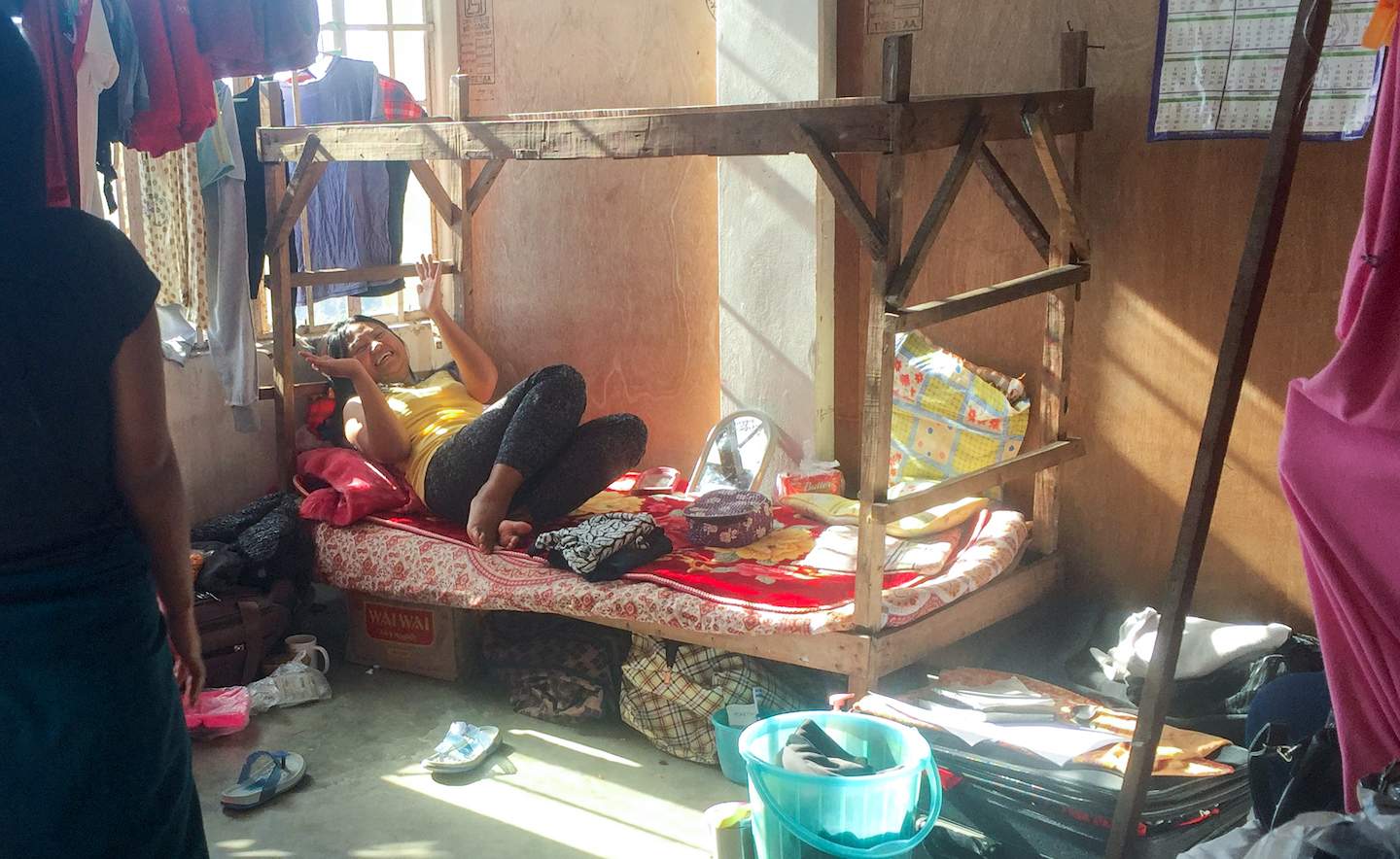 In other ways, the gospel revolutionized their whole culture. Husbands started treating wives with respect. They ended their centuries-old sacrificial system. They devoted themselves to rational thinking and forsook their superstitions. Many came to seek college educations, not just to earn more money, but for the sake of knowledge and wisdom to serve the greater community and world in the name of Christ.
They took an interest in personal health and hygiene, and public sanitation. Their life expectancies lengthened dramatically. They ended tribal warfare and rivalry among chieftains. They completely altered their conceptions of music and art. They adopted Christian forms of marriage. They adopted Christian standards for those running for public office. There is very little crime in Mizoram.
They discarded what was bad about their culture, subjecting all things to the scriptures. In a short time, with many revivals down through the years, the Christian faith has become the strongest force in the land.
Soon, the Lushai people had to change their name which means "murderers." Now they call themselves "Mizo" or "highlanders."
The dramatic transformation of the Mizo has brought about a unique attitude toward the Great Commission. Perhaps more than any people group in the world, the Mizo see the fulfillment of the Great Commission, not as an option, but as part of their cultural identity. After all, it is the Great Commission that radically transformed them and made them what they are now.
When they look out at the world beyond, in India and neighboring Bangladesh and Burma, they see a vast complex of ethnic groups that need the same gospel transformation that changed their own destiny.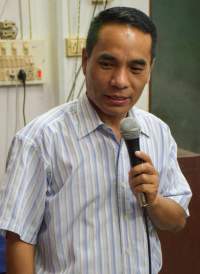 The Great Commission is the special calling God has put upon the people of Mizoram—to reach the rest of the world that has not yet experienced the transforming power of Jesus Christ. As one of them has said, they see this obedience to the Great Commission as "essential to our survival as a people."
Few other people view the Great Commission in such a light. As western Christians, we tend to see the Great Commission the calling of a few, not of a whole culture. The Mizo would find this optional outlook to the Great Commission as very strange and unhelpful.
As a result of this cultural dedication to the Great Commission, Mizo evangelists now have outreach into all people groups in northeast India, plus Bangladesh and Burma, the latter being ethnically related to the Mizo. Mizo financial support for the Bible Society of India far exceeds that of larger Indian states.
India Gospel Outreach first became involved with evangelistic outreach through the Mizo people after hearing from friends and graduates of India Bible College regarding the unique ministry of Pastor L.M. Andrew of Aizawl, Mizoram's capital city. Pastor Andrew comes from the same kind of background shared by the rest of his people.
These high recommendations from many people moved India Gospel Outreach to partner with him and start Mizoram Bible College in 2008.
Through Mizoram Bible College, India Gospel Outreach trains men and women to evangelize northeast India and other places where the gospel has never gone.
As director of Mizoram Bible College, Pastor Andrew follows four basic principles:
provide a good education for the students,
help students become men and women of God, filled with the Holy Spirit,
help students to become good ministers of Jesus Christ and
help them to develop good visions and specific plans for their future ministries.
Students come from more than twenty different language and ethnic groups. Most students arrive with inadequate education and lack of biblical knowledge. But Pastor Andrew regards each of them as chosen of God for a special purpose that only needs to be revealed with time and prayer.
God has endowed Pastor Andrew with a special love for his students. God has also endowed him with a special faith in the power of God's Word to change lives as radically as the gospel changed the Lushai into Mizos. As students see the love of Christ in him, and as they hear the Word of God, they develop a deep hunger for the Word which motivates them to undergo the disciplines necessary to learn more and reach the unreached with the gospel.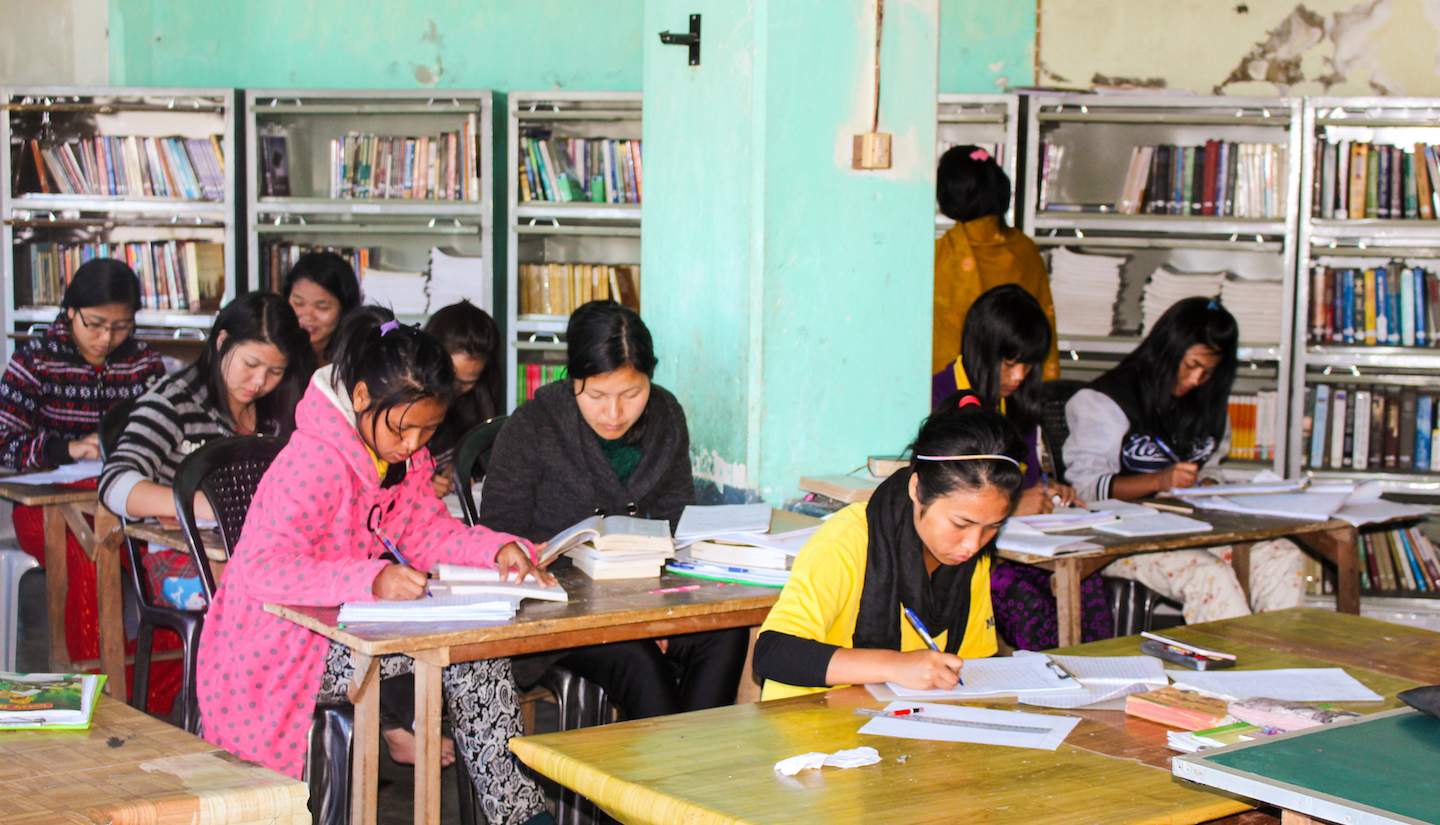 To discover the Word of God requires that 23 different language groups study together in a common language. That language is English because most reference materials are written in English. To learn English requires they set aside their own mother tongues and speak, read and write only in English. The average student picks up a good working knowledge of English in just six months. By the end of three years, they use English fluently.
Most students who come to Mizoram Bible College are filled with the Holy Spirit and grow a passion for worship and ministry in places where the gospel has never gone before.
Every year, about 20 new graduates enter the harvest force to reach the unreached peoples of surrounding Indian states, Burma and other places.
Mizoram Bible College offers the Bachelor of Theology degree, but India Gospel Outreach and Pastor Andrew also want to offer the Master of Divinity. That can only happen when the school is able to expand its facilities to teach more classes and take in more students.
Mizoram Bible College has grown from a handful of students in 2008 to nearly 90 in 2017. Pastor Andrew would gladly accept more, but the present rented space is so crowded that further growth is impossible. Expansion of facilities cannot take place under present conditions.
For many years, India Gospel Outreach has prayed for property to give Mizoram Bible College an opportunity to expand this unique ministry through more classroom and dormitory space, kitchen and dining facilities, enlarged library and more housing for faculty members.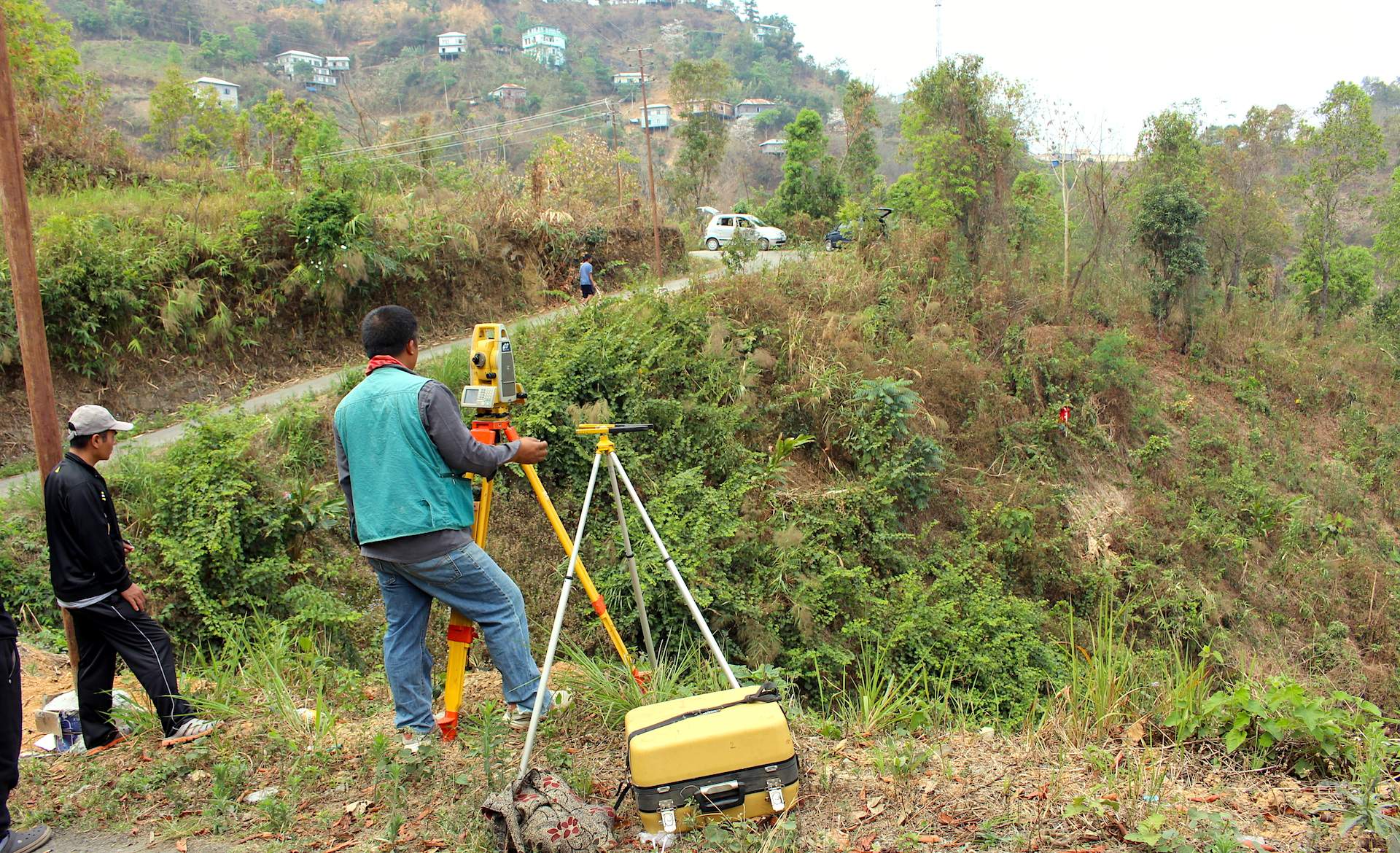 In recent days, India Gospel Outreach has found and agreed to buy 2.49 acres of land in Aizawl to give Mizoram Bible College its long-awaited opportunity to expand. The land cost and its related registration fees total $174,000.
Our window of opportunity for this purchase is very small. We must have all funds in hand by December 20, 2017.
Mizoram has the highest per capita number of missionaries of any other place on earth. God is calling even more of Mizoram's young people to fulfill His Great Commission and their destiny as a people. Purchasing this land provides new opportunities to train even more workers for many years to come, to take Jesus Christ where He is completely unknown.
Jesus came into the world to transform hopeless people like the Lushai headhunters into the Mizo culture rooted in the gospel and the Word of God. Now we seek to help Mizoram Bible College and its students and graduates to become God's agents for change in the cultures that surround them, enabling them to fulfill their destiny as people transformed by the gospel.
Pray that God will enable IGO to take advantage of this small window of time.
Pray that God will provide all funds to purchase land for Mizoram Bible College by December 20.
Pray that God move in the hearts of many in this strategic time to give Mizoram Bible College an unprecedented opportunity to fulfill the Great Commission and accomplish the task God has given to them, to Mizoram's people and to all of us.