Girish's Story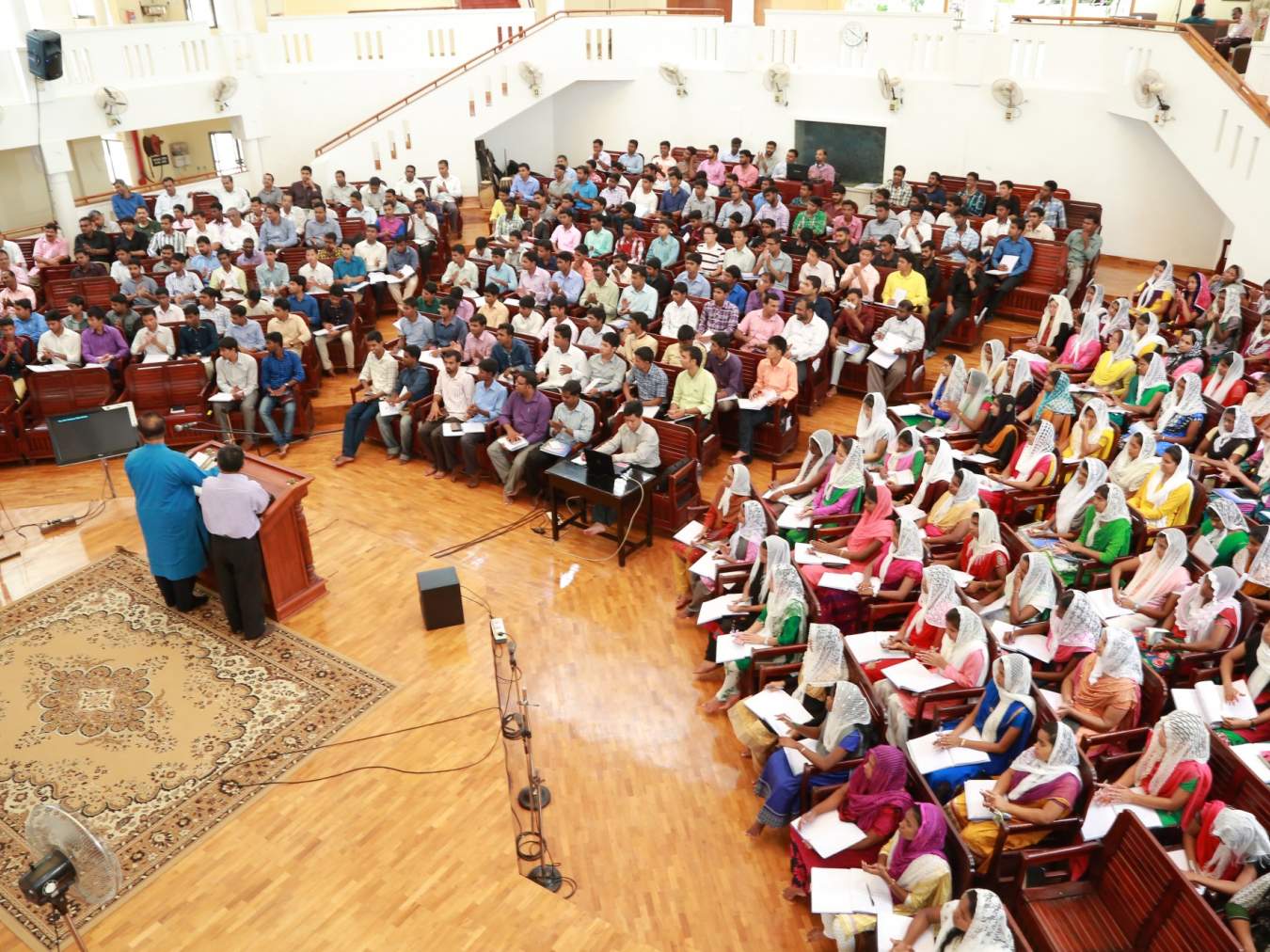 Praise God for calling His workers out of death into life and giving hope of new life to others.
Girish Thirasi comes from Tamil Nadu, born into a Hindu family. In his earliest days, his family had many problems revolving around his father, an alcoholic who made different alcoholic beverages for sale. Every day, his father did something to break peace in the family.
Before Girish could remember, his mother believed in Jesus. When he was three months old, he came down with a disease that left him on his death bed. Relatives rushed to the hospital to bring a doctor to their home, but his mother didn't wait for them to come. She took Girish in her arms, and with a contrite heart, she began to beg God for his life. The Lord heard her prayer.
Later, as he grew up, he entered school. In his first year of school, his father had a heart attack and died. The family struggled to survive. For lack of funds, his mother placed him in an orphanage to complete his studies. He lived in the orphanage for eight years.
He still continued to see his mother, and she took him to church with her. One Sunday, a guest preacher visited their church and suddenly stopped his sermon and looked at him. The preacher asked, "Whose child is this?" Girish's mother raised her hand. The man said, "The Lord has called your son for His wondrous ministry."
As Girish grew older, his mother enrolled him in a Bible school for further studies, but Girish did not want to go. He preferred to go to work right away and earn more money for his family. He went to school only reluctantly for the sake of his mother.
While in the midst of his studies, he suffered an attack of acute appendicitis. He was taken to the hospital in a highly critical state, once again close to death. For a second time, the Lord healed him instantly, and this time, Girish completely surrendered his life to the Lord.
Today, Girish prepares for ministry at India Bible College and Seminary in the M.Div. program. He prepares to return to his native state of Tamil Nadu to tell others of Jesus Christ, the Great Physician.
Please prayerfully consider supporting one or more students or evangelists with your regular prayers and gifts. It costs $50-110/month to support a student. The cost to support an evangelist is $100-200 (depending on location and family situation). We welcome partial support as well. Pray that God will provide sponsors for each of our students and evangelists. Pray about your own involvement in their lives and ministries.