Gowshik's Story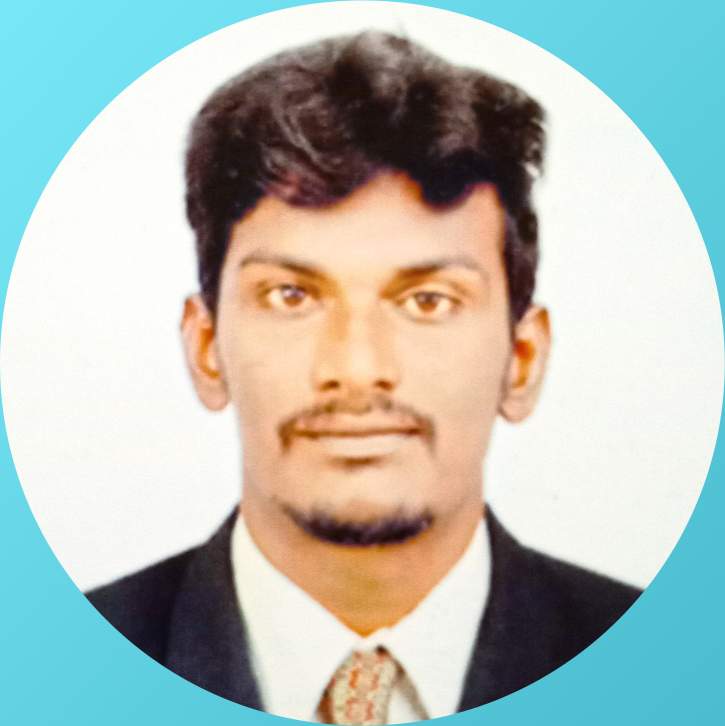 Praise God for making His call clear to those whose lives He has chosen for His work.
Twentieth-century preacher Martyn Lloyd-Jones made it clear that those who have a true call for ministry cannot mistake or escape it. He spoke from experience. A physician for the English royal family, he loved his job and the people he served, but he could not get away from a nagging in his heart that he must preach. That nagging became too strong to ignore. He gave in to it, becoming one of Britain's greatest preachers of the last century.
A similar experience happened to Gowshik from Tamil Nadu. He grew up in a Catholic family, surrounded by Christian things, going through the motions, but not knowing Christ. When he was about ten, his parents committed their lives to Christ. Three years later, Gowshik followed Jesus at a youth camp. A year later, he was publicly baptized.
After this, he was eager to pray and worship God. In 2013, he completed his bachelor's degree. His dream was to work in other countries. However, a pastor from Kerala came as a guest preacher to his church, and during the prayer time, the pastor had a word from the Lord for him: that his hands were going to do many things for God—in India.
This did not settle well with him because his heart was set on going abroad to work. Over the next few years, he tried several jobs in other places, but nothing satisfied him. In 2017, he received an opportunity to work in Kuwait, and he eagerly accepted the job. But after three months, he returned to India, perplexed and frustrated because it did not turn out as he expected.
During that time, God continued to call him to ministry in India many times through Bible verses and the preaching of pastors, but he still closed his ears.
In 2019, Gowshik got an opportunity to go and work in Hong Kong. At last, he thought, the best open door of all, and he felt very happy about it. He got halfway to Hong Kong, but because of various technicalities, he was not allowed to enter Hong Kong. He had to return to India. He felt completely "confused and messed up."
He could not face his parents, who understood his call to ministry and encouraged him in it, so he went to his sister's home. Both she and her brother-in-law worked in a church, and at that time, their church was conducting a 21-day fast. He decided to join them.
Unknown to him, the pastor of that church called his mother on the phone and said he had an uneasy feeling about Gowshik. He believed God was calling him into ministry, and Gowshik was running away. Later, Gowshik's mother shared this conversation with him. This pastor did not even know Gowshik, which further confirmed God's call on him. Later, the pastor talked to him again, and his first words were, "Wake up, clothe you with strength, Zion" (Isaiah 52:1). This resounded in his heart, and at that moment, he knew he was going into the ministry.
Now he says, "He has loved me more than I will ever know. As I begin to understand His great love for me, I become more aware of His great love for all people. This love now compels me to live not for myself, but for Him who died for me and was raised to life again. I completely accept God's calling in my life."
Through his pastor, he entered India Bible College and Seminary in 2020.
Many other men and women have callings like Gowshik. Help to supply their financial needs through IGO's sponsorship program. For $60-$120/month, you can help to sustain a student committed to preaching the cross of Christ and planting churches where there are no churches at all.
Pray that all IGO students will receive the financial support they need to become the next generation of India's Christian leaders.
Pray about your own involvement.