Helping to Redeem the Suicide Capital of India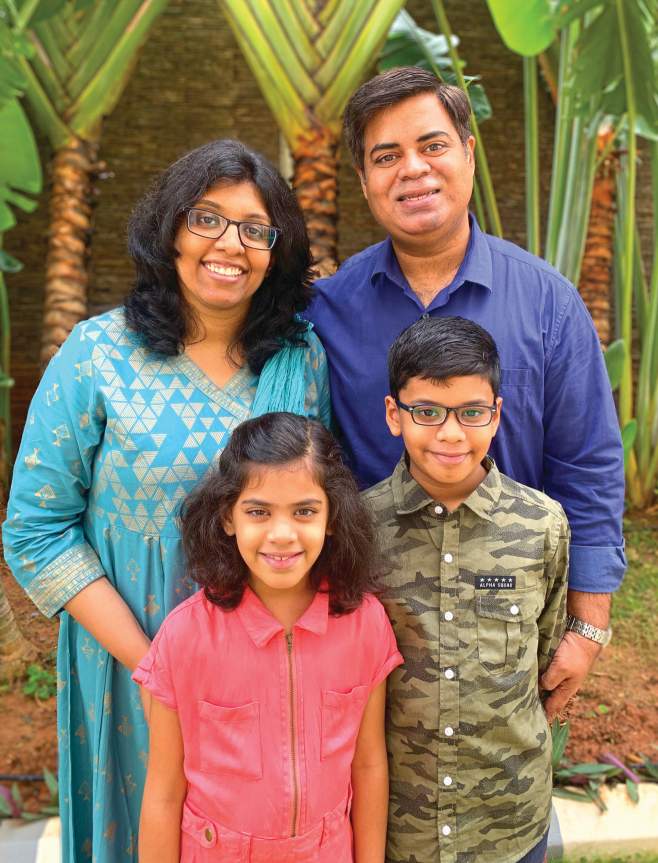 Praise God for His everlasting love of the city and His desire to redeem the cities of the world, including those of India. In the Bible, there are only two times Jesus is recorded as weeping—at the tomb of His friend, Lazarus, and again over the city of Jerusalem when it rejected the plan of God to redeem the world.
Bangalore has become one of India's most modern and dangerous cities in which to live. In recent years, Bangalore's population has grown at a rate of 400,000-500,000 a year, now with more than 13 million people. They come from all over India. This is because Bangalore has become India's information technology (IT) hub, one of the world's top leaders in engineering and computer science.
Bangalore is a place where fortunes can be made in a short time. At the same time, Bangalore is the suicide capital of India. Every year, thousands take their lives.
Most Bangalore suicides take place among younger people with high education and professional status, not among the poor. The basic reason comes from unbelievable stress related to work, school and urban living conditions. The pressure to perform first and best never ends, and is seen as vital to family and personal success.
Another factor: traffic conditions in Bangalore have worsened because the road systems have not kept up with burgeoning population. Every day, it takes hours to get to and from work, and to go anywhere else. Such conditions on top of other stress factors push people over the edge. In increasing numbers, young people resort to alcohol and drugs to relieve the pressure.
Under such conditions, family relations and marriages break down. Bangalore also has the among highest divorce rates in India. For some, the pressures become too much, and they snap.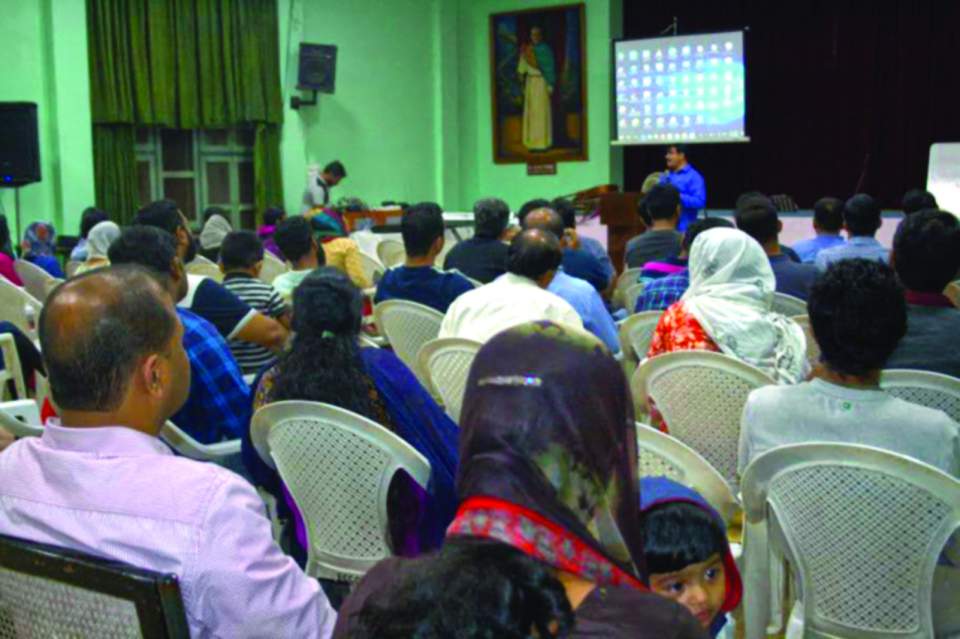 The loneliness that people feel in a large city like Bangalore is unbearable. Once-tight-knit communities have become fragmented. One person writes, "If you speak to older people living [in Bangalore], they'd tell you about the community activities that were held earlier. Now, people do not even know who's living next door."
Joel Thomas saw the need and wanted to do something about it. He is an Indian who lived most of his early life in Kuwait and grew up in a strong Christian family. He graduated from the University of Southern California with a master's degree in industrial and systems engineering. He married his wife, June, in 2006. Following her graduation from Fuller Theological Seminary in Pasadena, CA, with a degree in Counseling.
During this time, Joel and June Thomas attended India Christian Assembly, founded by IGO President Valson Abraham to reach the multilingual Indian community in the greater Los Angeles area. After a time of working in Los Angeles, they left for Bangalore where Joel joined GE Healthcare and June took up work as a professional counselor.
Right away, both their eyes were opened to the spiritual crisis in Bangalore. They came face to face with problems faced by co-workers as well as many others they met. Gradually, they discovered that most of these people come from non-Christian backgrounds, and that their religious experience offered them no foundation for coping with the harshly impersonal conditions of Bangalore's work place and city life.
Soon, God placed in Joel, June, and fellow Christians a growing and burning desire to start a church in the center of Bangalore's IT community, to reach the many struggling professionals. After numerous personal conversations, Joel and June Thomas gathered interested friends at their home in early 2012 for their first meeting.
They and their friends consulted with Valson Abraham who met with them in person and via Zoom (before it was popular), guiding them in the process of starting and sustaining a new ministry, and developing effective leadership.
That year, this small group started a church in Whitefield, a neighborhood of Bangalore that has become a major center of the IT industry since the 1990s. The church was named "Whitefield City Church."
Whitefield City Church is based upon a core principle practiced by the Apostle Paul who recognized that urban churches are the most effective way to spread the Good News. Paul's goal was to establish a church in the biggest and most important city of all—Rome. In those days, all roads led to and from Rome. He recognized that the work of God began in a garden, but it will culminate in a city. History has proven that Paul's strategy was right.
In India's IT industry, all roads lead to Bangalore. This is where the action is, professionally, politically and spiritually.
This year, Whitefield City Church marks 10 years of ministry in the heart of Bangalore. The goals of Whitefield City Church, or WCC, are simple: to present clear Bible truth in Holy Spirit power so that people will meet Jesus Christ. Simply stated, WCC's invitation is to "Come, Become, Overcome," that is — Come and Become transformed to Overcome the challenges of life."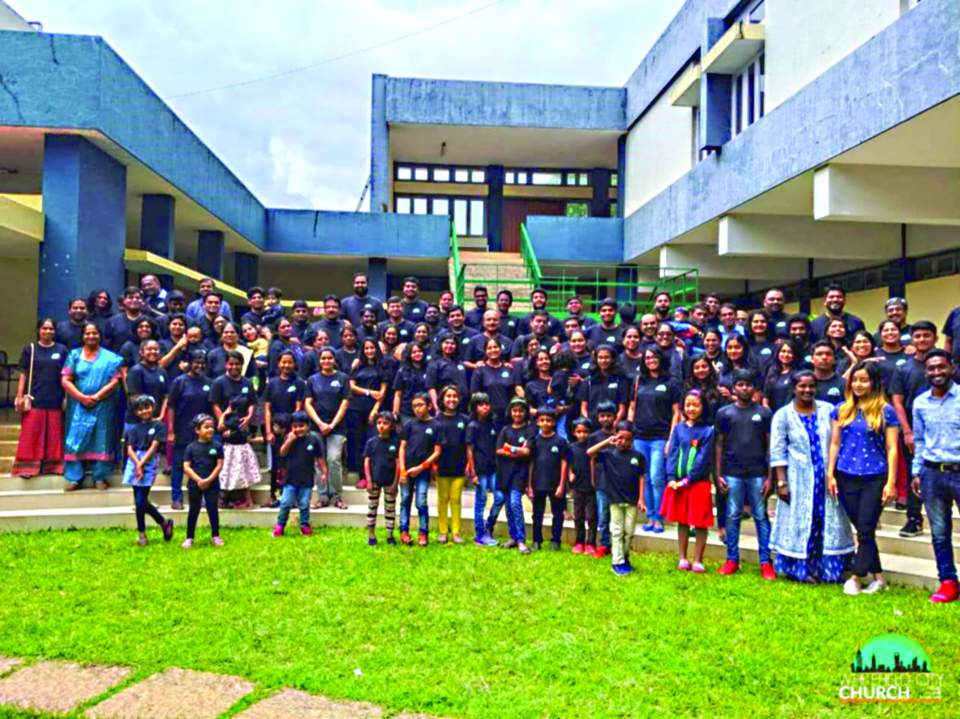 WCC attracts people from at least 12 different states, language groups and cultural backgrounds who speak English and Hindi in their workaday world. WCC is self-supporting and supports other ministries engaged in fulfilling the Great Commission among the unreached in India and beyond.
Presently, 120 people from 30 families make up the membership with many visitors and seekers from non-Christian backgrounds who find that their traditional religions do not offer them a firm foundation for life in a high-pressure urban center like Bangalore.
Almost half the membership is composed of people from IT and engineering professions, with another 25% from other professions. About 13% are students. Sixty percent of the congregation lies between the ages of 20 and 40. Services are held both in person and online in English and Hindi.
Besides the regular church services, groups meet in homes located in various Bangalore neighborhoods. These home groups have brought in many young professionals from non-Christian backgrounds who hear the Good News for the first time and commit their lives to Christ. June Thomas continues to use her professional skills in counseling troubled IT employees and their families.
One of those who has come, become transformed and overcome is a man we will call "Kumar" (not his real name). He moved to the IT community in Bangalore from Mysore around 2017. He comes from Hindu background and was married to a Hindu girl.
When Kumar was transferred to Bangalore, he was undergoing a painful divorce from his wife who, along with her family, continued to make unceasing trouble for him. He prayed to many Hindu deities for success in breaking off this unwanted situation, but nothing happened. A relative's friend, who had recently become a Christian, told him about Jesus, the living God, who hears and answers prayer. Jesus would help him to deal with his marriage and divorce issues.
Skeptical, Kumar accepted a Bible from this man, along with unwanted reminders to attend a church and hear about Jesus. At first, he paid no attention to these reminders, but his divorce problems continued and even got worse, and he finally decided to find a church. His friend referred him to Whitefield City Church.
Kumar was shocked to discover a community of believers that was passionate about their faith in Jesus Christ. He found the sermons thought-provoking and challenging. He found fellowship and fun—a close-knit community in this fragmented and lonely city. Surprised and pleased with what he discovered, he continued to come back again and again.
One Sunday, the Holy Spirit got down to business with Kumar. Kumar heard a sermon about Jesus' sacrifice on the cross for sinners. The sermon pierced to the center of his heart and Kumar realized that he was a sinner, in deep need of repentance and redemption. Crying like a baby, he committed his life to Christ.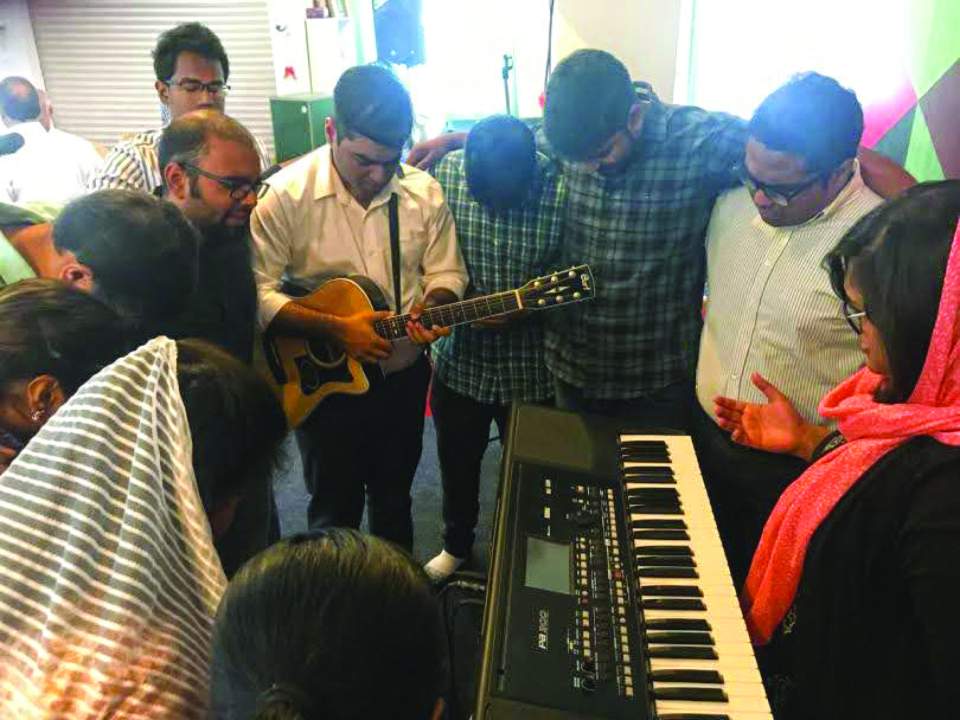 Kumar realized that the problem with his marriage and divorce was not merely the fault of his wife and her family's stubbornness, but his own sinful and selfish attitudes and actions. Instead of his earlier combativeness, he humbled himself before them and saw them as Jesus saw them—as people needing Jesus like he needed Jesus.
His wife and her family have continued to remain Hindus, and the divorce went through, but the hostility and hatred ended.
Today, he says, "God not only answered my prayers, he transformed me completely and took away the sin from me . . . I realized the reason for our suffering is sin . . .this is my prayer—that every soul on earth should receive salvation and be saved from sin. Thank you, Lord Jesus, for choosing me, for your grace, for the gift of Holy Spirit, for the transformation and putting my life on the righteous path . . . Thank you, WCC, for your prayers, blessings and being an inspiration in shaping my spiritual journey. Praise God!"
Many other such testimonies have come through the work of Whitefield City Church which has become an oasis in Bangalore's spiritual desert.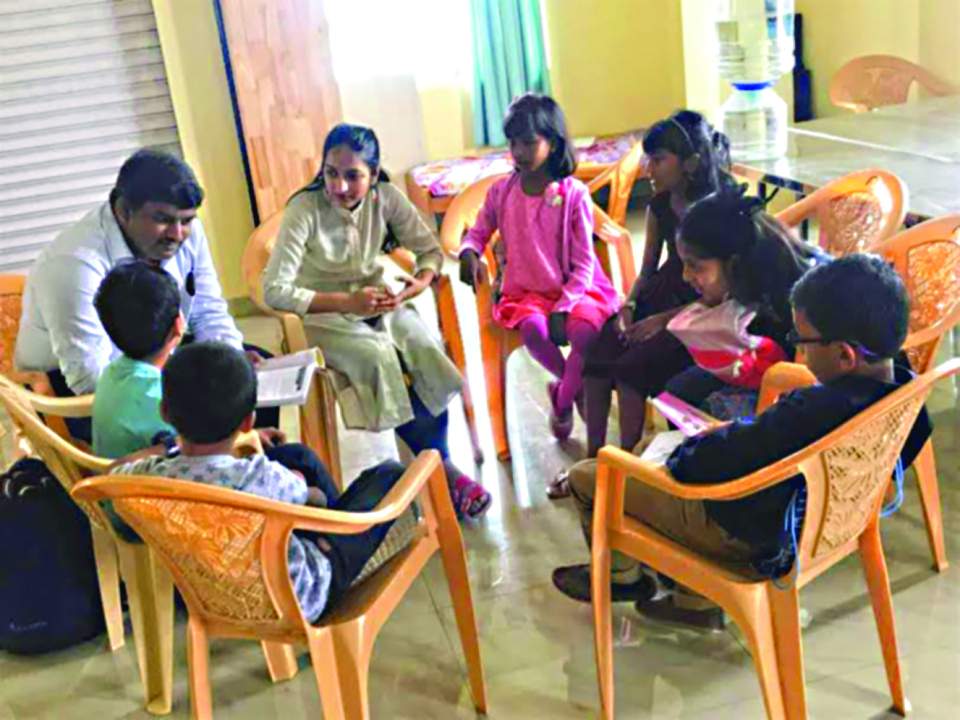 Bangalore's population is constantly growing and shifting as people move from one place to another. Many of Whitefield City Church's earliest members and friends have also been transferred to other cities and states, enabling them to carry the gospel to other cities in India where the gospel is still unknown.
Whitefield City Church has adopted the name of the Bangalore neighborhood where it is located, but it also shares its name with George Whitefield, the powerful 18th century preacher whose sermons helped to spark a Great Awakening. Whitefield City Church follows in George Whitefield's spiritual footsteps by faithfully preaching Jesus and the Word of God.
Today, India is experiencing an unprecedented explosion of urban growth. All technology roads lead to and from Bangalore. Whitefield City Church is on the right path, following in the footsteps of Jesus Christ and the first and greatest urban evangelist, the Apostle Paul.
Pray that the influence of Whitefield City Church and its ministry of redemption will spread throughout the city of Bangalore.
Pray for urban churches like Whitefield City Church in all major urban centers of India, begun by men and women of every professional stripe who see themselves as salt and light among a generation lost in spiritual darkness.
Pray that India Gospel Outreach will become a catalyst for this coming, becoming and overcoming.