IBC Graduation 2022: "Christ's Resurrection and Ours"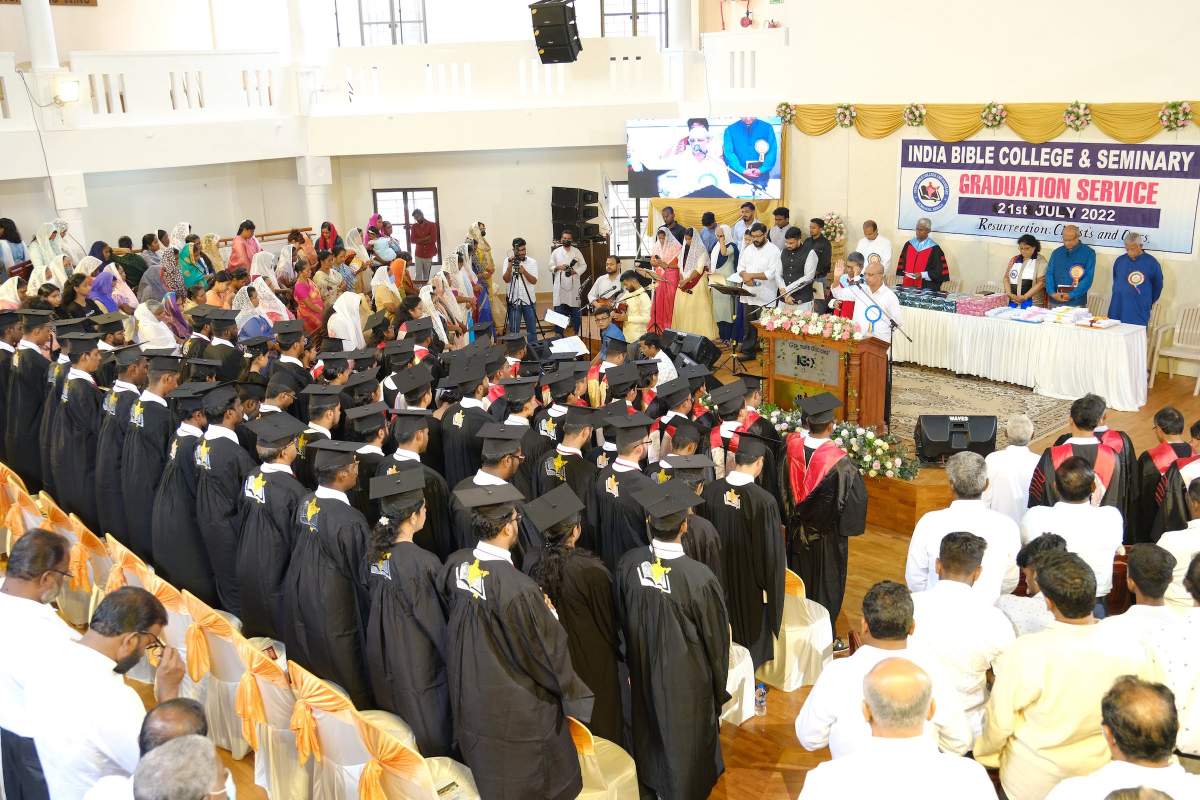 Praise God for the graduates of India Bible College and Seminary Class of 2022.
On July 21, 2022, India Bible College and Seminary held its 92nd graduation and commissioning service in the seminary chapel. This was the first time the graduation took place in any public setting since the COVID pandemic swept through India. At the same time, continuing restrictions on large public meetings limited the gathering to graduates, faculty and staff, and a few invited guests.
The graduation ceremonies were held via Zoom as well, watched by thousands of others throughout India and abroad. Over the past year, various complications and obstacles created by the pandemic (which was especially bad in India) affected a number of final-year students, but 64 completed all their academic requirements and graduated. Others will receive their diplomas when they complete their requirements.
The 64 graduates represented 32 different language groups from all over India.
This year's graduation theme was "Jesus' Resurrection and Ours."
Bommi Parthasarathi, an M.Div. graduate, was chosen to preach on this theme. Born and raised in what is now the new state of Telangana, he belonged to a staunch Hindu family in a strongly Hindu village. When he was ten years old, his father heard a sermon on the unique work of Jesus Christ that opened his eyes and changed his view of everything. Within two years, the entire family, including Bommi, committed their lives to Christ.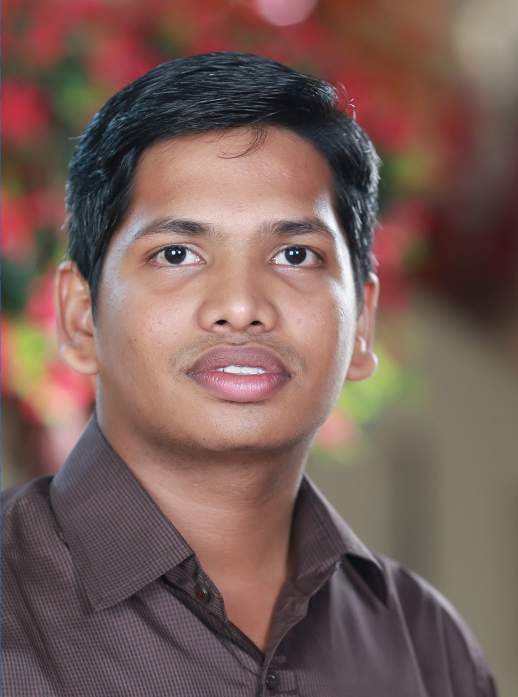 By the time he was 13, Bommi knew God was calling him to preach the gospel. He has never wavered from that call, not even when extended family members and villagers exerted strong pressures against him and his family. For a time after he completed tenth grade, he dropped out of school because of financial problems. A nearby college recognized his potential and offered him schooling without having to pay fees.
When he learned of India Bible College and Seminary, it was an answer to prayer and a dream come true. Over time, God has opened his heart to the need for the gospel in Jammu & Kashmir, far up in the north where most of the people are Muslims. Far fewer Christians live in Jammu & Kashmir than his own part of India.
This part of India is war-weary after many decades of fighting for political control by India and Pakistan. Millions of Kashmiri Muslims are sick of the constant instability, strict curfews, the soldiers in the streets, the daily threat of death. Bommi Parthasarathi will find a ready audience for Good News from Jesus Christ.
The keynote address was offered by Pastor Dennis Gallaher, from his home in Texas. Pastor Dennis has had a strong influence on a generation of IBC graduates and was introduced by IGO President and IBC President Valson Abraham from California.
Speaking on the graduation theme, Pastor Dennis took his text from Colossians 3:1-4, with a focus on this thought for the graduates: "Your real life is hidden with Christ in God." A false life, he pointed out, strives for, but fails to find, the three most coveted things in life—happiness, freedom and peace. A false life promises life but delivers death.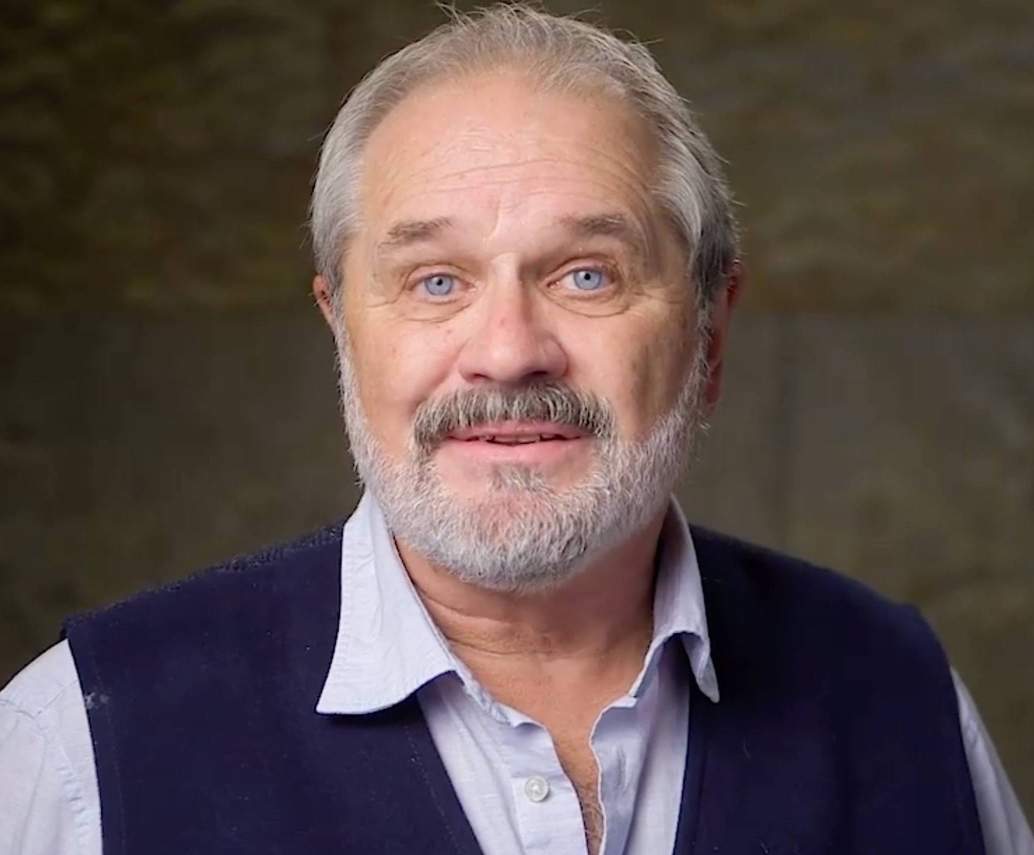 The graduates, he reminded them, are alive to the real life with Christ in God, the same life that changed and empowered Paul and the life of the Samaritan woman. As they continually trust in the Source of life, the resurrected Christ, they will reveal this real life to those around them who live with no hope. This is true for all of us who have placed our trust in the resurrected Christ, the source of our own resurrected life in this world and the life to come.
IGO President Valson Abraham also announced the opening of the new Cummings School of Music in September, named after long-time friends of IGO's ministry at India Bible College and Seminary. This new Department of Sacred Music will offer training in Spirit-led worship, a professional recording studio and digital teaching instruction from every part of the world.
Pray that the resurrection life of Jesus Christ will become evident in each graduate as he/she goes to a different part of India where people live their lives devoid of happiness, freedom and peace, and where He is not yet known.
Pray that the resurrection life of Jesus Christ will become the life of these unreached peoples
as well.