IGO Marks 30 Years of Proclaiming Christ in Punjab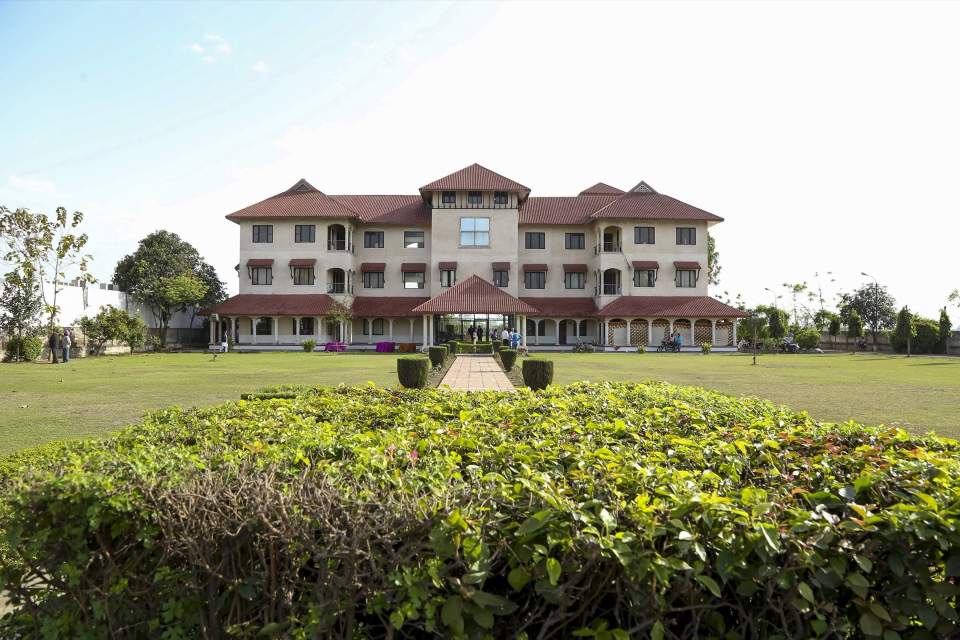 Praise God for His guidance in the development of Punjab Bible College and its leadership in northwest India over the past 30 years.
Next month—August 15 — marks the 30th anniversary of Punjab Bible College (PBC). This month, we will review some of the highlights of the past 30 years and see what God has done in spite of obstacles along the way.
Punjab Bible College is one of IGO's major training centers, located in a small state with a big task as the "breadbasket of India."
Because of its strategic position, Punjab Bible College has become the linchpin for IGO's gospel outreach in northwest India, which includes Punjab, Jammu & Kashmir, Haryana, Himachal Pradesh and Rajasthan. More than 163 million people live there. Most of them still need to hear the Good News. But good things are happening…
Punjab Bible College was born out of war and war-weariness in August 1992 as Punjab Bible Training Center. Its purpose? To train evangelists and church planters to reach those unreached millions. It began in Punjab's largest and most strategic city, Ludhiana. Those early days came after more than ten years of war.
Sikh militants wanted Punjab to secede from India and set up a new Sikh nation of Khalistan. The Indian government deployed 500,000 Indian soldiers to defend Indian sovereignty in the region. During the protracted conflict, an estimated 265,000 people on both sides died, including India's Prime Minister, Indira Gandhi. Everyone had family members and friends who lost their lives. Hopelessness affected tens of millions.
In better times, Punjab's Sikhs and Hindus showed little interest in Jesus Christ. Now, when it became apparent that old ways were not working, many Punjabis began to question past solutions and became more open to hearing about Jesus. IGO President Valson Abraham noted these developments and asked God what to do about them.
During this time, he met and discovered common purpose with Pastor K. Koshy, a 1976 Bible college graduate from Kerala. Pastor Koshy had ministered in Punjab for more than 15 years, developing a vision and a passion to plant churches throughout Punjab and northwest India. He had already planted several churches in Jammu & Kashmir and Punjab. He continually prayed for a breakthrough in this difficult state.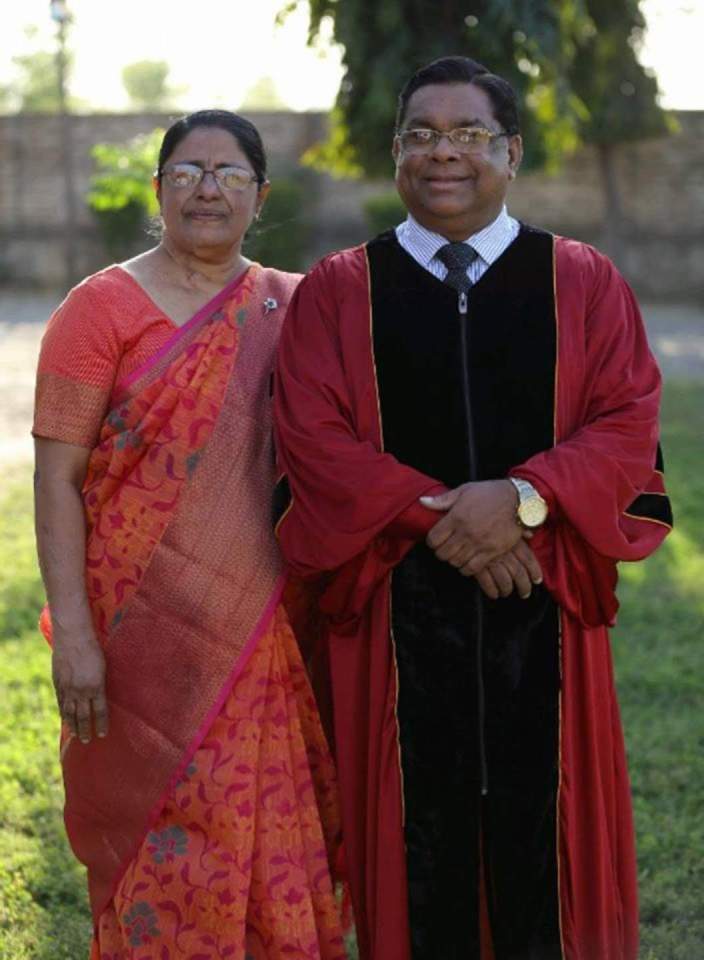 He also demonstrated gifts of leadership, teaching and mentoring. It became obvious that Valson Abraham had discovered the man to lead IGO's new ministry in Punjab.
On August 15, 1992—India Independence Day—IGO's ministry in northwest India began with the launching of the new Punjab Bible Training Center in Ludhiana. At that time, the first students were admitted to the school.
A growing number of poor villagers were moving to Ludhiana to take advantage of new jobs, but also creating growing slums. The year 1992 also saw the beginning of IGO's ministry to the children of Ludhiana's slums and the first schools known as Asha Kiran (Schools of Hope) for children who could not afford the costs of education in regular schools.
This ministry has created several Asha Kiran and taught thousands of children to a fourth- or fifth-grade level, most of whom have committed their lives to Christ and are no longer bound by attitudes of fatalism and caste. Other members of their families have also gained freedom in Christ. Most children have passed government tests, qualifying them to advance their educations in government schools and escape the cycle of poverty altogether.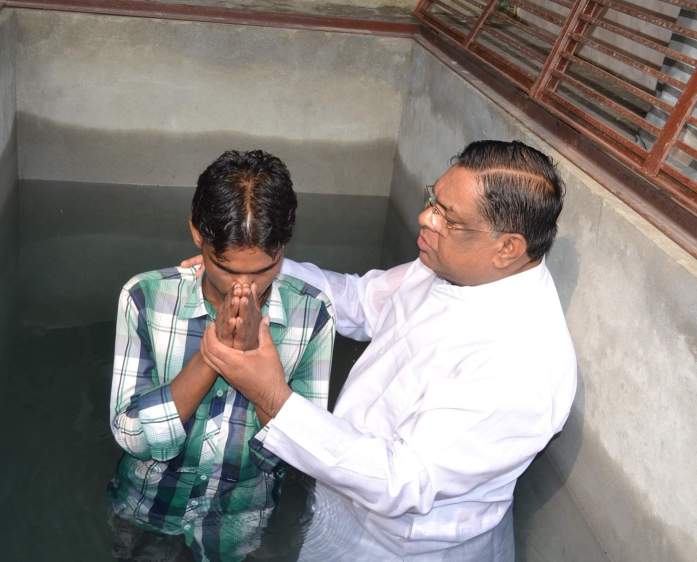 The early years in Punjab were not easy. In 1992, only about 1% of Punjab's population considered themselves Christian, and many of them belonged to churches that were Christian in
name only.
Wherever God is at work, the devil seeks to thwart His plan. Punjab Bible Training Center could not afford its own property and was forced to rent from landlords who did not share any Christian outlook. Sikh and Hindu extremists pressured landlords to evict teachers and students of a "foreign" religion. On an average of once a year, the school had to find new quarters. This happened nine times.
On one occasion, one of Pastor Koshy's sons was kidnapped by extremists and held hostage for nearly two days. At various times, extremists threatened the lives of instructors and students. Once, extremists came to Pastor Koshy's house to harm him and his family, but they were turned away by a far larger crowd of people he had befriended and who were prepared to defend him.
At the time these things were happening, God gave special missions of intercession to various people and churches both in India and in the West, to do spiritual battle for the new ministry. God answered prayers as He demonstrated His power through many signs and wonders convincing many of the power and authority of Christ. New Testament healing from incurable diseases and deliverance from demonic oppression became common.
Many students and graduates from Punjab Bible College and Seminary reported that God had given them dreams, visions, and prophetic words that brought them to the school.
God's signs and wonders brought record numbers into the Kingdom. New churches began in places where the gospel had never gone before.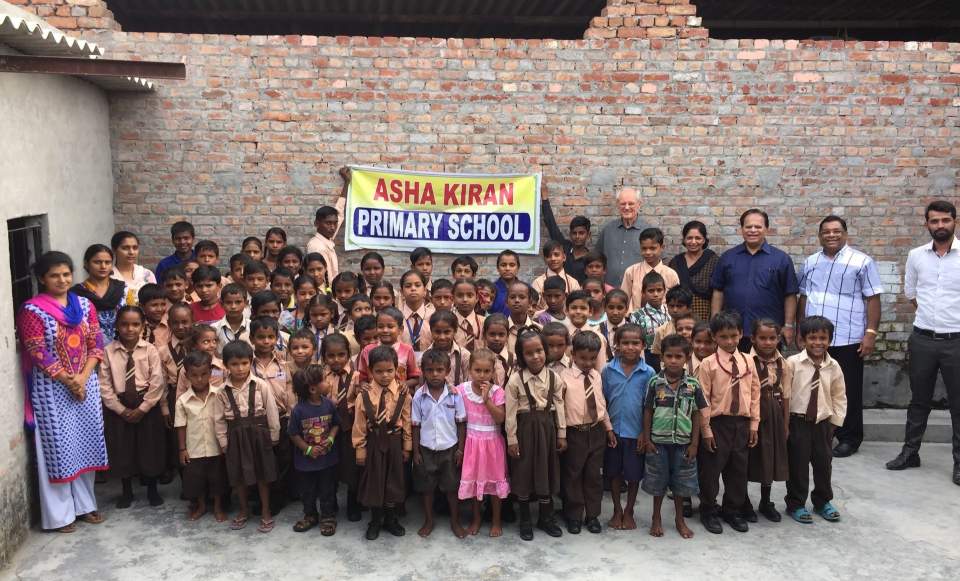 The Punjab ministry needed to purchase its own property where it could grow and develop a region-wide outreach. In 2000, IGO friends helped to purchase 3.5 acres of land in Ludhiana to prepare for a larger role in proclaiming the Good News in northwest India. In March 2003, new facilities were dedicated. The school was renamed Punjab Bible College (PBC) and began to offer a three-year program.
Presently, Punjab Bible College consists of a multi-purpose building that trains and houses students, faculty, and evangelistic teams—about 100 people. It holds kitchen and dining areas, a library, administrative, and evangelism offices. The multipurpose building has three floors, plus a chapel on the fourth floor, where 24/7 prayer takes place throughout the academic year.
This multi-purpose building is the first stage of IGO's Master Plan to ultimately train 300 future evangelists and church planters at a time. PBC will become IGO's center for gospel outreach and church planting in Punjab and northwest India.
Since 1992, the school has graduated 1,600+ men and women whom God has called to take the gospel to all of Punjab and beyond. Most of these graduates come from non-Christian backgrounds. Pastor Koshy says that such first-generation Christians make the best evangelists because they have lived "on both sides of the fence," both without and with Christ.
Over the years, Punjab Bible College has made it possible for church planting in new and unreached areas to increase by more than 400%. Punjab has become the first state to fulfill IGO's goal of planting at least one church in every zip code. Some graduates have gone to other parts of India, Nepal, and even to Sikh communities in Canada.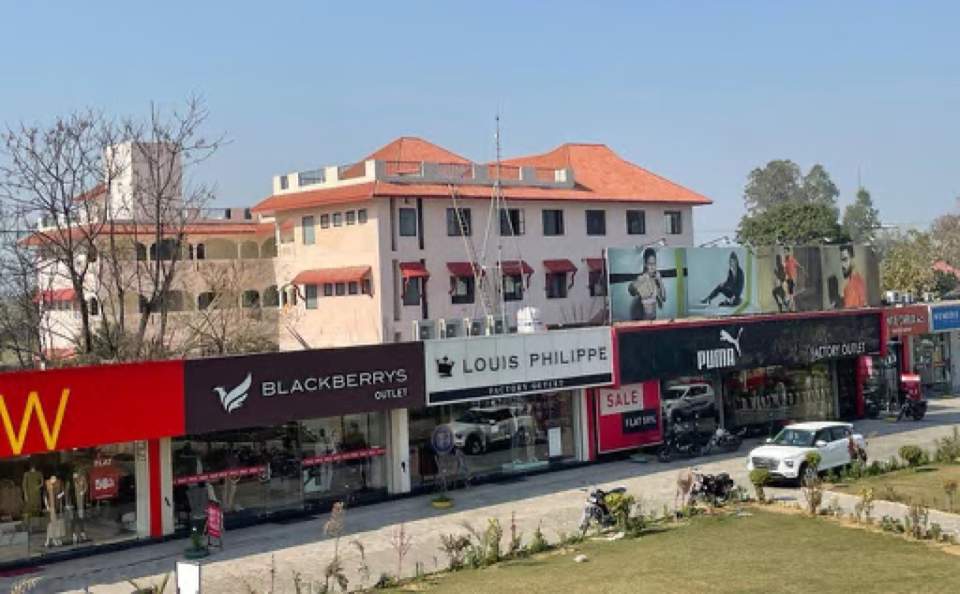 Pastor K. Koshy directs IGO's ministry for all of northwest India. Today, in recognition of his effective leadership over the years, he also presides over the Protestant Church Association of Ludhiana. He and a Catholic bishop represent Christians in negotiating with government officials and representatives of radical political parties.
After almost 20 years, the Punjab Bible College building began to show major signs of wear. PBC, along with the rest of Punjab, rests on a flat plain, subject to constant winds. In the summers, wind temperatures reach as high as 125 degrees. In the winters, temperatures reach as low as freezing, not counting the frigid wind chill factor.
Such extremes in temperature over almost 20 years of service caused Punjab Bible College's structure to pay a heavy price in deterioration and damage. The building, never re-painted, became in desperate need of a major paint job. There were broken windows, leaking pipes, deteriorating woodwork, plus other problems that come with time and harsh weather conditions. The generator also needed replacement.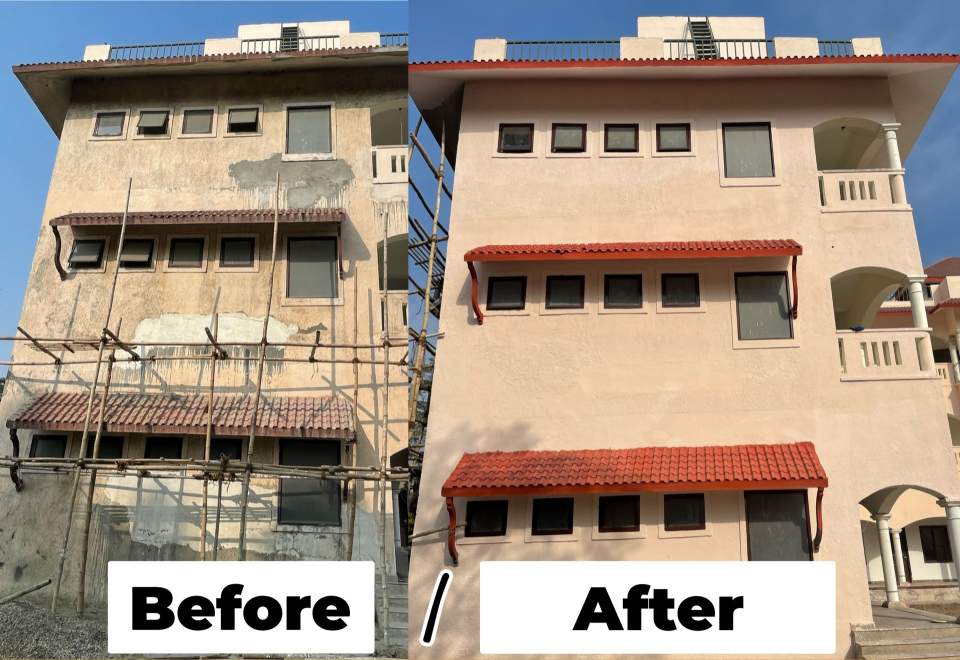 High inflation and high costs of basic things like food plus ongoing ministry took up all available funds, even when Indian believers did their best to support the school. However, in recent months, friends of IGO helped to provide needed funds to make these repairs. At this writing, 90% of maintenance has taken place.
After years of appalling spiritual darkness, Punjab has become the most receptive state in north India to Jesus Christ. Under Pastor Koshy's leadership, Punjab Bible College has trained some of IGO's most dedicated proclaimers of Christ and His kingdom on earth.
Pray that the past 30 years of IGO's ministry in Punjab and northwest India will be but the beginning of exponential growth, both in numbers and in demonstration of the love and power of God to the people of this key Indian state.