Interview with IGO President Valson Abraham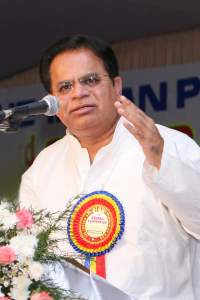 Praise God for the opportunities He gives His children to work alongside Him in taking the Good News to India through ministries such as India Gospel Outreach.
As we approach the 33rd anniversary since the founding of India Gospel Outreach in 1984, we present the first in a series of occasional interviews with IGO's Founder/President, Valson Abraham. In the first of these interviews, he offers reflections into the state of India's church and the opportunities we have to spread the Good News.
QUESTION: IGO's stated purpose is "to evangelize and plant dynamic churches in each of India's 3,000 ethnic groups and 28,000+ zip codes." Almost 33 years have passed since you founded India Gospel Outreach to meet this purpose that God gave you. What signs indicate to you that conditions are ripening to fulfill that vision?
VA: Things have changed radically in India since IGO's early days. For example, India has rapidly become technological in ways we could never have imagined in 1984. This has brought material progress, but it has also increased unhealthy social changes that force IT workers and their families to re-think their worldviews.
Here is what I mean: workers at high tech companies usually get everything they need at their companies so they can live on company campuses without going home. When workers don't go home to their families, they succumb to peer pressure. That means they drink more and engage in other bad behaviors you can imagine without my spelling them out. For example, Bangalore which is the number one hi-tech city in India has more nightclubs than any other city in India.
They become estranged from their families, and divorces increase. Use of drugs increases. Despair and depression cause many of these highly intelligent young people to commit suicide.
Also, many of these young people come from smaller towns and villages, with opportunities for education not available to previous generations. These small-town young people are thrust into cities and given big salaries with no inner compass of how to invest and spend wisely. Like the prodigal son, they go wild and spend their substance in riotous living.
This group of IT workers numbers a few million, very articulate, very smart—and very misguided.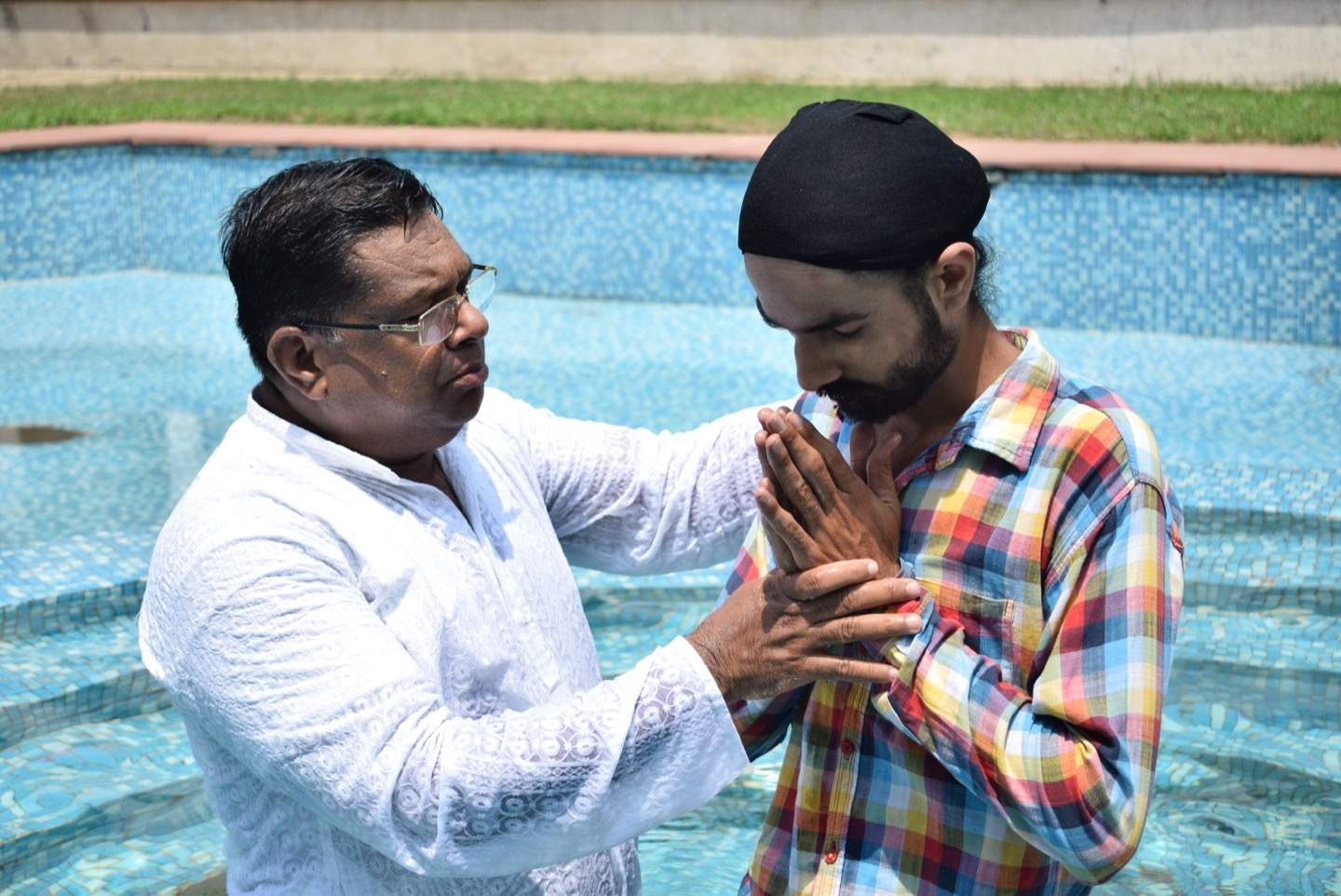 QUESTION: What is the significance of all this for ministries like India Gospel Outreach?
VA: They find that materialism doesn't work. It offers no peace, no satisfaction. They are searching for answers, but the traditions they grew up with offer them no help. They are open to the gospel. This is one of the greatest opportunities we have seen for a long time. They come from every background and ethnic group which fits into our purpose at IGO.
If these people can be won for Christ, it would open the door to an articulate presentation of the gospel to places in India that have never known the salvation of our Lord Jesus Christ.
QUESTION: What other opportunities do you see for the gospel in India right now?
VA: Right now, India is politically restless and unstable. Political tension is high. Political tensions cause millions of people to move from one place to another, seeking peace. They leave the familiar for the unknown. In-transit families like this leave their local gods and goddesses behind. They lose their priests and holy men. They don't know where to turn. They don't know what to do. They feel stranded.
Such people see their situation as the result of bad karma and fatalism. Again, this kind of situation is experienced by millions.
QUESTION: How is this an opportunity for the preaching of the gospel?
VA: Jesus offers peace and freedom from fear. He offers freedom from bad karma. He offers the hope of His presence wherever they go. He offers forgiveness and love in ways they never knew in their old gods. All of their old gods make demands upon them they can never fulfill. Jesus Christ's "yoke is easy," and He offers Himself on the cross and in His resurrection.
This is a highly welcome message to wanderers, especially in the cities, among migrant workers. These unstable conditions affect many, many millions of people. The fields are ripe for harvest as never before. Such migrant workers live in all of India's cities, by the millions.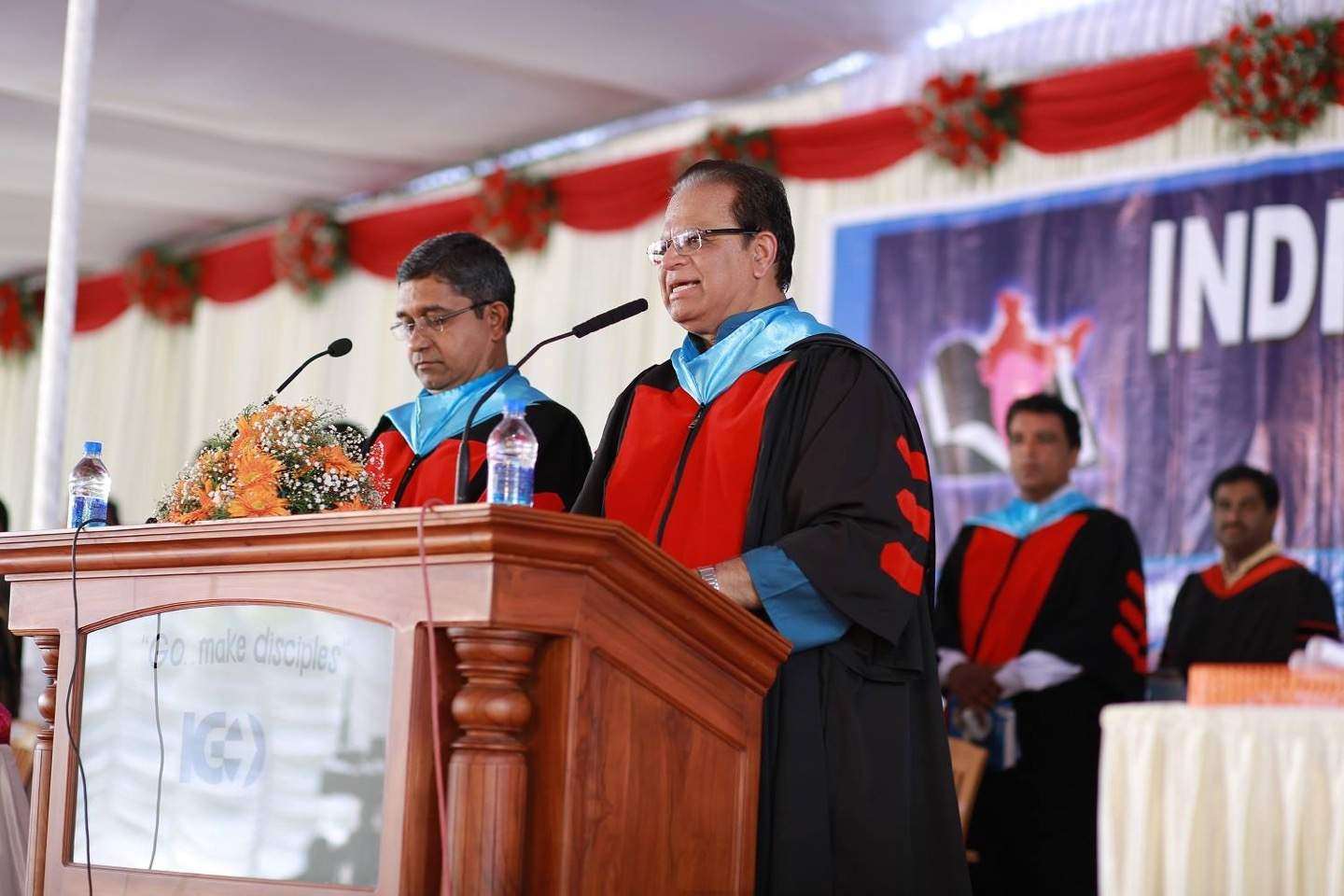 QUESTION: You have spoken of millions in the lower classes. What about the upper classes?
VA: Many highly educated Hindus express deep dissatisfaction with traditional Hindu rituals and beliefs. They do not answer the deeper questions of life. These highly educated Hindus represent a growing group of people, and they come from all over India, from every background.
Research indicates that in the city of Chennai alone, at least 300,000 high caste Hindus, mostly Brahmins, have become secret Christians. They read the Bible and pray. Many have taken baptism and have stopped worship-ping idols.
Because they are so educated and articulate, effective presentation of the gospel to them can make them highly influential spokespeople for the Good News.
QUESTION: What are some of the greatest obstacles we face in gospel ministry right now in India?
VA: Persecution of Christians from radical Hindus is at an all-time high. Nothing like it has happened since India became independent in 1947, 70 years ago. When IGO began in 1984, the Hindu nationalist party, the BJP, did not yet exist. They began in 1987, just as we were really getting going--and just as we and other mission groups were uniting together to complete the Great Commission in India.
It is remarkable. They started from nothing, rose up and rapidly showed their hatred of Christians. The devil always responds to any concerted effort to spread the gospel, and he has done so through the BJP in many ways that we could not have imagined before 1987.
I would also mention the high amount of corruption in government at all levels. Indian government has many regulations. To get anything done, such as to build a church or a new training center, or whatever, we have to go fill out long forms and get permits. Government officials are particularly notorious for "losing" our paperwork so we have to start all over again or they ask for little "incentives" or "gifts," after which our paperwork suddenly and "magically" re-appears.
The government is also notorious for creating distractions, causing us to spend money on projects we never intended to spend money on, otherwise they will shut us down. These things are meant to wear us down and waste our funds so we don't have enough for the truly evangelistic and church-planting mission we have begun by God's grace.
We find ourselves competing with all kinds of other distractions—television, Hollywood and Bollywood—the movie industry that pours an unending amount of moral filth into India. Internet pornography, especially from Thailand and other south Asian nations, pollutes not just the minds of the young but the minds of all ages.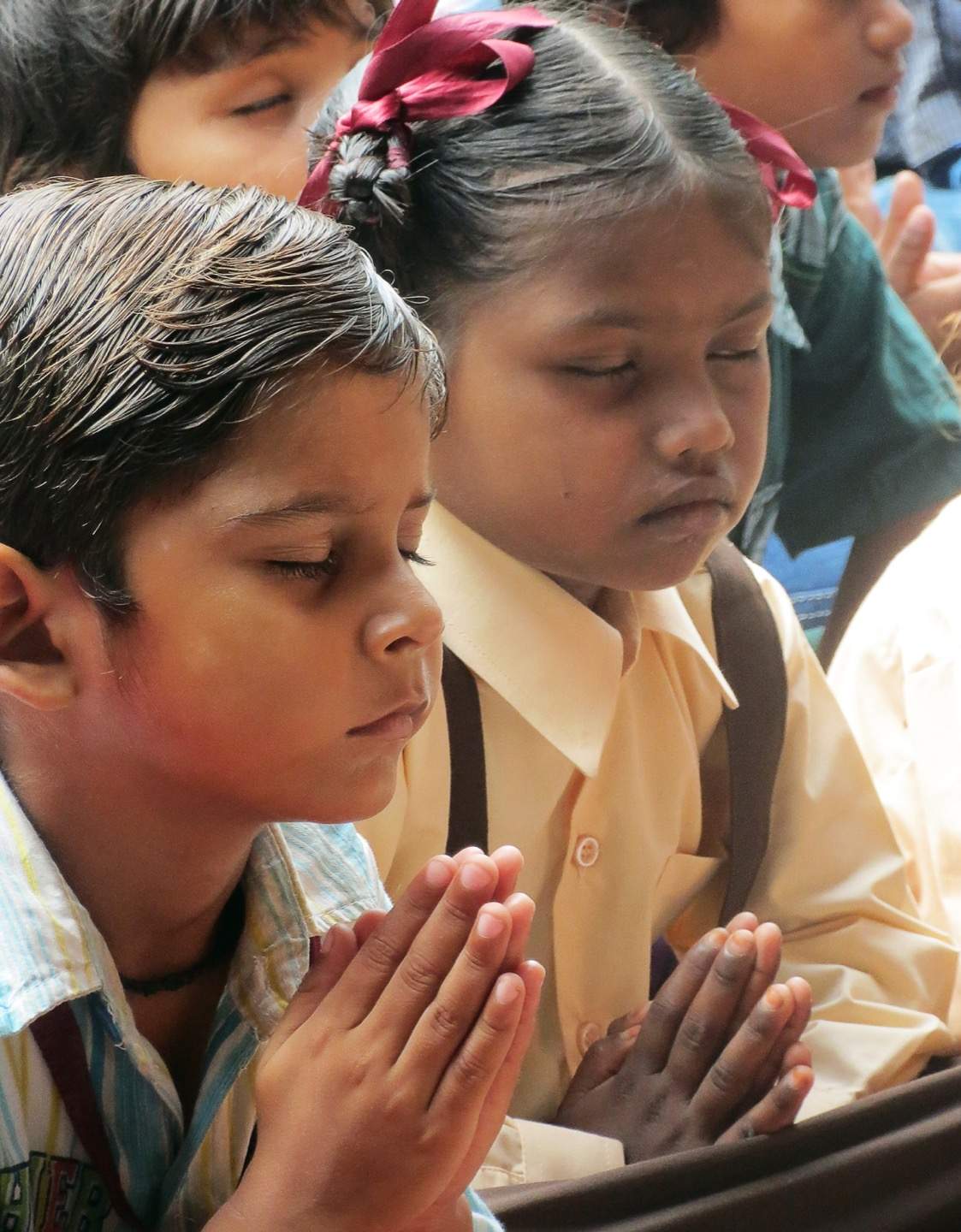 QUESTION: What strengths in the Indian church help the ministry to take advantage of the opportunities and confront the obstacles you have just mentioned?
VA: The biggest strength is prayer and fasting. Indian Christians, more than their western counterparts, understand that "we don't just pray for the work, prayer is the work." As someone has said, prayer is "earthly permission for heavenly intervention." Perhaps India's relative material poverty in comparison to that of the West motivates us to implement this vast spiritual privilege God gives each of His children.
Many of our churches in India devote special times for prayer and fasting. Some of our churches have groups who meet daily to give themselves to prayer for the local church and for the world. This involves not only the adults but also the children.
In India, some of our best prayer warriors are children.
QUESTION: Tell us about that. Do you mean the children in our churches?
VA: This includes not just children who grow up in Christian homes and go to church, but also children who come to the Lord out of Hindu backgrounds. They are taught in our schools in the slums by evangelists supported through IGO's ministry. Some of those children are "turned on" by the idea of prayer. They quickly learn the fundamentals of prayer, pray in simple faith, and see God answer. When they pray, they sound like they have prayed for decades, but they may have come to the Lord just a year or two ago. Yet their prayers are expanding the gospel in India today. Their simple faith is an example for us all, and their reward in heaven will
be great.
In addition, all our training centers are given to prayer 24/7. While our schools are in session, at every hour of the day and night, you will find someone in the prayer room. Indian Christians believe in unceasing prayer and practice it.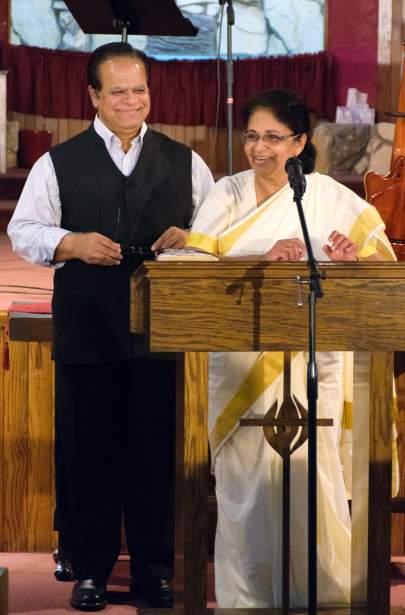 QUESTION: What other strengths do you note in the Indian church?
VA: Another strength is the closeness of relationships. In India, the extended family is much more important than in the West. Indians experience vast networks of friends and family that are rarely found in the West. This brings Christians together in cooperation on many projects or in times of trial. Not only does this encourage believers, it attracts outsiders who yearn to belong to a caring group of people. This is the perfect opportunity to demonstrate the power of the gospel.
Indian people are not wealthy by western standards, but Indian Christians can be very generous in their giving. I think of the poor widow who gave all she had. There are many Indian believers like this. It is easier to take risks when you live in a community of believers who will back you up.
In our Indian churches, you also find many people with a commitment to evangelize and develop the means to fulfill the Great Commission. This means evangelizing the seekers who come in their midst and also going out into the community with the gospel, either through direct evangelism or with hands-on projects that impact the general life of the people.
Of course, Indian Christians are not perfect. They are prone to distractions like western Christians, such as media pollution, cell phones, the internet. There is a major distraction to ministry in India just from the heavy congestion and traffic. This is very hard for westerners to fully grasp, but everyone who travels with me to India recognizes this right away. In the West, we just get in our cars and drive there. In India, getting anywhere is a major hurdle in itself, just to go to the other side of town, even a small town. It is a difficulty we all face in ministry wherever
we serve.
QUESTION: Do you have any prayer requests?
VA: Pray that God will give us every resource to seize all these opportunities in the days ahead and overcome all the hurdles we face along the way.