Manish's Story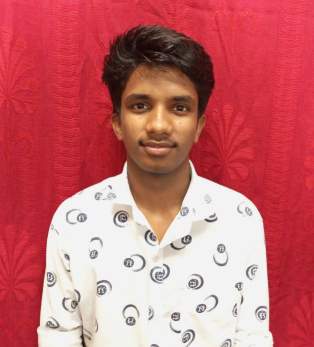 Praise God for using His power to draw us closer to Himself and giving us testimony to others of His grace and mercy.
Manish Das was born into a Hindu family. Early in his life, his parents came to trust in Jesus Christ, but Manish did not have this experience. Although he went to church and Sunday school with his newly-converted parents, he did not experience God in his own life.
Then his mother became involved in a train accident. Her whole body suffered from multiple injuries and fractures. She came close to death.
During that crisis, he witnessed the quiet faith of his mother. He heard his mother say that the Lord spoke to her saying, "Fear not, for I am with you. Do not be dismayed, for I am your God. I will strengthen you, I will help you, I will uphold you with my righteous right hand" (Isaiah 41:10).
In the end, the Lord completely healed and delivered her when there seemed to be no hope. Today, she is even healthier than she was before the accident, and more dedicated to Jesus Christ and fulfilling His will in her life.
His mother's experience became the means God used to bring him into a deeper relationship with Jesus Christ. Ultimately, it brought him to India Bible College and Seminary where he is now in his second year.
Seeing the power of God in action brings many men and women like Manish Das to follow Jesus Christ and commit their lives to His service. Many of them need the help of people like you to meet the costs of preparing for their ministry callings.
You can help to supply financial needs for one or more students through IGO's sponsorship program. For $60-$120/month, you can help sustain a student committed to preaching the cross of Christ and planting churches where there are no churches at all. You can help support an evangelist working in an unreached area of India for $150-250 a month (depending on location and family situation). Partial support is welcome.
Pray that all IGO students will receive the financial support they need to become the next generation of India's Christian leaders. Pray about your own involvement.