Phendey's Accident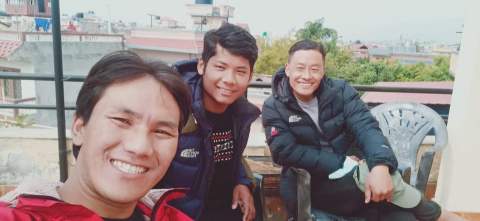 Praise God for the fruitful ministry of Evangelists Phendey Gurung and Rodha Lama among the remote Dolpo Tibetan people of northern Nepal. Rhoda Lama is a graduate of India Bible College and Seminary.
Many readers of our monthly Prayer and Praise will remember news we have shared about IBC graduate, Evangelist Rodha Lama, from Nepal who serves in the remote regions of northern Nepal among the Tibetan Dolpo people with her husband, Evangelist
Phendey Gurung.
In mid-July, we received word from IBC from Rodha Lama that her husband, Phendey, was in a major accident while he rode his motorcycle down the mountains toward Kathmandu. He got caught in a landslide. A local hospital could not do much for him, and he was airlifted by helicopter (a 2-hour flight) to a Kathmandu hospital. He underwent a four-hour surgery for his injuries and was put into ICU on a ventilator.
At that time, Phendey could not move his legs, immobile from his hips down. Initial reports said that his neck area may be affected too. The doctors said there was no hope for him.
But a fruitful ministry and its future are on the line. Rodha and 5-year-old Yeshe, their daughter, are trusting Jesus to heal him. Yeshe is positive that Jesus is going to completely heal her daddy. She says she wants her daddy to be with her, that he is "my best-ever friend."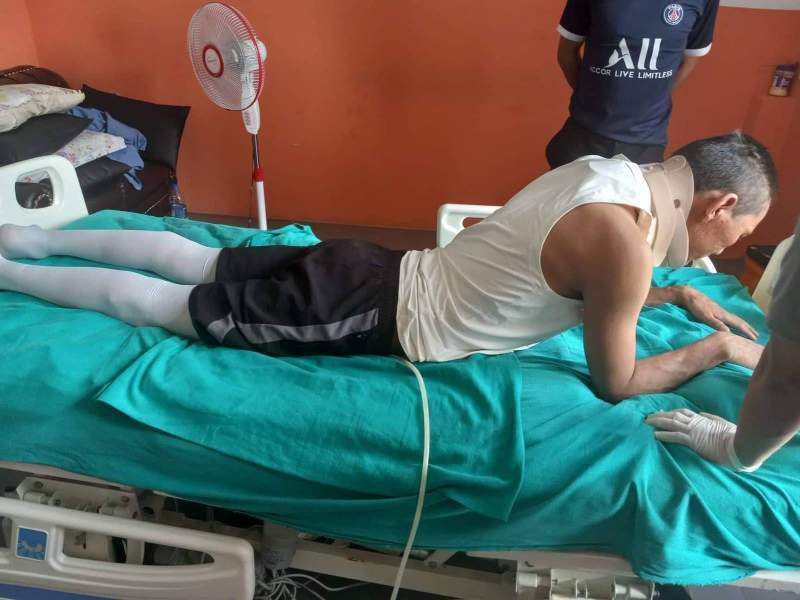 At this writing, Phendey has improved. He is in a wheelchair, breathing without further aid from oxygen, and he has been transferred to another hospital for physical therapy. The doctors are amazed at his progress, and that he is still alive.
He is still challenged by very painful bedsores that prevent two therapy treatments a day, although he is getting some treatment from his bed. Doctors say that it will take at least six months of therapy before he is able to walk.
Phendey is in excellent spirits. He is praising and thanking the Lord for giving what he calls "a second life." He is eager to get back to the Dolpo people to testify to the Lord's healing. His family is encouraged by the prayers and support of all who have united behind them at this time.
The devil is not going to win here. Let us all agree together on that. Pray in the name of Jesus that Phendey's accident and his healing by the hand of God will become a mighty witness to the power and love of Jesus among these Dolpo people to the glory of God.
Pray that God will provide all medical and rehabilitation needs and costs for Phendey so he can return to his family fully healed and continue his highly effective ministry to the Dolpo Tibetan people of northern Nepal. These totally unreached people are responding to Christ and also experience much-needed assistance in a precarious economic environment.
Pray for a healing that serves as a powerful witness to the grace and power of the Great Physician.