Praise God for the life and Great Commission vision of Linda Peck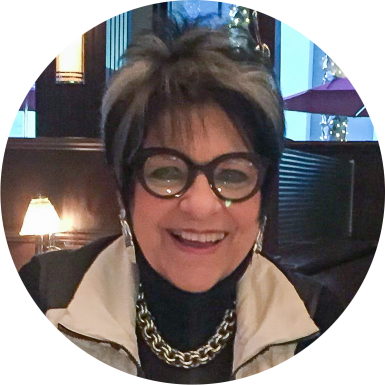 Linda Peck was born on April 3, 1946, and she met her Lord face-to-face on February 1, 2021. During her earthly life, she and her family shared a long relationship with the family of IGO President Valson Abraham spanning more than 70 years—at least four generations.
Above all else, the Great Commission vision permeated everything her family did, making her a model for all of us, whatever our experience and walks of life.
From her parents, Pastor Marcus and Mary Adair, she learned not only to read the Bible but to live and breathe it in everything she did. This is the root of genuine Great Commission vision. Her parents were good models at this in all they undertook.
She began her Great Commission life in her early days, when she and her sisters sang in the churches where their father pastored. She hummed and sang throughout her life, reflecting her own joy in the Lord. Everyone noticed the way she did it, and she was not afraid to tell them where it came from. She did it in a manner that was natural and attractive.
Linda Peck had an attractive and lively style all her own, filled with vibrant color and love—her glitzy tennis shoes, and catchy humor. Whoever she met, she made a friend for life and treated each one as unique and special. No black-and-gray Christianity for her!
Linda loved her children and grandchildren with all her heart, and that love came from her love of Jesus. They were her first mission field. They picked up on it, and they also began to reflect it to others.
She lived and breathed the Bible in her chosen profession, interior design. She did her work with excellence and as a servant of the Lord. She saw her clients as a mission field. She served many clients for decades because she was an expert at what she did and because she treated them as family. In these things, she lived out the family relationship she had with her Lord.
Linda Peck had a generous heart. She gave gifts for every reason or for no reason at all simply because she loved the people she was giving to. Again, she did this because she long ago realized that God had blessed her many times over with gifts she knew came purely out of His grace. She did not hesitate to tell others about the God whose love surpasses all others and never lets us go.
Linda Peck's lifetime witness for Christ extended beyond her family and community relationships to the world. Over many years, her parents put up or hosted foreign students from many lands including Valson Abraham's father, Stephen Abraham, and later, Valson Abraham, from India.
Linda never forgot the relationships she made during those early years. They enlarged her vision of the world and the extent of God's love beyond her own people. Her generosity extended to families and the ministries, including India Gospel Outreach.
Pray that all of us will have a Great Commission vision that embraces every area of our own lives, for His glory and for the advancement of His kingdom throughout the earth.