Pray and Fast to Unite Faith with the Works of Faith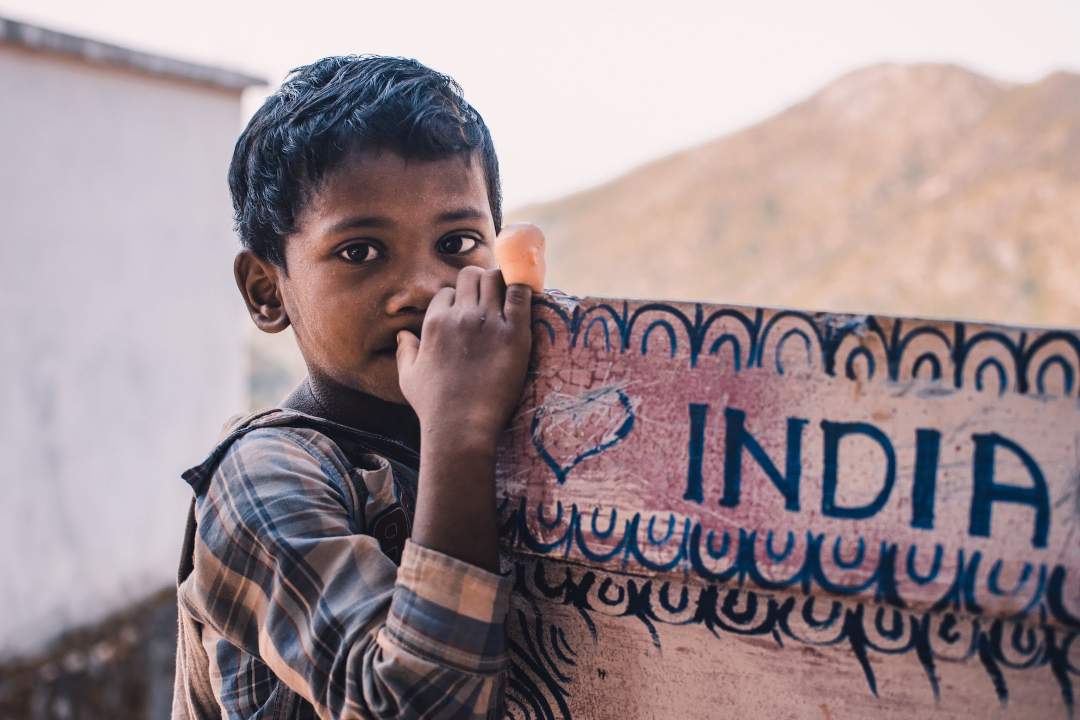 In this past year, God has demonstrated to us at IGO that He is able to turn our weaknesses into His strength—when we let Him.
This past year, we have faced steadily increasing persecution and COVID-19. In both of these, because of reasons unique to India, India has suffered more than most other countries. At times, we have wondered how we would survive it all.
But God is proving His faithfulness in answer to prayer. During this time, God has taught us to better minister to the needy and sick. He has shown us to help the widows and fatherless in their distress. We have become a ministry to the dying and grieving. We have seen amazing answers to prayer for healing. In spite of persecution, we have shared the gospel with hundreds of thousands, even millions, of people in ways we didn't think possible a couple of years ago.
I believe this is only the beginning of what God really wants to do through all of us in the years ahead as we partner together, depending upon Him more than ever.
We must learn to think His thoughts. God plans to establish His kingdom on earth as it is in heaven, working through us, His children, His ekklesia (church). We have many faults, many weaknesses, but through the power of the Holy Spirit, He will bring His will to pass. Let us be on board with Him!
Part of ushering in His kingdom on earth is fulfilling His Great Commission. At IGO, we do that by training and sending evangelists and church planters to India's unreached peoples.
Our great goal is to see Christ glorified in every facet of India's society. This task is much greater than we are, and it begins at the foot of the cross, on our knees in prayer.
The Book of James gives us a blueprint by which we become effective in putting our faith to work wherever we live, whatever God calls us to do in life. During the past troubled year, this ministry worked to make our faith real especially by providing for the widows and orphans in distress, just as James writes.
In 2022, IGO wants to continue doing these same things—and more. We anticipate a future when God will sweep away the logjam of persecution and COVID and use it to accomplish greater things for His kingdom. For example, our long-term goal is to start an India Christian University to train men and women how to become salt and light in every part of Indian society.
What is God's long-term blueprint for your own life and that of your family members? How will you pray about these things?
I invite you to join us for a sojourn into the Book of James with daily times for prayer, and if you are able, for fasting. This is your opportunity to ask God to help us all, as individuals and a ministry, to activate our faith.
T. Valson Abraham
February 1
With God, our life trials never go to waste but produce endurance and faith pleasing to Him. (James 1:2-4, 12).
Pray that the Christians of India (and everywhere) will increasingly learn to depend upon God during the present trials, operating under authority of the Holy Spirit to establish God's kingdom on earth as it is in heaven.
February 2
Whenever we lack wisdom, we can ask of God, and He will give it to us in abundance, when we ask Him in expectancy of His response. (James 1:5-8).
Pray for the ministry of IGO's evangelists and others to those who are vulnerable to attacks from a corrupt and hostile government who despise the love and power of Jesus Christ.
February 3
Whatever our social position in life, we are all subject to mortality, making us all equal in the sight of God. (James 1:9-11).
Pray that IGO's ministry will become increasingly effective in its ministry to the sick as it has been during this COVID season.
February 4
Perseverance in those things that please God leads to great reward. (James 1:12).
Pray for perseverance in big dreams, especially the spiritual, human and financial resources to establish an Indian Christian University. Here, Christian young people will train for callings to become salt and light in government, education, arts and entertainment, communication, the sciences and medicine, and business.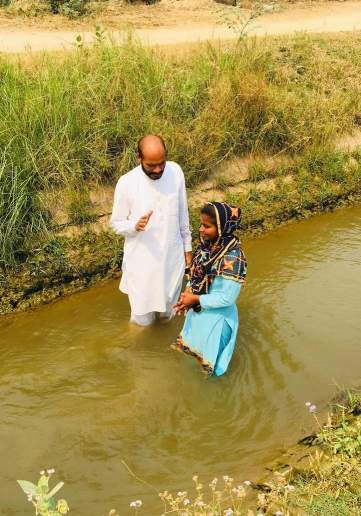 February 5
God is good and gives us every good thing. He never tempts us, but rather we are enticed by our own lust and sin. (James 1:13-17).
Pray that God will remove Satan's strongholds in our lives. Pray for IGO's growing sewing ministry to widows and other women in India vulnerable to the lusts of others with twisted desires and too much power.
February 6
God ordains each of us to represent Him in this world. Therefore, our words and actions should reflect this all-important fact. (James 1:18-24).

Pray for a spirit of worship that purifies our speech as we communicate with others. Pray for the new Cummings School of Music and Worship at India Bible College and Seminary (CSM), beginning its first academic year in 2022.
February 7
True religion is marked by doing God's will and by our temperate speech. (James 1:25-26).
Pray for a deeper love for God that results in a deeper love for others. Pray for the School of Counseling at India Bible College and Seminary that its primary goal will be to offer insightful and Spirit-filled words that lead people into relationship with the One who loves them best of all.
February 8
True religion is found in practical ways we aid widows and orphans in distress, and by keeping free from the values of the world system that opposes God. (James 1:27).
Pray for resources to help the many widows and children of our pastors who have died during this COVID season. Pray also for the many Christian families in India who in faith alleviate financial burdens of non-Christian families by sheltering girls and other women from sex traffickers and other unscrupulous people who purchase these girls for wicked purposes.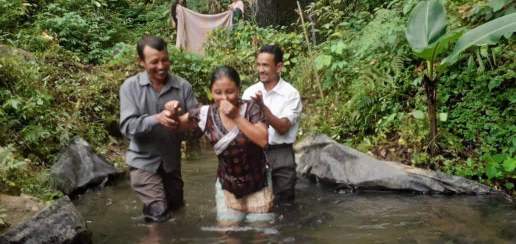 February 9
True religion is marked by freedom from partiality toward others on the basis of race, social class or caste. (James 2:1-13).
Pray that India's believers and IGO's ministry will be an example of impartiality to all even as Jesus was. Pray that India's Christians will be used of God to break the curse of caste in India.
February 10
Our words of faith must be marked by actions that come from faith. (James 2:14).
Pray for Christian solutions to the rampant malnutrition in India (40% of India's people suffer from malnutrition), resulting in the epidemics like COVID that sweep India. Malnutrition is as much a spiritual problem as it is a cultural, social or political problem.
February 11
Intellectual faith is perfected through action, proving our real trust in God. (James 2:14-24).
Pray for Christians, especially among the young, who will experience God's call to make a difference for Christ in every facet of India's society. Pray for Christian young people who will enter India's government and in the power of God will act as examples of honesty and integrity to end rampant corruption and enforce equal rights to all regardless of their station
in life.
February 12
Learn well before you teach others because we all stumble, and teachers incur stricter judgment (i.e., control freaks cannot do the will of God). (James 3:1-2).
Pray for evangelists and church planters who live what they teach. Pray for an awakening in India that removes ethnic and class prejudices throughout India.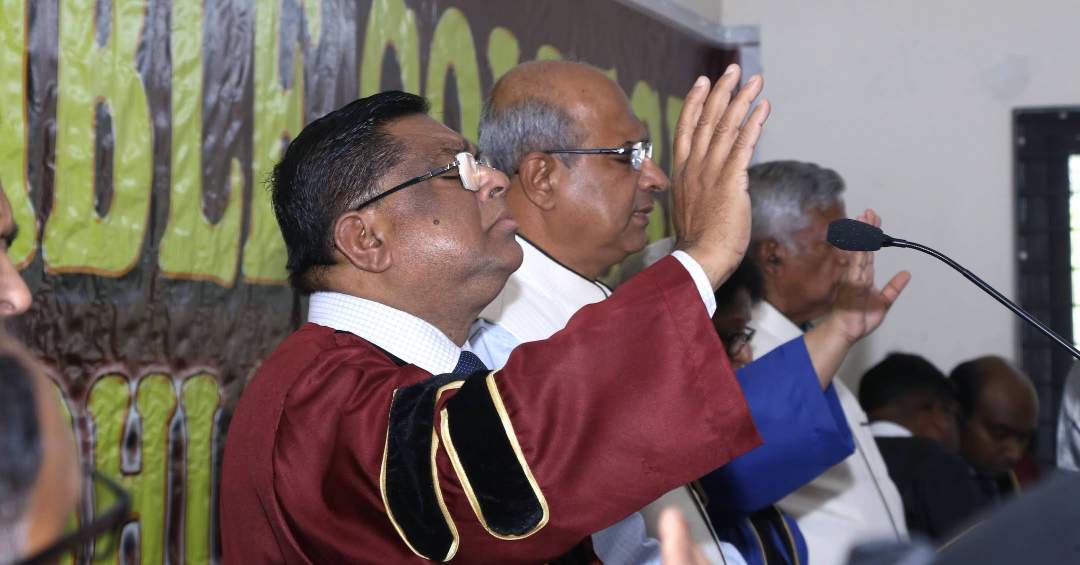 February 13
The way we talk is the way we are. Wherever you live and work, keep your speech under Holy Spirit control. (James 3:3-12).
Pray for a deeper love for God that edifies others, removes judgmental speech and brings unity among believers, which will bring many to Christ through loving and edifying speech. Pray for an end to the deep spiritual roots of massive poverty in India that results from divisions caused by separation from God and Satan's lies.
February 14
We witness to others through good behavior and deeds done in a spirit of gentleness and wisdom, not in jealousy, selfish ambition or arrogance. (James 3:13-14).
Pray for believers that honor the gifts God gives to all His children—male and female, old and young, rich and poor. Pray for an end to the gross discrimination against women and girls in India (India has the worst record of this, even more than Muslim nations).
February 15
The wisdom of the world is earthly, natural, demonic, bringing disorder and evil. (James 3:15-16).
Pray for an ekklesia (church) in India that contrasts sharply with the world around. Pray for an end to the spiritual causes that have brought about India's gross pollution and poor sanitation problems.
February 16
The wisdom that comes from God is pure, peaceable, gentle, reasonable, merciful, full of good fruit, unwavering, free of hypocrisy. (James 3:17-18).
Pray for an end to the spiritual unrest that shows itself in endless political turmoil and insurrections in various parts of India (i.e., Kashmir).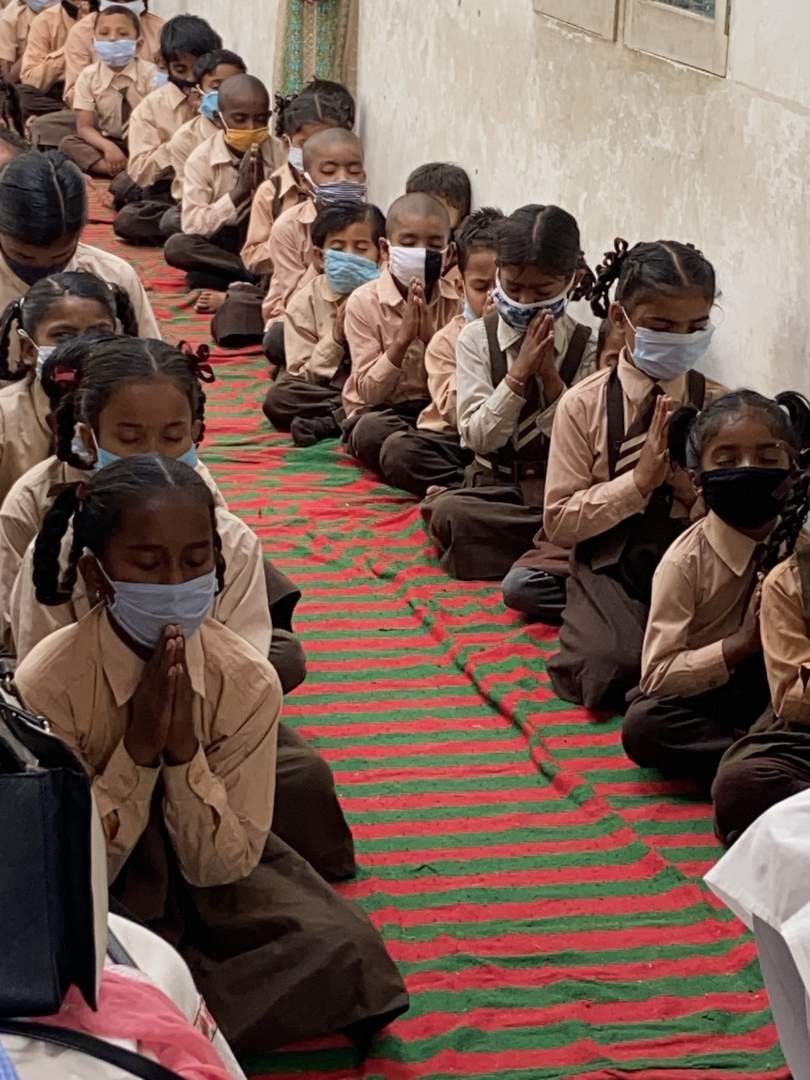 February 17
Self-centered desire for the things of the world produces envy, discord and even death. These things alienate us from God. (James 4:1-2).
Pray for an end to the decades-long causes of power struggles among India, Pakistan and China, and an era of true peace that comes only through submission to the Prince of Peace.
February 18
God does nothing apart from our asking of Him, and if our motives are wrong and selfish, He will not answer. (James 4:2-3).
Pray for unity among all true believers in Jesus Christ throughout India so that all our prayers will become effective and transforming.
February 19
We can either become friends with God or friends with the world and its system, but not of both. Submit humbly to God. (James 4:4-7a).
Pray that Christians in India (and everywhere) will become friends of God, learning to operate under authority of the Holy Spirit to establish God's kingdom on earth as it is in heaven.
February 20
When we submit to God, we can resist the devil and he will flee from us. (James 4:7b).
Pray for the spiritual, human and financial resources for IGO to establish an India Christian University that will train Indian Christians to become strong in God and resist the devil in government, communications, the arts and entertainment, business, the sciences and education.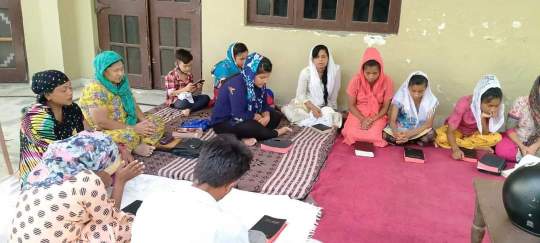 February 21
How do we approach God?
With guiltless actions, single-mindedness and heartfelt confession of sin and repentance. (James 4:8-10).
Pray that IGO and India's Christians will exhibit these qualities as they minister to the sick during this COVID season.
February 22
To approach God, we must regard others with humility, free of judgment. (James 4:11-12).
Pray for churches throughout India, led by IGO evangelists, who will have a spirit of humility that welcomes all into fellowship whatever their ethnic or social background.
February 23
You are not as much in control of your life as you think. Your life is but a vapor, so keep humble about yourself and your grand plans. (James 4:13-16).
Pray that India's Christians in places of influence will see themselves in this humble spirit as God's stewards of their wealth and power, with a unique opportunity to do great good for His glory and for the blessing of multitudes.
February 24
If you know the right thing to do but don't do it, you have sinned against God. (James 4:17).
Pray for the School of Counseling at India Bible College and Seminary as they help future pastors, evangelists and church planters to minister to those with spiritually-based conflicts and strongholds in their lives.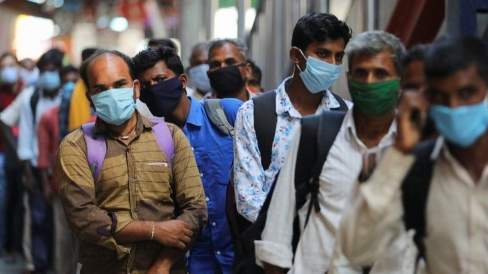 February 25
God will hold you accountable for the riches and power you have in the lives of others, for the good you have done with what you have or for the evil for which you have used it to cut down and destroy righteous people. (James 5:1-6).
Pray for this spirit of accountability to spread among God's people that IGO will minister to more forgotten children in India's urban slums and other places where India's children are exploited.
February 26
Be assured and patient regarding the coming of the Lord. Do not complain about others, opening yourself to judgment. Engage in mercy, honor your word, pray and praise, heal the sick, confess your sins to one another. (James 5:7-16).
Pray for IGO's ministries to widows and fatherless children of IGO's pastors who died of COVID. Pray for the many Christian families who shelter women and girls from those who would exploit them. Pray in faith for the healing of those servants of God still suffering from COVID or from other illnesses.
February 27
Do not underestimate yourself in the hands of God. Remember an average man like Elijah and what God did through him. (James 5:17-18).
Pray for yourself and for other Christians within IGO's ministry and elsewhere who come from the humblest backgrounds and are open to having God use them in the most powerful ways to transform multitudes for His kingdom.
February 28
Learn to be your brother's keeper in love, helping him to turn away from sin and turn to God. (James 5:19-20).
Pray for an awakening in India that sweeps away the millennia-old curse of caste and brings unity among all social groups in India.