Prayer During the Pandemic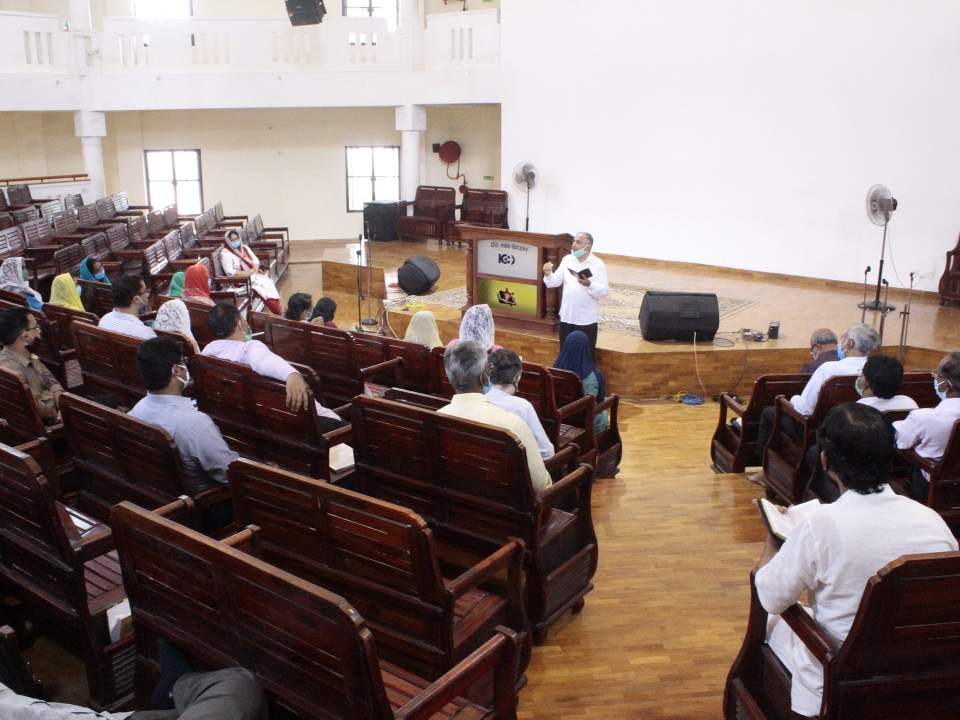 Praise God for "overcoming the world" for the gospel of the kingdom in the middle of the continuing pandemic.
In John 16, just before Jesus' arrest and crucifixion, Jesus told His disciples, "In this world you will have tribulation, but be of good cheer, I have overcome the world" (John 16:33). On Good Friday, the disciples wondered if Jesus knew what He was talking about, but on Sunday morning, Mary Magdalene reported she had just met the risen Christ. Later, Paul would describe the cross as "the power of God" (1 Corinthians 1:18).
If we think in the natural, much has happened in recent months to discourage us. It is all hard to understand. But over the last few months, India Gospel Outreach and the ministry in India have trusted these words of Jesus, and He has faithfully delivered in unexpected ways.
The pandemic hit India harder than in the US and the West because India has more people and fewer resources with which to work. Also, the government has tightened the screws on Christian organizations in ways too complicated to describe now.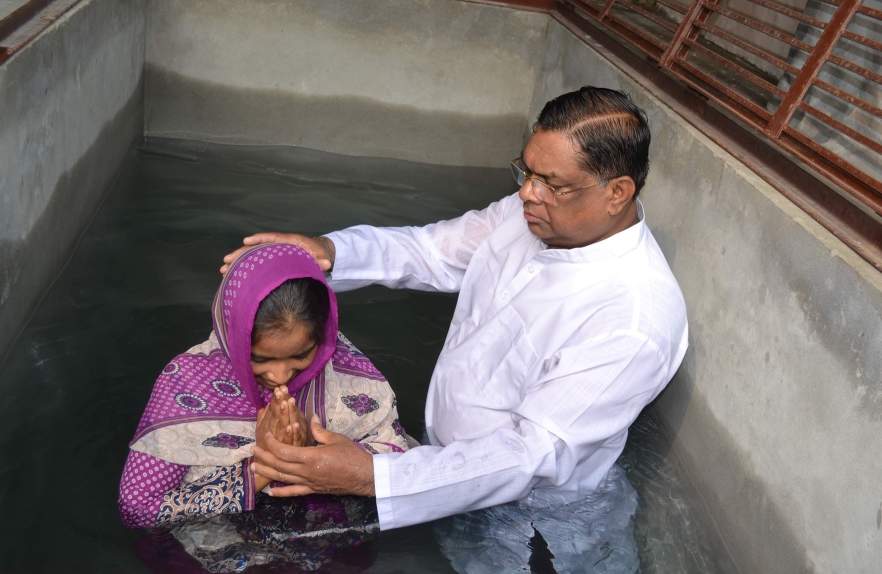 Yet the Holy Spirit is also at work, bringing people into the kingdom. Throughout India, we have received reports of IGO evangelists baptizing hundreds of people—men, women and children—many of them in places with strict anti-conversion laws. For the sake of their security, we cannot give detailed descriptions, but we do want you to know that the power of God is not limited by the obstacles that human beings throw in the way.
Many people are discovering Jesus through regular online programming. This was not taking place until the pandemic. In different states, computer-savvy evangelists and pastors are producing online outreaches to many uncounted numbers of people not reachable until recently.
The pandemic temporarily shut down classes at India Bible College and Seminary when the government moved to use the dormitories as a COVID Care Center, but that has not prevented faculty members from continuing to teach their students.
Before the pandemic, many faculty members were not computer-savvy. Now, 45 faculty members have taken crash courses on how to teach online courses to their students.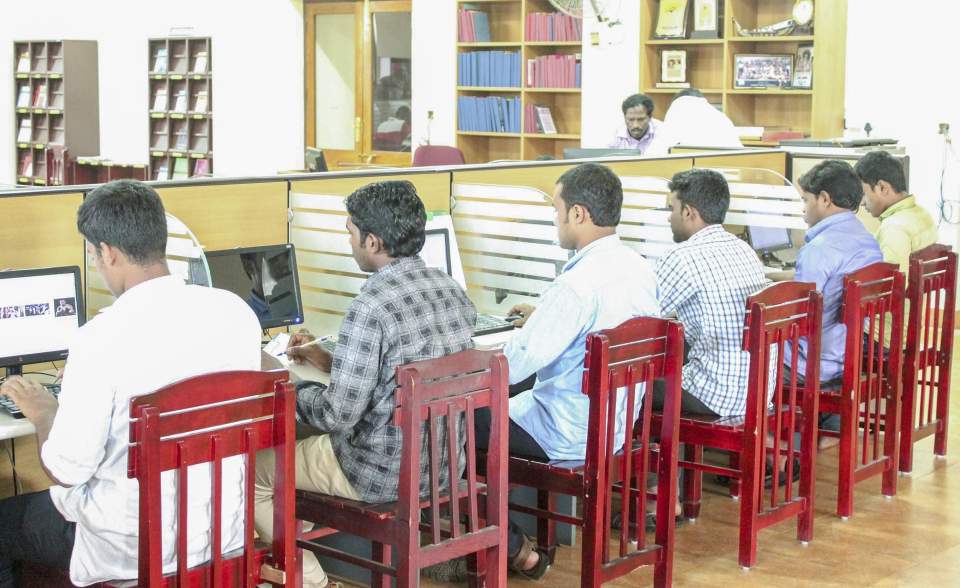 A growing number of men and women from many walks of life have indicated their interest in taking evangelism and outreach courses. Because of their professions, family and other reasons, they can't afford the time to take degree courses, but they want to reach people for Christ in their settings. This is one reason IGO has purchased 50 computers for India Bible College and Seminary and other institutions. Faculty members recently trained to conduct these classes. Friends of IGO generously responded to this project.
The possibilities for these trained people reaching others for Christ by their own online classes are staggering. Keep in mind that in India,
730 million of India's people use the internet. That's twice the population of the US.
442 million use smartphones.
Information technology is one of India's fastest growing industries, doing more than $225 billion in business in 2020. Every year, that number grows.
Most of these gospel workers and potential gospel workers have computer knowledge. Each student and lay evangelist has life experiences to reach a particular audience. Together, they have the potential to communicate the gospel to thousands of new and different groups.
This move to produce online training is not just happening at India Bible College and Seminary but also at IGO training centers in Punjab, Himachal Pradesh, Darjeeling, Mizoram, Gujarat and Odisha. The result will be a dramatic increase of men and women from all walks of life reached for Christ in ways we did not anticipate even a year ago.
During the pandemic, online services have reached many hundreds of thousands that would not hear the gospel in any other way. This includes people in India as well as the Middle East and other parts of the world. Many people have responded to these online broadcasts, showing a hunger to know the truth. Again, this was not happening before the pandemic.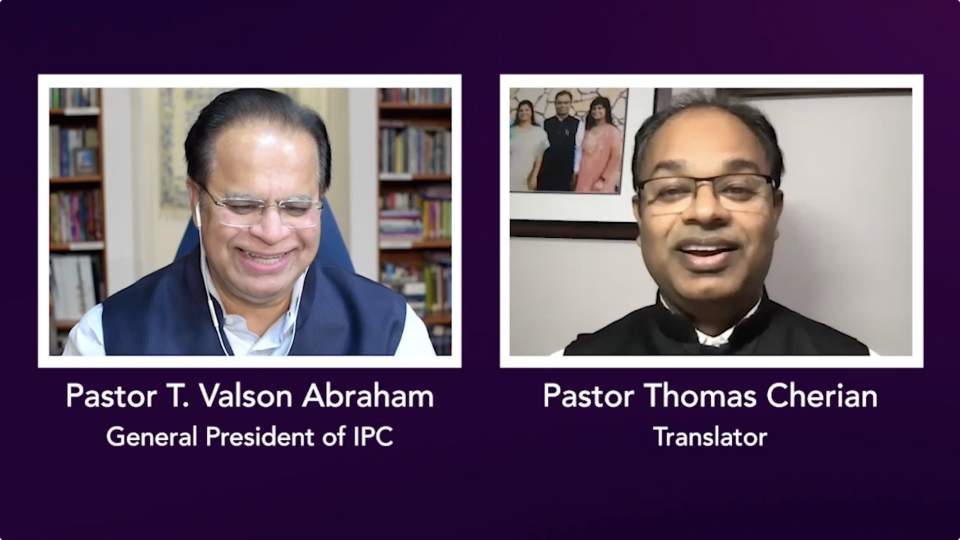 During the pandemic, online Zoom and G-Suite conferences have brought together pastors and believers in ways never done before. In recent weeks, a three-day virtual Zoom conference led by IGO President Valson Abraham brought together hundreds of pastors, evangelists and other believers from 24 north Indian states.
God is overcoming in other ways...
Few states in North India have strict anti-conversion laws. Christians are not allowed to construct their own church buildings. There are only a few thousand Christians in the state.
Yet Hindu top government officials in states like Himachal Pradesh are recognizing that Christians are the only people who "get things done" when it comes to acts of compassion. Only Christians get involved with patients who have dread diseases such as COVID-19. Only Christians pray and see their prayers answered. Christians can be counted on to fulfill their word.
The directors of IGO ministries in Himachal Pradesh and Punjab have been called on by desperate Hindu's to pray and assist. God answers his prayers in ways that Hindu priests cannot imitate.
As a result, grateful government officials have given him special passes that give him authority to do things and go places that even other Hindus cannot. They are completely free to pray and build up the faith and ministries of others in a state, like Himachal Pradesh, that officially forbids people from becoming Christians. If they are harmed, the perpetrator faces great trouble.
Large numbers of people in India have suffered and died in this pandemic, and this includes Christian pastors and believers. We still don't know fully how God is working in and through the pandemic to accomplish His purposes. Pray for an end to this pandemic, but while it lasts, pray that God will overcome the circumstances of the pandemic in ways possible only with Him.