Responding to India's Abortion Crisis
Praise God for His unfathomable, everlasting and equal love for women and men, girls and boys.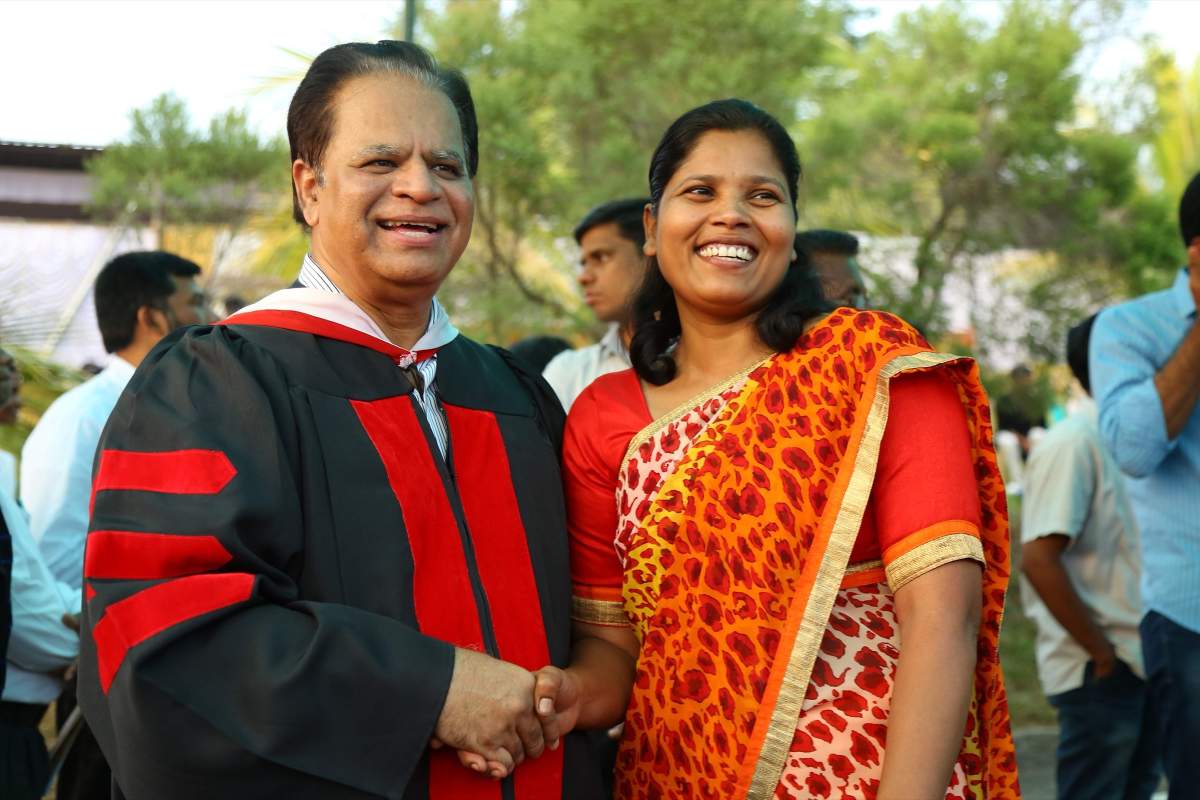 The overturning of Roe v Wade in the United States by the Supreme Court, sending the matter of abortion rights back to the state legislatures, has brought about a deluge of conflicting reactions.
For some, the decision represents very good news. For others, this decision represents the worst possible news.
The purpose of this article is not to discuss the pros and cons of this momentous decision in the US, but to see it from the perspective of India where abortion is widely practiced and how that relates to the mission of the body of Christ, and specifically to India Gospel Outreach.
India's government legalized abortion in 1971, before the Roe v Wade decision in 1973. Termination of a pregnancy may take place under a wide variety of circumstances up to 20 weeks. Strict conditions are laid out as to who may terminate a pregnancy, where the abortion will take place, what kind of consent is needed, and other requirements.
A study in 2018 determined that at least 15.6 million abortions took place in India in 2015 which far exceeds the numbers performed in the United States (638,169 in the same year—Washington Post, 11/21/18). In truth, we can never know for sure exactly how many abortions take place in India because so many of them are done in secret, many by women themselves, using risky chemical procedures.
More than 80% of India's abortions take place without consultation with any doctor (Guttmacher Institute, report cited by Fr. Mark Hodges, Human Life International, July 19, 2019).
In the United States, abortions are justified by the rationale that women have a right to determine what happens with their own bodies, and that to say otherwise is to impose a patriarchal system upon women.
In India, it is just the opposite. India is one of the most patriarchal societies in the world. Men and boys are valued more highly than women and girls. In the general culture, women's rights are counted for little or nothing. The abortion industry in India thrives to advance this country's patriarchal system, not to advance women's rights.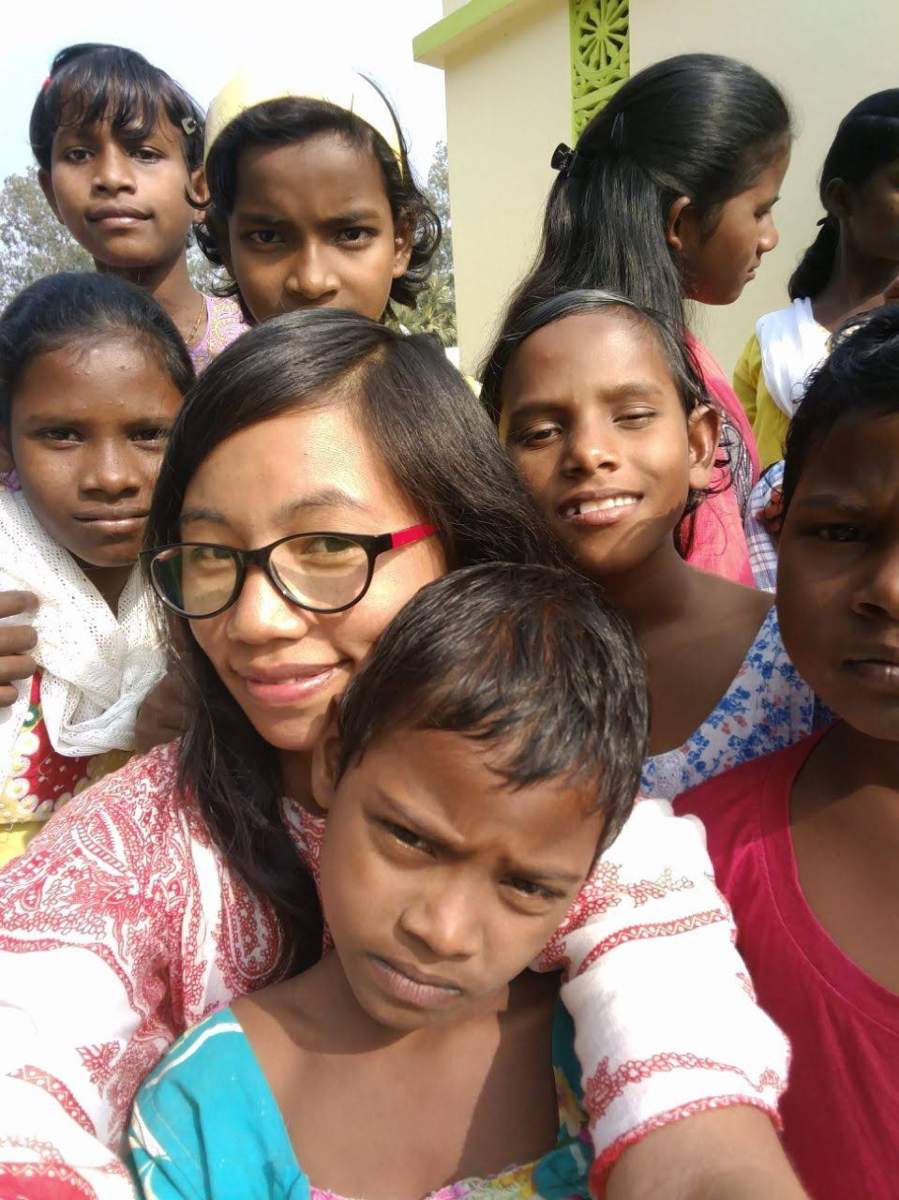 In India, daughters are considered financial liabilities. Especially among non-Christians, it is expected that parents of daughters will pay a dowry to the family of the men they marry. One would think this represents a great expense for poor families, especially if they already have one or more daughters. However, most objections to dowries come from wealthy families who want to keep their wealth for themselves. Most abortions for daughters come from wealthy families.
Also, there is a cultural preference for a son to care for parents in their old age.
For such reasons, having sons in India is more preferred to having daughters. Even many women take this point of view. Those women who do not want to abort their daughters often face heavy pressure from their husbands and other family members (including women relatives) to abort their daughters. Pressures include shaming, threats and beatings for those who resist.
In India, many wives feel their husbands control their bodies and determine whether or not they will have a baby. Many women despair over their helplessness and commit suicide, or they suffer other deep emotional and spiritual scars for years and even decades afterwards.
A normal society can expect to see a birth ratio of 103-107 boy babies for every 100 girl babies (World Health Organization). In India, the ratio of boy births to girl births is 110 to 100 (World Data Atlas). In India's northern states, the ratio is even more skewed, and as high as 125-130 to 100. Such ratios are completely abnormal, and are getting worse, meaning there are millions of "missing" girls (20.2 million between 1990 and 2018, according to Population Research Institute [2019]), and that abortions in India primarily target girls.
At the same time, heavy pressures are placed on young men to marry and raise families. The shortage of girls in many parts of India means that a man who cannot find a wife in his part of the country must go elsewhere to find one, often a wife from a different state who speaks a different language and practices different customs.
This situation has encouraged a growing wife-trafficking racket in which suitable young women are lured by false promises of well-paying jobs, or kidnapped outright, and forced into marriage with strange men against their will. They are forced to conceive children for the men who have purchased them, and are abused when they don't.
There are strong suspicions that corrupt government officials are involved in wife-trafficking which hinders enforcement of the laws and encourages more wife-trafficking.
To combat sex-selective abortions and the abuses that result from this, the government has made it illegal for a doctor to disclose the sex of a child to parents. However, many unscrupulous doctors disclose the sex of a baby for a fee.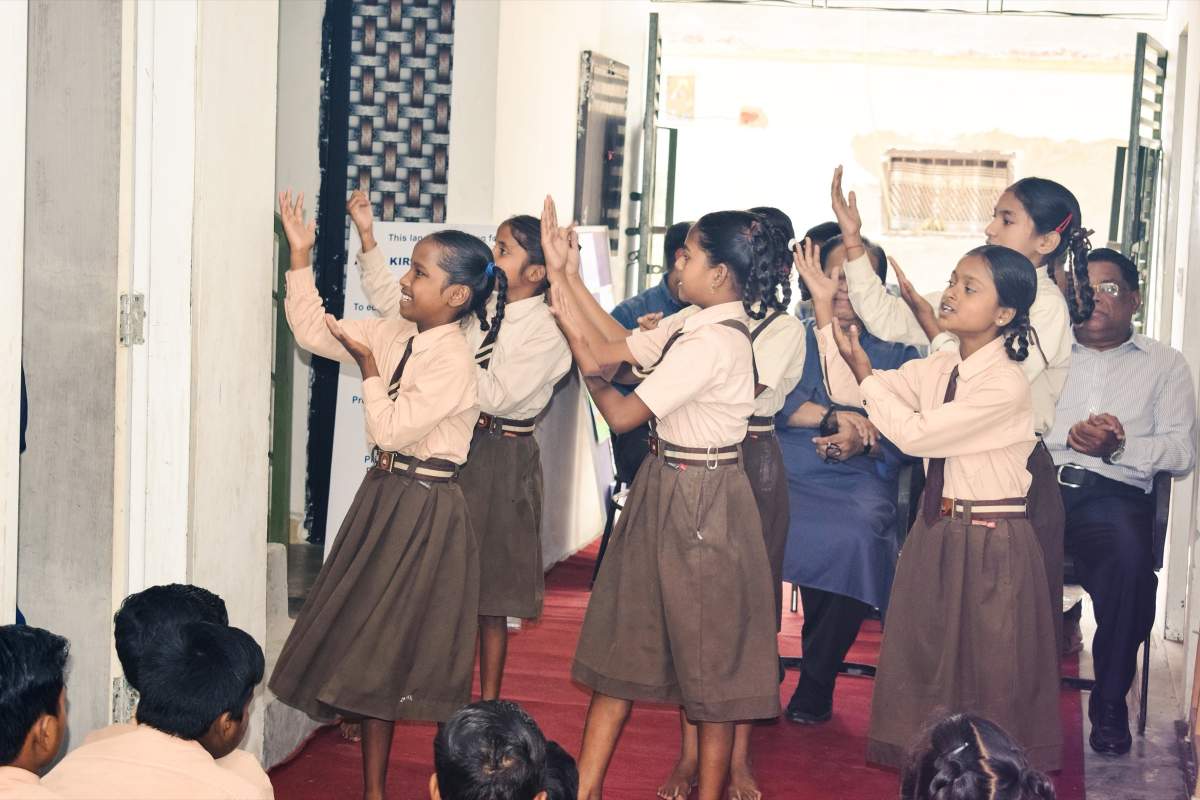 As more and more women are trafficked, this continues to lower the value of women in the eyes of the population at large, and women's morale and self-worth drops. The result is increased sex selection abortions that target girl babies and a worsening of the problems. Oddly, feminist "choice" groups are strangely silent about this situation in India.
All these things mean that millions of women throughout India suffer in silence because of a cruel patriarchal system and the impossible choices abortion puts on them. They cannot speak to their own husbands or other family members, often finding themselves alone. They feel they have bad karma and get no response from their deities.
In India, even with laws to limit the impact of sex-selective abortions on society, they do not work because of ingrained cultural values that come from a non-Christian mindset (and the power of Satan, darkening their minds). Until a renewing of the mind takes places in the culture, not much will change.
This renewing of the mind requires a general awakening to relationship with Jesus Christ who demonstrated His love for women and girls when He walked on this earth in a Jewish culture. In the first century, that culture also showed little regard for women and girls.
In the early church, the Holy Spirit gave spiritual gifts to women as well as men, and women became engaged in spreading the gospel. The apostles showed respect for the power of God's working in and through women and the benefit this had in the Christian community. Over time, the rest of the surrounding world began to see the benefits of respecting women and girls.
Slowly, society's values began to change. Change came through example, influence and evangelism—the proclamation of the gospel of the kingdom that Jesus preached.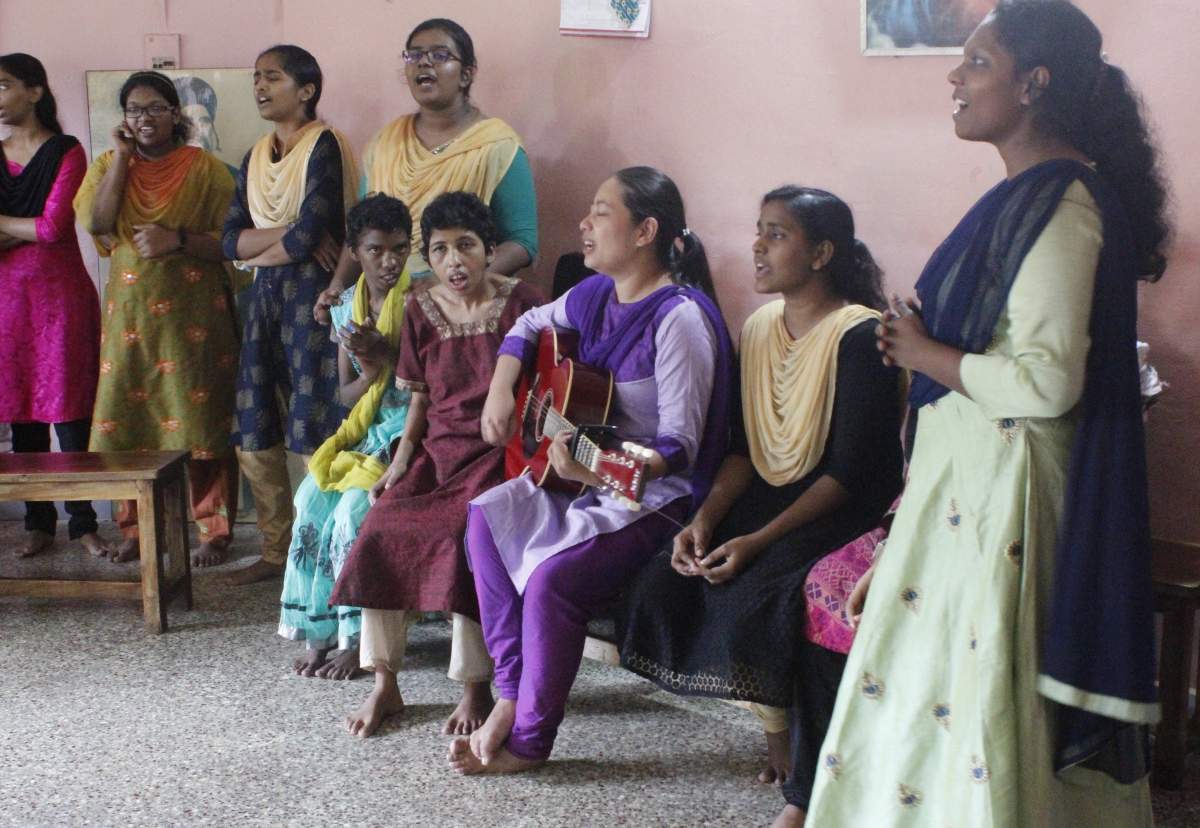 In India, this emphasis upon evangelism, example and influence is already taking place in the ministry of India Gospel Outreach (and other similar ministries) in the various training institutes founded and supported through IGO and through the graduates of these various schools now serving as pastors, evangelists, church planters and their spouses. This works out in practical ways:
IGO regards women and men as equally available to receive God's call to ministry and the spiritual gifts. Women are eligible to take the same courses and degree programs as men.
Pastors, evangelists and their wives engage in redeeming those who have suffered under the curse of sex-selection abortions. Many wives were trained at India Bible College and Seminary (IBC) or other IGO-related institutions.
Counseling courses at IBC prepare both women and men to help suffering women and girls.
Schools for children, run by IGO-supported men and women evangelists, teach both girls and boys the same subjects.
Graduates of IGO-related schools run homes or ministries for at-risk women and girls.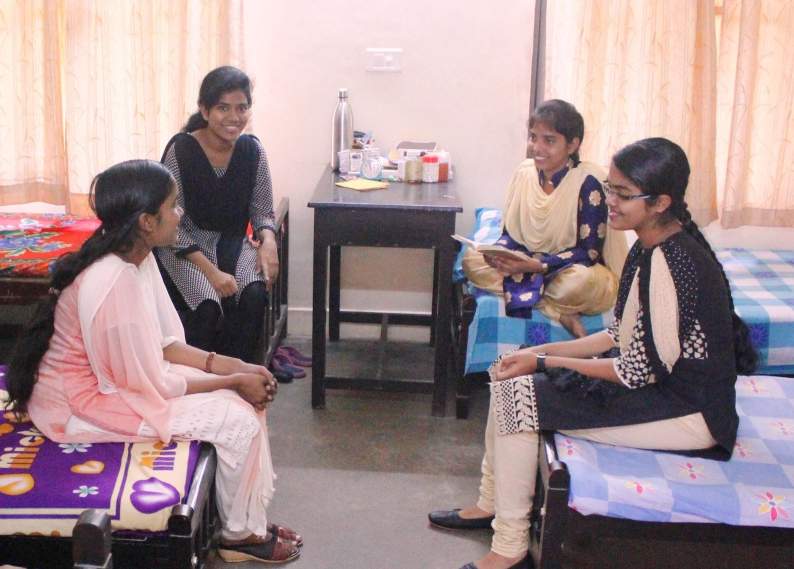 These practical actions take place in the larger community where everyone can see. Proclamation of the Good News takes place by women evangelists as well as men evangelists. The Holy Spirit is using this to change cultural values in the inner person. Legislation will work only when this transformation of the inner person has reached a critical mass in society.
This sex selection crisis in India is one reason why IGO emphasizes expansion of women's dorms at India Bible College and Seminary. It recognizes that God treats women and men equally. It recognizes that women evangelists are essential to the final success of the Great Commission in India. It recognizes that more trained women evangelists become an example to the larger community in need of spiritual transformation only Christ can bring.
Non-Christian women who have suffered abortions are sensing an environment among pastors, their wives and other believers where they can pour out their hearts and receive acceptance. May that trend continue and grow and come to involve men as well who recognize value in women.
Pray for great awakening in India and revival in all segments of India's Christian community.
Pray for redemption of India's suffering women and girls.
Pray for renewal of mind and transformed hearts that come to value women and girls and leads to changes in cultural practices.
Pray for continued and growing influence of IGO's training centers in preparing both men and women evangelists as catalysts for personal and societal transformation.
*For further information about the sex-selection crisis in India, see the following article: Thomas, Vivek P (2020), "Sex-Selective Abortions: The Prevalence in India and Its Ramifications on Sex Trafficking," The Compass: Vol. 1, Iss. 7, Article 4. Online