Syam's Story
Praise God for committed and resilient students of India Bible College and Seminary who have continued preparing for their callings to ministry during the COVID crisis.
Since March 2020, regular classes at India Bible College and Seminary have been suspended due to the COVID pandemic. The students were sent home after the government required the dormitories be used as a COVID Care Center.
This has not kept the school from holding online classes or most IBC students from continuing their studies with smart devices. Some students have faced unique problems in tuning into their classes, but they have found unique solutions.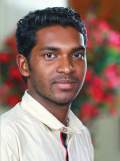 Syam Pradeep, a third-year Bachelor of Divinity student at IBC, comes from a remote village in Idukki district in Kerala where network connections are unstable. In his area, he found the only reliable internet signal high in a tree right on the premises of his own house. With a little ingenuity, Syam built a tree house.
Since the COVID crisis struck, Syam has climbed the tree house every morning with his laptop to access live lecture sessions that span up to three hours.
Internet and cellular signals are luxuries in places as remote as Idukki district. God has provided for him what many others around him lack. Many other students like him have moved to relatives' houses, set up temporary sheds, and go to bizarre lengths to get internet connections.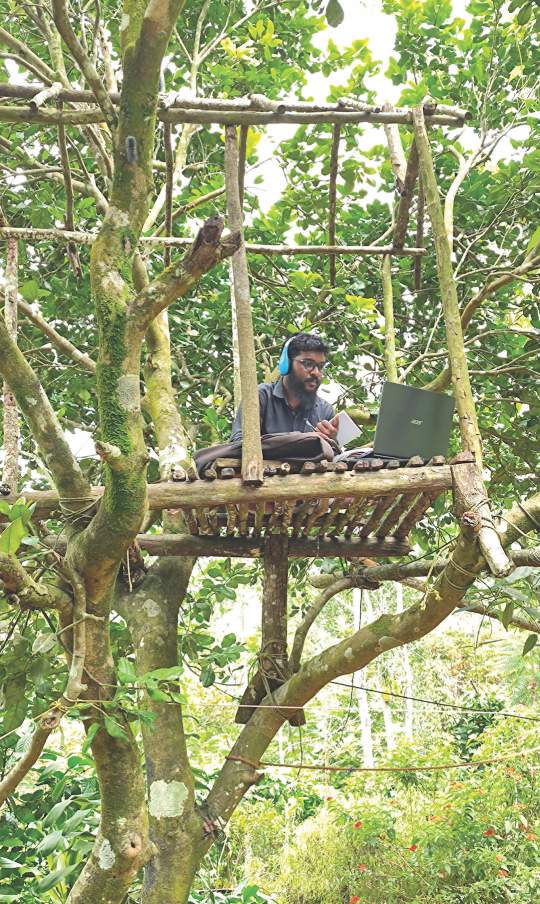 India Bible College and Seminary conducts two class sessions a day, starting at 8:30am. Syam says, "Attending the [online] afternoon sessions are difficult due to the scorching heat. Besides, if it is raining, I can't climb the tree. However, I find one way or the other to always attend classes without fail."
God has enabled Syam Pradeep to take online classes because an IGO friend in America helped to provide him his laptop, something he could not afford. This special gift will become a vital tool in other ways after he graduates next year. Other students continue to need computers to resume their studies but lack personal resources.
Syam's remarkable story was even reported in a national secular newspaper in India with the headline, "No network, theology student builds a tree house."
Syam Pradeep represents many other students at IBC and other IGO training institutes who look beyond the COVID crisis to the day of harvest. COVID has opened more hearts to the gospel than ever before in India's long history. They will not stop getting ready whatever circumstances throw at them.
Pray that God will enable all IBC students to enlarge the visions God has given them, and equip them to continue their studies in anticipation of the coming harvest, whatever the enemy throws at them.