Transitions—An Update From Evangelist Rodha Lama in Nepal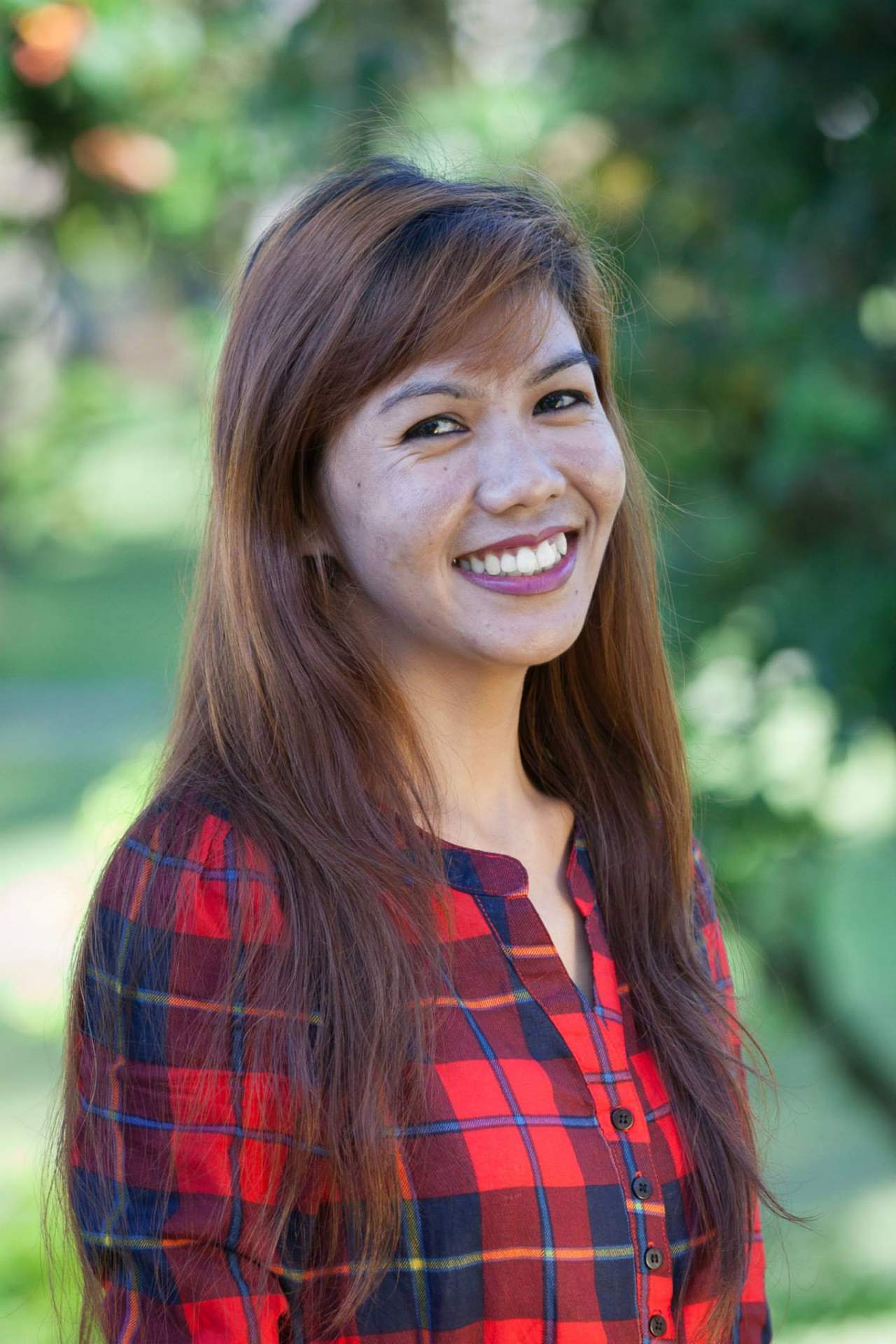 Praise God for His love and grace so great that it reaches to the remotest and most forgotten peoples of the world.
"You shall be my witnesses...even to the remotest part of the earth," Jesus said. There can't be many people groups more remote and forgotten than the Dolpo Tibetans of northern Nepal. Nobody knows how many there are, but estimates run from 5,000 to 18,000.
Perched high in the Himalayas, right next to Tibet at altitudes of 13,000-19,000 feet, these hardy mountain dwellers can be reached only by days of travel by yak caravan over trails so narrow and treacherous it is common for travelers to slip on rocky slopes and fall to their deaths thousands of feet below.
For many centuries, these remote people have remained so isolated from Nepalese society and the world they conducted trade only with neighboring Tibet. Then the Chinese government cut them off, threatening their livelihoods. They had no option but to look outward to their Nepalese fellow citizens of whom they knew nothing. They spoke only Tibetan, not Nepalese, the official language. They followed their own religion, a form of Tibetan Buddhism known as Bon.
The Dolpo Tibetans were completely illiterate. No schools existed in the area until 1994. Slowly, the people are beginning to learn about the outside world, but great barriers to understanding still remain. In all of this, God had not forgotten the Dolpo Tibetans...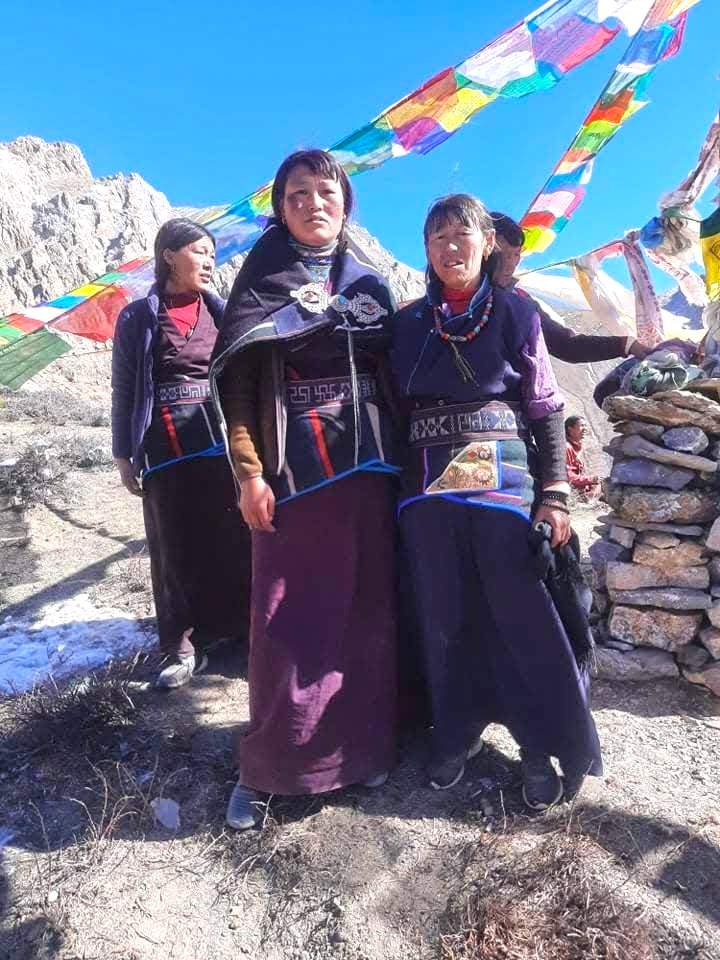 Enter Rodha Lama from Kathmandu, Nepal, the capital city. God placed a call on Rodha Lama to reach these remote people with the Good News. The Dolpo Tibetan call brought Rodha to India Bible College and Seminary to prepare for ministry. She graduated in 2008 and returned for a time to Kathmandu where she met and married her husband, Phendey Gurung, who knows Tibetan ways well and shares Rodha's call to reach the remote Tibetans in Nepal.
In 2016, this husband-wife team made their first trek by yak caravan to the Dolpo Tibetan village of Dho Tarap, at 13,400 feet, the highest altitude human settlement in the world. For the next couple of years, God helped them to establish solid relationships with the people of the village and eventually share the gospel with them.
Over that time, they ministered to widows, street kids, orphans and youths abandoned by their families and ignored by society. They became acquainted with province leaders. When a hard winter destroyed many of their yaks on which they depend for their livelihoods, they, with the aid of IGO friends, helped to restore their herds.
Rodha and Phendey also got to know a number of monks and nuns, some of whom showed an interest in the gospel. Two monks and a lay religious leader committed their hearts to Christ. People who know these cultures say the conversion of a single monk is worth at least 20,000 conversions because of the influence and leadership potential they offer to the larger community where spiritual things are first priority.
With discipleship from Phendey, these former monks now provide leadership to a growing group of seekers and new believers. Their training as monks enables them to concentrate on Bible study and quickly memorize whole books of the Bible in ways unknown in western society. These former monks are already learning to teach others from the Bible.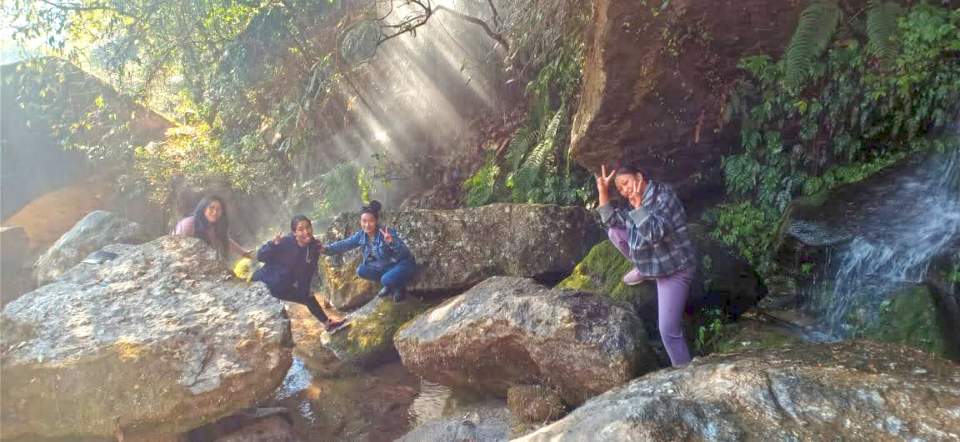 The birth of a daughter, Yeshe (now about 4 years old), brought a change of strategy to the couple. Because of the dangers and isolation of Dho Tarap and absence of good schooling and medical services for their daughter, they now make their base in Kathmandu. But this has not stopped their connections with Dho Tarap's people. In some ways, it has deepened them.
Phendey continues to trek up there during the warmer seasons (in Dho Tarap, "warmer" is a relative term) to continue to disciple the converted monks, aid the growing fellowship and relate to local leaders and the larger community. He is an expert at bicycle repair which helps him "connect" with young men and boys who increasingly buy these newfangled gadgets from the outside world.
Because of the changing political and social climate in Dho Tarap, a growing number of Dolpo Tibetan young people come to Kathmandu to further their educations and find jobs. They quickly discover they must learn to speak Nepalese and English if they hope to succeed. Some of the young women get married and remain in Kathmandu where learning Nepalese is a "must"
for survival.
Rodha meets this need by providing much-valued classes in Nepalese and English. She has a gift of hospitality and opens her home to provide food, music and recreation. In performing these much-desired services, Rodha has made this the perfect opportunity to share the gospel with her students. She finds they are very open to hearing about Jesus Christ. Many have started to come to their home church to practice their Nepalese and hear more Bible teaching.
The COVID lockdowns have been difficult for Nepalese, too, but the lockdowns have also served to deepen trust and understanding among Rodha, Phendey and the Dolpo Tibetans in Kathmandu as well as in Dho Tarap. This sets the stage for developing trust with their Heavenly Father as they share the issues that concern them about the deep changes coming to their people.
Rodha Lama and Phendey Gurung's ministry comes at a crucial time of transition for the Dolpo Tibetans of Nepal. For centuries, they have regarded themselves as independent nomads, yak herders with a rural mentality, subject to no one. Events beyond their control have forced them to connect with their government and the larger outside world benefitting them in some ways but also deeply challenging their sense of identity as individuals and as a people.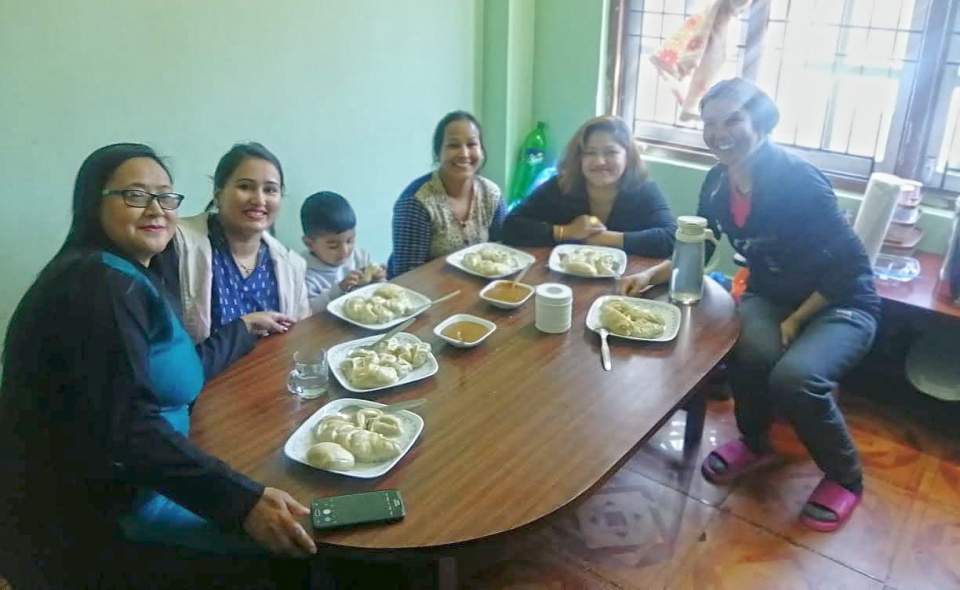 The Good News brings the message of a God who loved them long before there was a Dolpo Tibetan community, long before Nepal existed or even before the world itself came into being. Their deeper identity lies in Jesus Christ in whom there is no Tibetan, no Nepalese, no East or West. Jesus Christ has an eternal plan and identity for each person and gave His life that they might find and realize all they were meant to be.
Pray for the ministry of Evangelists Rodha and Phendey to the Dolpo Tibetans in Dho Tarap and Kathmandu—the discipleship of former monks, the language learning, relationships with people as they re-define their identity in a new and baffling world.
Pray for the good health and schooling of their daughter, Yeshe.
Pray that God will supply all their needs.
Pray that the Spirit of God will bring gospel awakening to the whole Dolpo Tibetan community.