What Acts 12 Tells Us About the Manipur Persecution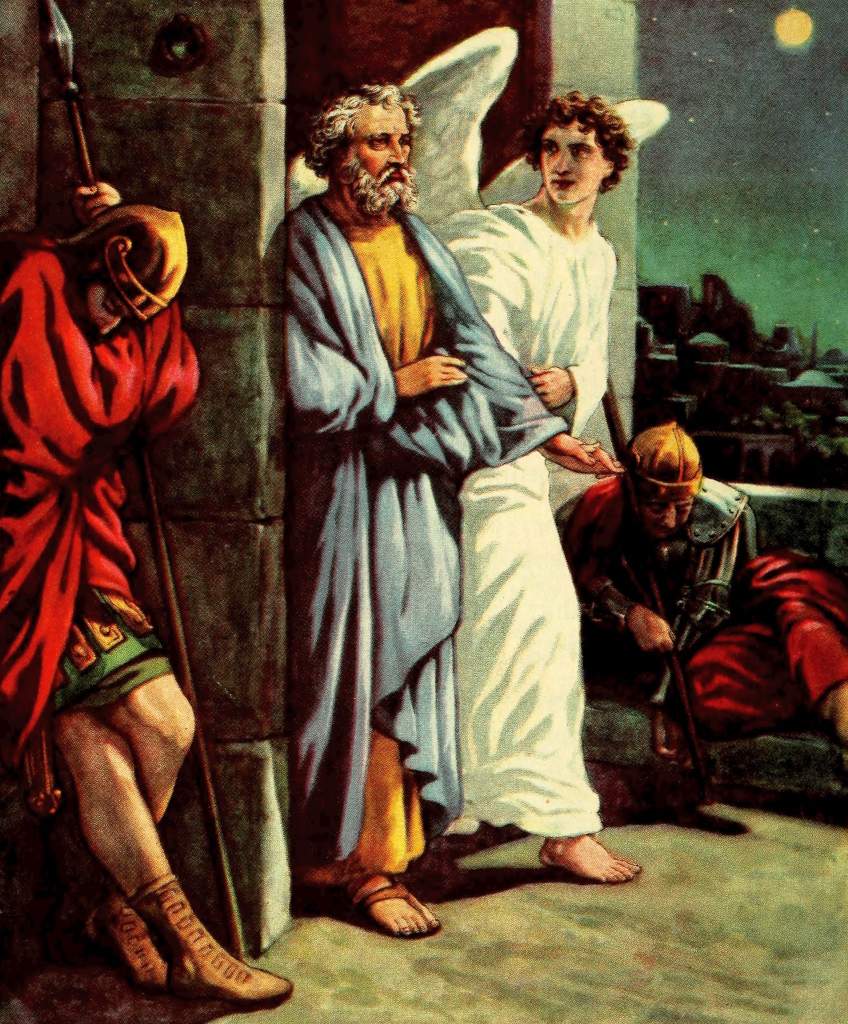 Praise God for the relevance and reliability of His Word for the times in which we live.
For the last few months, a very complex situation has developed in the northeast Indian state of Manipur that presently involves widespread persecution of Christians.
IGO has church planters in Manipur (graduates from IGO training centers) and also supports a Christian home for children. In recent years, the impact of these church planters has been growing, but recent events have presented a grave crisis. First, some basic information about Manipur for those who lack knowledge of this state.
Manipur is located in northeast India and borders Burma, and also Indian states of Nagaland, Mizoram and Assam. Manipur (pop. 3.5 million) has long been a highly troubled region for complicated reasons. In spite of its tiny population, at least 191 different ethnic groups have been identified. The two main groupings are the majority Meitei group (about 53% of the population) and tribal groups of Naga, Kuki, and Chin peoples (about 40% of the population).
These two main groups have long had conflicting political and economic agendas and longstanding racial hatred of one another at least as far back as independence in 1947, if not earlier. Mistrust is high on both sides. The region is always in a volatile state, and it takes but a tiny spark to kindle a conflagration. Conflagrations happen all too frequently in Manipur.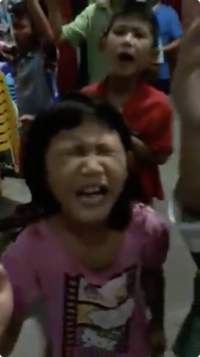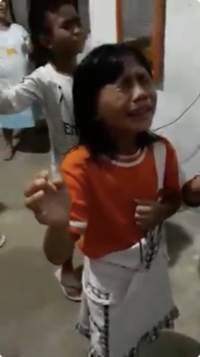 The Meitei people have been mostly Hindu for more than 300 years (about 46% of the population). In the 20th century, most members of these tribal groupings became Christians (about 34% of the population).
Very few Meitei have become Christian or even consider the Christian faith because they associate the Christian faith with their hated tribal enemies. Because they have majority power in the state government, it is very easy for the Meitei to scapegoat Christians for anything that doesn't go their way, or for their own moral failings.
Unfortunately, many tribal Christians do not always approach Meitei people with love in their hearts because of ethnic animosities and conflicting political and ethnic agendas that go back centuries. Operation World reports there is nominalism in many churches, which complicates matters even more.
The enemy is using all of this confusion to hinder the work of Christ in Manipur and keep Satan in control so he can continue to steal, kill and destroy at will. In the most recent ethnic conflict, which broke out in early May, Meitei Hindu militants have attacked and burned hundreds of villages, hundreds of churches, many thousands of Christian homes, and killed more than 100 Christians. At one point in June, 249 churches were destroyed during a 36-hour rampage. The few Meitei people who have become Christians are also targeted for attacks.
These attacks seem to be well-planned. Tens of thousands of tribal Christians have been rendered homeless or had to flee for their lives. Their economic situation is precarious at best, with many unable to buy food at inflated prices, secure medicine and other supplies, and with their jobs in peril.
They have been cut off from internet services to isolate them. IGO has been able to make only occasional contact with workers and Christians.
No one feels safe. People refuse to go back to their homes for fear they will be killed. It seems like an orchestrated attempt at ethnic cleansing. Involved in this is also an attempt to force Christians to lose hope, forsake their faith and become Hindus. At present, none of this shows any sign of ending soon.
What is the government doing to quell the violence in Manipur? Essentially nothing. Prime Minister Modi is silent. Yet he enjoys a 77% approval rate in the country as a whole. Recently, right in the middle of the Manipur crisis, he received red carpet treatment in the U.S., though he has been blacklisted in the past for his disregard for human rights, especially of Christians and Muslims.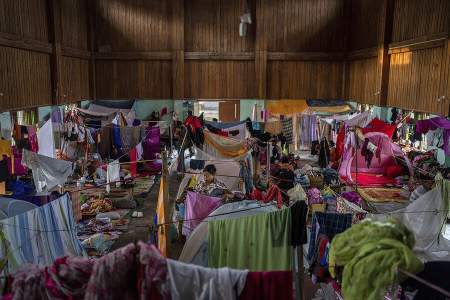 Inaction and silence in the face of blatant persecution are indicative of approval by powerful religious radicals and corrupt politicians who hate Christians; and of the current radical government that strongly opposes Christians. These people appear completely invulnerable, unstoppable accountable to no one.
All of this is reminiscent of what we read in Acts 12, when King Herod Agrippa targeted the early Christian church for persecution which won him the heavy favor of the powerful and wealthy (and corrupt) Jewish religious elite. During that persecution, James, the apostle and brother of John, was one of those killed by the sword, and Peter was imprisoned (though later escaping prison through the help of an angel). It was a dark, perilous time.
Frustrated by Peter's escape, yet still enjoying general favor, Herod Agrippa went to Tyre and Sidon. Peter's angelic rescue from prison taught him nothing about God. In Tyre and Sidon, still full of himself, he made a charismatic speech before an adoring crowd, dressed (according to the Jewish historian, Josephus) in a dazzling bright silver robe. The people went wild at his appearance and his glowing words, claiming, "This is the voice of a god and not of a man!"
Herod Agrippa, at the peak of his power, and absolutely sure of himself, did not try to deny it.
Luke tells us he was seized with terrible pains in his stomach, stricken by an angel for accepting glory that belonged to God alone. Both Luke and Josephus tell us he died in absolute agony, his vital organs eaten by worms.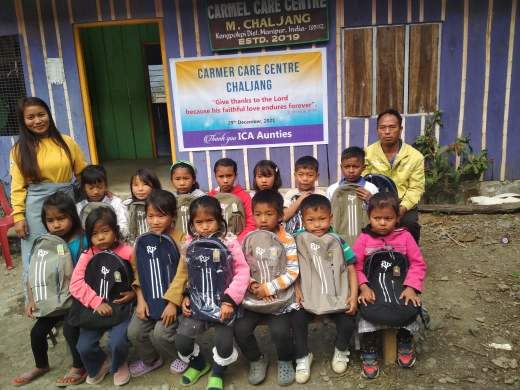 The persecution failed to accomplish its intended purpose to destroy the church. "But the word of the Lord continued to grow and to be multiplied," Luke tells us in Acts 12:24.
In 70 AD, the corrupt religious establishment and the lavish temple itself, once praised even by Jesus' disciples for its unusual splendor (Mark 13:1; Luke 21:5), were destroyed by Roman armies, never to rise again. With deep sorrow, Jesus prophesied these events in the first three gospels. God gets no joy at the destruction of the godless, but He does not tolerate it forever.
Moral of the story: it does not pay to war against God and His people. In a way similar to what happened to Pharaoh and the Egyptian hosts who enslaved the Israelites, God hardened their hearts to trap and destroy them. For a time, Herod Agrippa and the religionists seemed to win the day, but in the end, they lost it all because they foolishly thought they could fight God and win.
This account, given by Luke, is not just a story from the ancient past, but a template for what God can accomplish at any time—including in Manipur. God is the same yesterday, today and forever. It should encourage His people during dark days who appear to stand helpless before an unstoppable foe, and act as a warning to anti-Christ people, too blind to see that their apparent advantage is actually a trap set by God Himself for their destruction— unless they repent.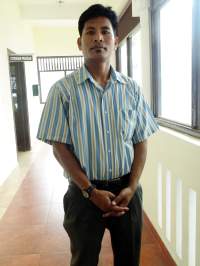 Pray that God will meet all the physical, emotional and spiritual needs of believers who have lost family members and friends, churches, homes, businesses, job security, the ability to get normal, everyday supplies.
Pray for IGO workers in Manipur, especially for Evangelist Ratan Singh (IBC graduate, 2007) and others who work in Manipur, for God's protection, and that He will use them to help and encourage believers and help unbelievers see the truth of the gospel.
Pray that what the enemy means for evil, the Lord will use for good.
Pray that all of this will purify and strengthen God's church in Manipur, leading to renewal and revival among Manipur's Christians.
Pray that Manipur's true believers in Jesus Christ—men, women and children—will stand with holy boldness and faith to become peacemakers.
Pray for revival, reformation and renaissance in all areas of Manipur's society.
Pray for a resolution to the roots of strongholds that have long separated Meitei and tribal peoples.
Pray for the day when Meitei and tribal peoples will meet in fellowship with one another like the Jews and Gentiles in Antioch (Acts 12—see Just One Minute).