Women Prepare for Ministry at IGO's Training Centers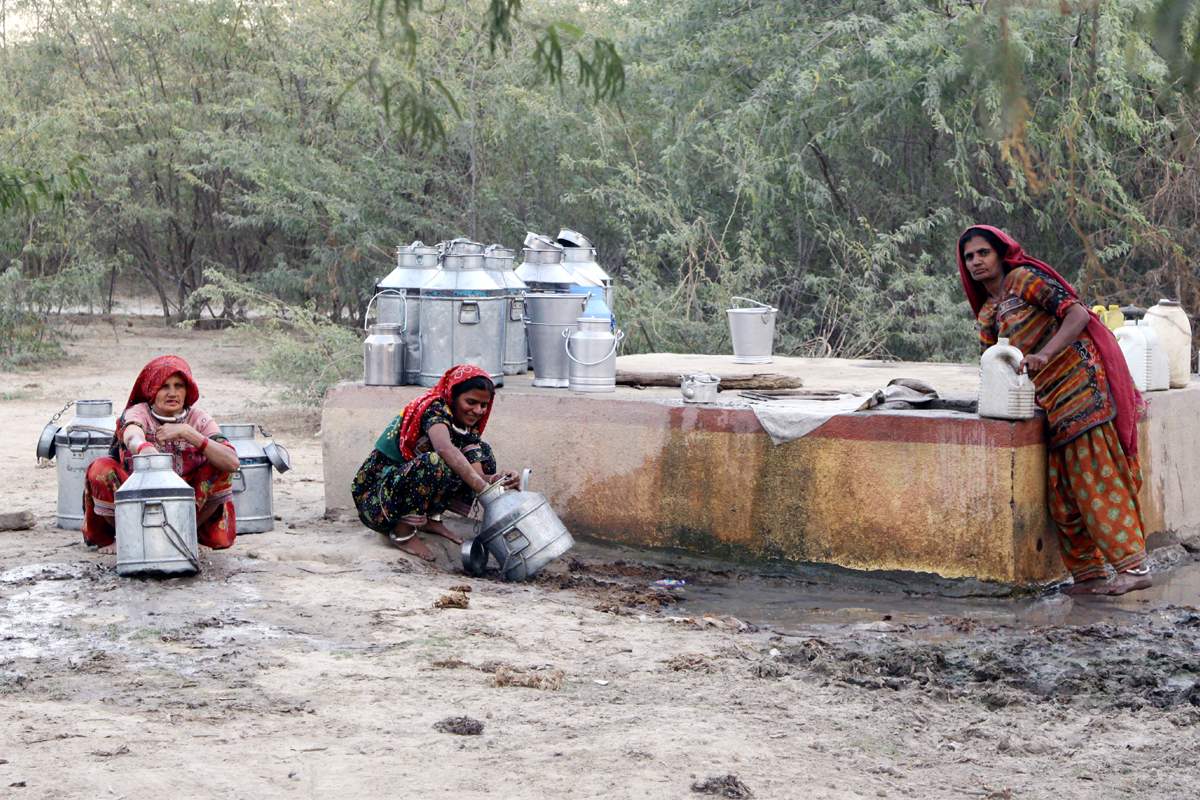 Praise God for the gifts He gives to Indian women to accomplish His purposes in taking the Good News to every segment of Indian society.
Traditionally, India's women and girls suffer discrimination. Statistically and culturally, a girl suffers great disadvantages in India. According to
a study by Reuters, India is the fourth most dangerous country to raise a girl, with 12 million girls aborted in 30 years.
North America has 1,029 women for every 1,000 men, but in India, there are only 927 women for every 1,000 men (Census of 2011). This happens in spite of women's natural tendency to live longer than men.
From birth, girls are raised as the inferior sex and taught to accept it. Male children are celebrated, but female children are not. If girls aren't aborted first, they grow up, given less food and less healthcare, running higher risks of malnutrition, disease, disability and retarded growth.
Almost 80% of girls drop out of school before the 5th grade. Even higher education among women does not keep Indian women from undervaluing their own daughters.
These basic facts make it even more remarkable that Indian women come to Jesus Christ and overcome these powerful cultural stigmas to prepare themselves for various ministries alongside men.
Growing numbers of women are enrolling at India Bible College and Seminary and other IGO training centers. All programs are open to women as well as men, and they are taking advantage of their opportunities and doing as well as the men.
We introduce a few of them to you…
Farida Z. is the youngest of five children born and brought up in a Muslim family in the state of Madhya Pradesh. Her family suffered many problems related to her father's refusal to care for her, her mother and siblings because of acute alcoholism. Her mother was forced to take on the role of her husband, which was impossible in an Indian context.
The family became so discouraged at the lack of response from their surrounding culture and of Allah to their problems that Farida's mother and sister attempted suicide when Farida was about 12 years old.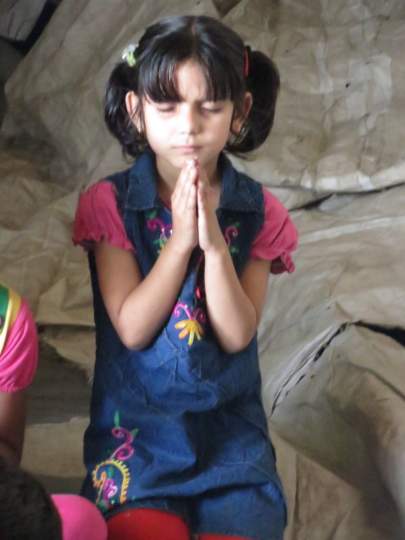 A Christian pastor discovered the plight of Farida's family and came to counsel her mother. Farida listened in to the conversation, and she began to read a Bible the pastor gave them. Through reading the Bible, she discovered a loving and merciful God she had never dreamed possible. Both she and her mother committed their lives to Jesus Christ. Their testimonies later brought a brother and sister to Jesus Christ as well.
One day, as Farida read the scriptures and prayed, God spoke to her powerfully, that He would soon use her as His instrument to save many souls among her own Muslim people. Later, a prophetic word from someone she did not know confirmed this would take place.
Her personal word from the Holy Spirit, and this confirming word of prophecy helped her to focus her prayer life and develop a vision for the lost, but ten years passed before God opened the doors for her to come to India Bible College and Seminary. Today, she is working on her Bachelor of Theology degree program to help her develop her ministry to Muslims in the state of Madhya Pradesh.
Like Farida Z., Gauri Dutta grew up as the youngest child in her family, but she grew up as a Hindu in the state of Odisha. Early in her childhood, her mother and older sister committed their lives to Jesus Christ, and Gauri sometimes went to church with them. The rest of her family remains Hindu to this day.
Gauri was artistically inclined and strongly committed to Indian classical dancing which has deep roots in Hindu religious texts. To follow Jesus Christ would mean to give it all up. To her, it made no sense to give up something for which she had received highest praise and devoted her life from childhood in much preparation. She envisioned this as her life work.
At the same time, she was much disturbed about many things in her personal life and overwhelmed by instability and evil in the world around her. She saw no hope in her life and wanted someone to settle her down, to give her peace, but she did not know where to turn.
At last, she received help from an unexpected source: a small girl. This tiny girl knew her Bible, and inspired by the Holy Spirit, this little girl told Gauri to read Psalm 118:8-9. There, Gauri read,
"It is better to take refuge in the Lord than to trust in man. It is better to take refuge in the Lord than to trust in princes."
As soon as she read those words, the Holy Spirit opened her eyes to her alienation from God, and the futility of everything else in which she had staked her life. That day, she committed her life to Jesus Christ.
Soon after that, a Christian student she knew told her about India Bible College and Seminary, a place of which she was unaware. She had no previous intention of attending a Bible school, but she felt compelled to apply for admission and to go there if admitted. To her shock, she was accepted, and when she arrived on campus, tears rolled down her cheeks when she realized she was exactly where God wanted her and where she needed to be at this time.
Today, she senses God guiding her studies and moving her toward a ministry with children. It was from a child she learned to take refuge in the wisdom of God rather than her own understanding.
Shruti Kaul grew up in Madhya Pradesh. When she was born, her family was Hindu, but when she was only two years old, her entire family committed their lives to Jesus Christ. As a small child, Shruti often saw her mother pray to God, pouring out her whole heart, not in rituals like the Hindus. This daily experience and example of her mother molded her and drew her to Christ. From her mother, she learned to pray and experience His presence in her life. When she was 15, she committed her life to Christ.
After that she began to share the gospel with her teachers and friends. God gave her a vision to visit the sick in hospitals. While she conducted this ministry, she met a girl who suffered from swelling in her body and from an ear problem. The girl could not open her eyes, and doctors did not know what to do for her. Shruti prayed for her and shared the Good News. The girl committed her life to Christ that day.
That night, while Shruti slept, she received a vision that God had completely healed that girl. When she reached the hospital the next morning, she immediately went to the girl's room and discovered that the girl was completely healed, even as she saw in her vision.
From that day, Shruti realized that God was calling her to study the Word of God, to prepare her for a deeper work of ministry in hospitals. Through her pastor, she discovered India Bible College and Seminary and is now grounding herself in the Word to prepare for a deeper ministry to those in need.
Blessy Samuel was born into a Christian family in Kerala. In fact, her father and mother are both deeply involved in gospel ministry. When she was born, her father received a vision that she, too, would become a servant of God. The passage that moved him was Jeremiah 1:5
"Before I formed you in the womb, I knew you, and before you came forth out of the womb, I sanctified you, and I ordained you a prophet unto the nations."
But Blessy would have none of it. She shut out the Word of God because she had other plans for her life, even after others confirmed the vision of her father. She was smart and wanted to become a millionaire. She wanted to become a woman who exerted political and economic power. So when she reached college age, she chose economics as her major and entered the university in Trivandrum.
Blessy put her trust in gaining the "right connections." In many ways, she seemed to be moving ahead toward her goal. But for some reason she could not fathom, she felt strangely lonely. And then at the most critical time, her friends abandoned her. She lost faith in everyone. She began to hate herself.
At this point, her father received a word from God that his daughter was in great trouble. He came to her, and she poured out her heart to him. Quietly, he shared with her those things she had heard her whole life and disregarded.
She not only came to truly know her father for the first time, but she discovered the love of Jesus who lay down His life for her. No one could separate her from the love of God which is in Christ Jesus (Romans 8:38). Such a friend, she concluded, was one worth giving herself to.
At last, she submitted herself to God's will, chosen for her before she was born. Her cousin, who studied at India Bible College and Seminary, recommended the school to her, and she is now preparing for the bachelor of theology degree and for a life as a missionary and Bible translator for unreached peoples who do not yet have the Word of God.
These are only a few of the many women who study at India Bible College and Seminary and IGO's other Bible institutes throughout India. They are all preparing for ministries among people and in places not easily reached by men.
Pray that God will raise up more of these women for His glory and for the spread of the gospel in India.
Pray for their studies, for their future ministries and for members of their families in their spiritual walk.
Pray for family members who have yet to commit their lives to Jesus Christ.
Pray that each one will have a sponsor to support her with regular prayer and finances to meet her needs.