He "Fought The Good Fight…Finished The Course…Kept The Faith"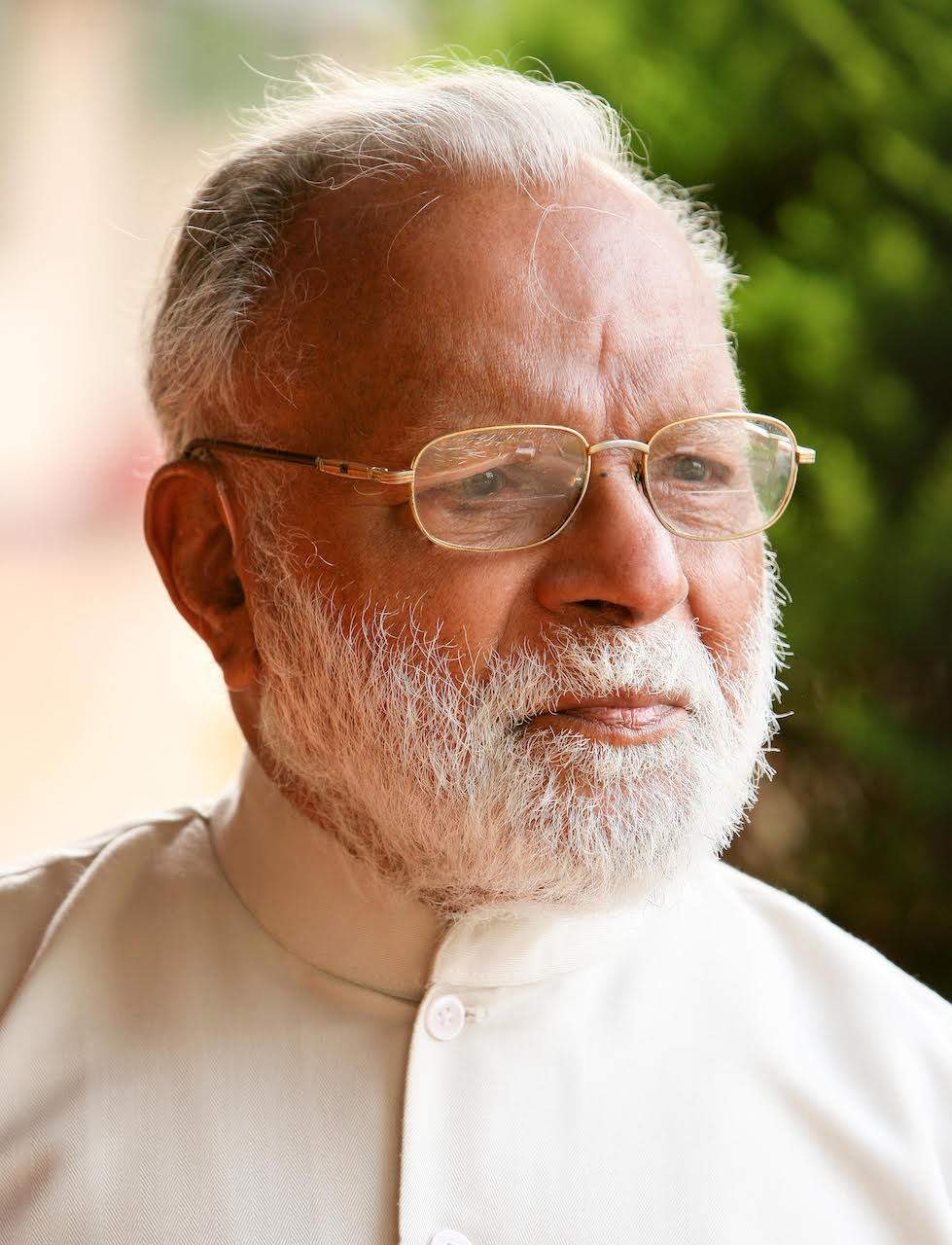 Praise God for the faithful and fruitful lives, ministry and legacy of Pastor Stephen and Mary Abraham.
On February 5, 2018, Pastor Stephen Abraham, father of IGO President Valson Abraham and long-time President of India Bible College and Seminary, entered into the presence of his Lord and Savior.
Family members who were with him at his passing said that just before he departed his earthly life, he showed clear signs of already seeing his new home in heaven with his Lord whom he served for more than 70 years. Thousands attended services to praise the way God worked through his life and ministry, some coming from the U.S. and other parts of the world.
His wife, Mary Abraham, preceded him on November 26, 2016. They were married 66 years and seven months.
This month, we remember this couple who, over almost 70 years, set the course for India Bible College, set a standard for future training institutes throughout India, made possible the birth and growth of India Gospel Outreach, raised a harvest force for India and beyond, and influenced many other likeminded ministries in countless ways.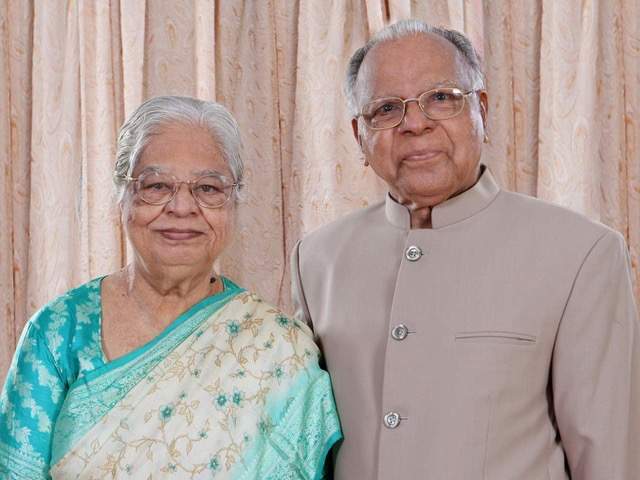 Over the decades, they attracted everyone's attention for what they accomplished, though they sought no one's attention. They excelled like few people excel, though to surpass others was never their aim.
Their marriage combined partnership in ministry with a relationship of genuine love, trust and respect for one another that embodied Paul's ideal for Christian marriage in Ephesians 5.
Stephen Abraham was born September 13, 1925, elder son of Pastor K.E. and Annamma Abraham, former school teachers who resigned their jobs to follow Christ, enter the ministry and live by faith. From his birth, his parents, pioneer missionaries to India's unreached peoples, set the vision and example that followed him for more than 92 years. When he was still young, his parents dedicated him to the Lord's service. He committed his life to Christ at 11.
After getting his B.A in Philosophy at the University of Kerala in 1949, and his B.D. in Theology and M.R.E. at Clarksville School of Theology in the U.S. in 1953 and 1954, he devoted the rest of his life to serving the Lord in many ways.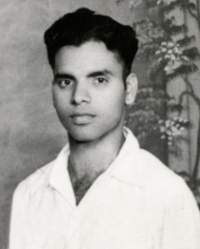 Even before he graduated from college, he demonstrated his leadership abilities by co-founding an Indian Christian youth organization that continues to this day. He was ordained as an evangelist in 1950, the same year of his marriage. He was ordained as a pastor in 1962.
His teaching ministry at India Bible College and Seminary began in 1956 as an instructor in Pauline and biblical theology and the history and geography of Israel. In 1970, he became principal (and later, President) of the school, and served continuously until 2013 when his health began to fail.
He developed a correspondence course on the life of Christ for non-Christians, served as Church State Secretary for Kerala, General Secretary, and chairman of different ministry-related committees including the Bible Society of India, Kerala Auxiliary on which he served as chairman for many years.
His wife, Mary Abraham, was born Mary Chacko, on September 2, 1925, eldest of six children of pioneer evangelists/church planters, Pastor P.T. Chacko and Annamma Chacko, who also left all to follow Christ and live by faith. In 1936, she and her family left Kerala for Andhra Pradesh where her father planted churches throughout the state. Quickly learning the Telugu language, she translated for her father on the streets beginning at age 11.
Mary Abraham was an outstanding student and teacher. In her secular work, she became known for excellence and efficiency. She received the Indian President's Award for Teachers and became inspectress of 106 high schools in Hyderabad and Secunderabad, in Andhra Pradesh.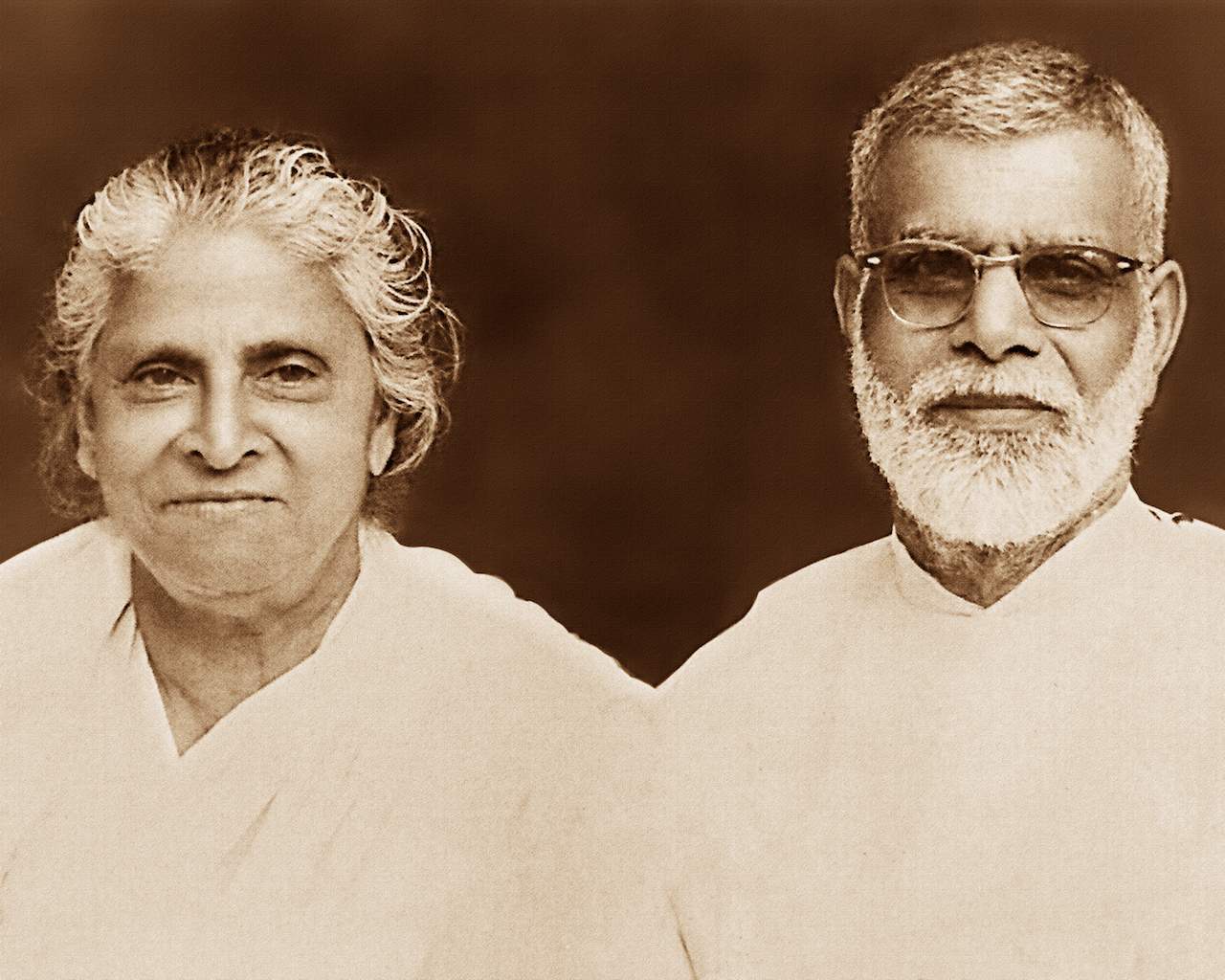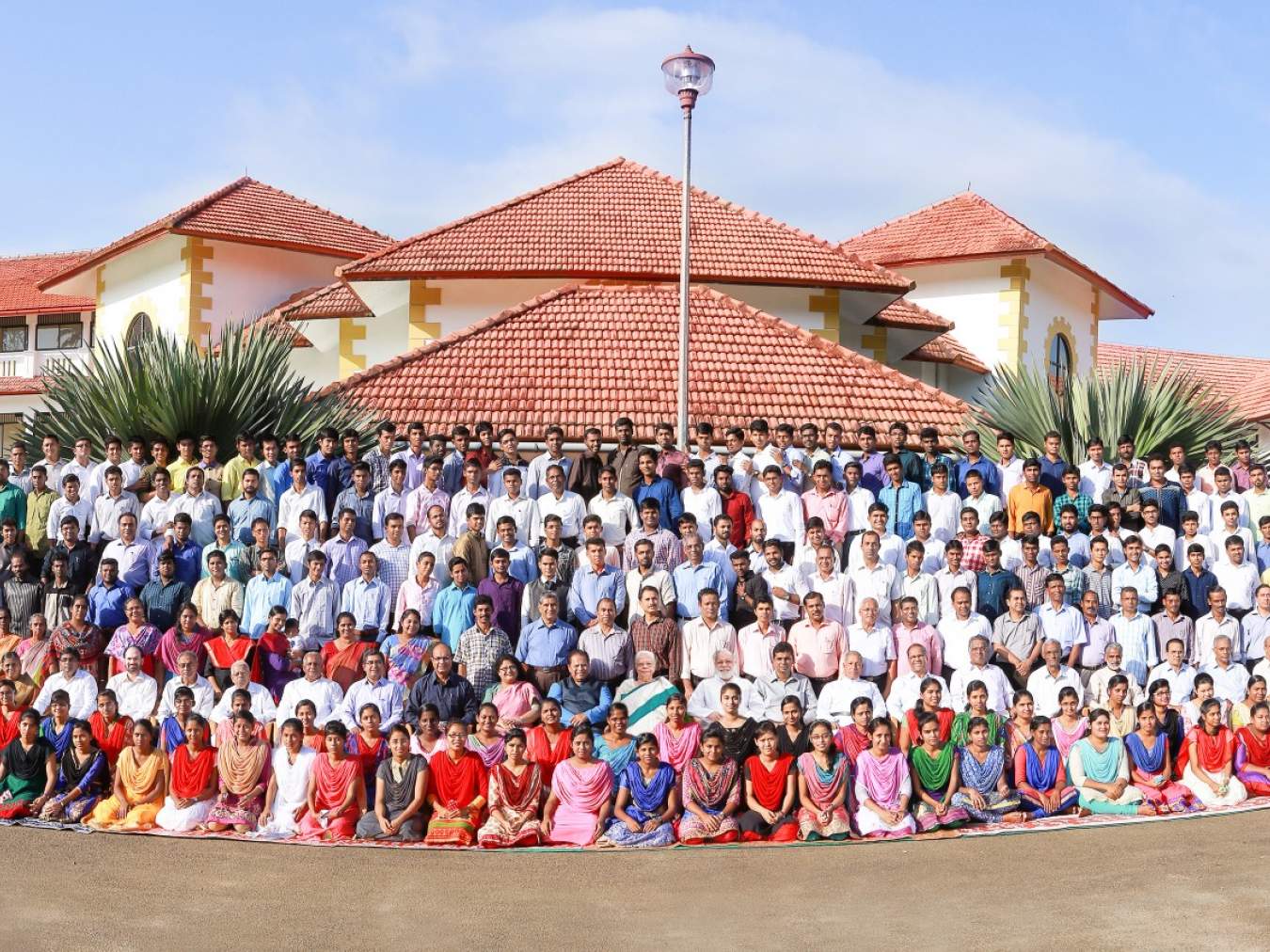 Mary Abraham and T. Stephen Abraham wed on April 27, 1950, beginning 66 loving years of marriage with four children: IGO President T. Valson Abraham, Annie Jacob, Starla Luke and Shirley Chacko. They raised them all to love and serve the Lord.
In 1980, Mary Abraham retired early from her secular post and returned to Kumbanad, Kerala, to partner and teach with her husband in ministry. She taught at Hebron Bible College—now India Bible College and Seminary—until 2010, shouldering many leadership duties. She became an exemplary Bible teacher, expounding scriptures with clarity.
These brief facts cannot convey the spirit in which they ministered together. From the beginning, they demonstrated their passion to humbly obey and serve God and make Christ known to all. To this end, they gave themselves first and foremost to training and helping people fulfill their calling, sacrificing of themselves to help those in hard situations. They gained their strength, not through grit and will power but by dependence upon God.
Like Enoch, Stephen and Mary Abraham walked with God. Like Moses, they were friends of God. Like David, they were man and woman after God's own heart. They did not try to fit into the categories of the culture. Everything they did had its roots in their daily prayer and devotional life. They were both diligent students of God's Word, developing sound doctrine which they applied to their personal lives, ministry and relationships with others.
In India, they were well known, both inside and outside the Christian community, among rich and poor, powerful and powerless. But they did not seek out the powerful or emulate them. Throughout their lives, they kept simple lifestyles, focusing their material and spiritual resources upon one task: to glorify God and advance His kingdom.
They did not seek the approval of others but the approval of God. Many times, this brought vicious slander and even physical attacks. But they responded with grace and dignity, not responding in kind, not denigrating those who hated them. In the end, even their enemies had to admit the humility of this couple and confess their admiration.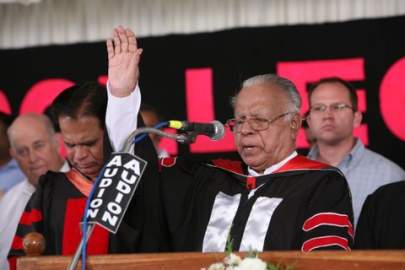 Basically quiet people, they communicated the Word of God with confidence, simplicity and authority to many kinds of people. Because they did not compromise the gospel to please the itching ears of men, God blessed their ministry with a growing church of godly men and women who are spreading the Good News throughout India and beyond. They attracted many people who inwardly groan for eternity because they conveyed eternity in their earthly lives.
Among India's future spiritual leaders, Stephen and Mary Abraham became known as "Daddy" or "Papa,"and "Mummy" for their love of students as their own children. Many saw them as their teachers. The Abrahams knew that effective spiritual leaders are not made simply through academic knowledge but through personal example. They were able to be that example because they learned to sit at the feet of the greatest Mentor of all, the Holy Spirit.
While they still lived, thousands of their students expressed gratitude for Stephen and Mary Abraham's love, guidance and mentoring. When India Bible College grew too large for them to mentor students by themselves, they set the example for younger instructors to do likewise.
During the ministry of Stephen and Mary Abraham at IBC, the Lord blessed them with much fruit. In the early days, the enrollment was only 35-40 students. When Stephen Abraham entered the presence of his Lord, the enrollment stood at almost 700 students. Over the years, they trained thousands of future Christian leaders with passion for Christ and the gospel like their own. Thousands of communities in India and beyond now have the gospel because of them.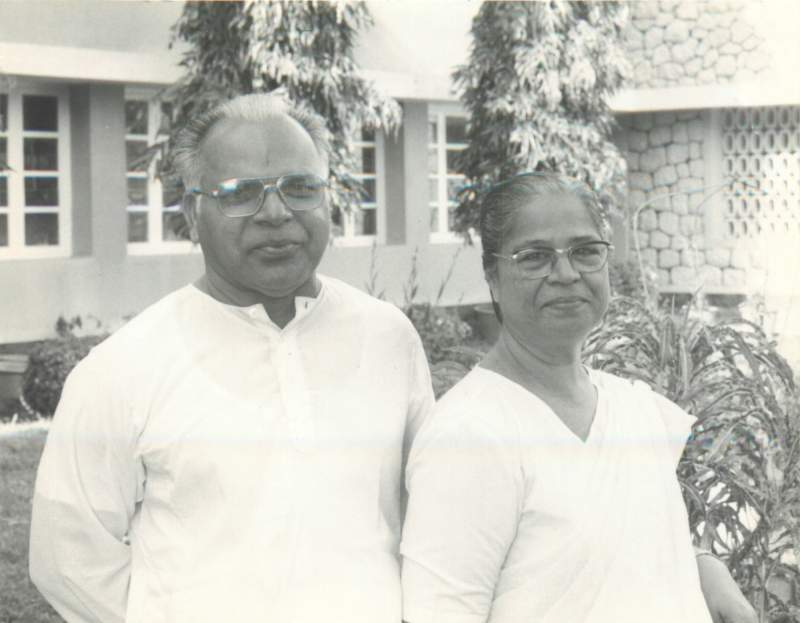 The influence of India Bible College and Seminary has grown in large measure because Stephen and Mary Abraham demonstrated in their own lives and ministry the truths which they taught for over 62 years. Their faithfulness to Christ set a tone and influenced succeeding generations of spiritual leaders and faculty members.
Their lives deeply influenced their son, IGO President Valson Abraham. IGO's statement of purpose, "to plant a dynamic church in each of India's ethnic groups and 28,000+ zip codes," has its roots in Stephen and Mary Abraham and their Christ-centered lives.
Over the years, Stephen and Mary Abraham won the love and respect of Christian leaders outside India. Here are what some of them have said:
"A man, no matter how old, desires a father...one who is older, wiser and steady like the hand on the shoulder that guides and encourages. That is what Stephen Abraham means to me."
"I think both Pastor Stephen Abraham and the Abraham of scripture must be very much alike."
"Greatness is measured by what one gives...by all biblical measurements, Pastor Stephen Abraham is a great man."
"Hundreds of times...God said He was the God of Abraham, Isaac and Jacob...rare are the times when I've seen the anointing passed on to the third generation, but Stephen and Mary Abraham have accomplished this task...what began as a generational blessing has reached national and even inter-national proportions."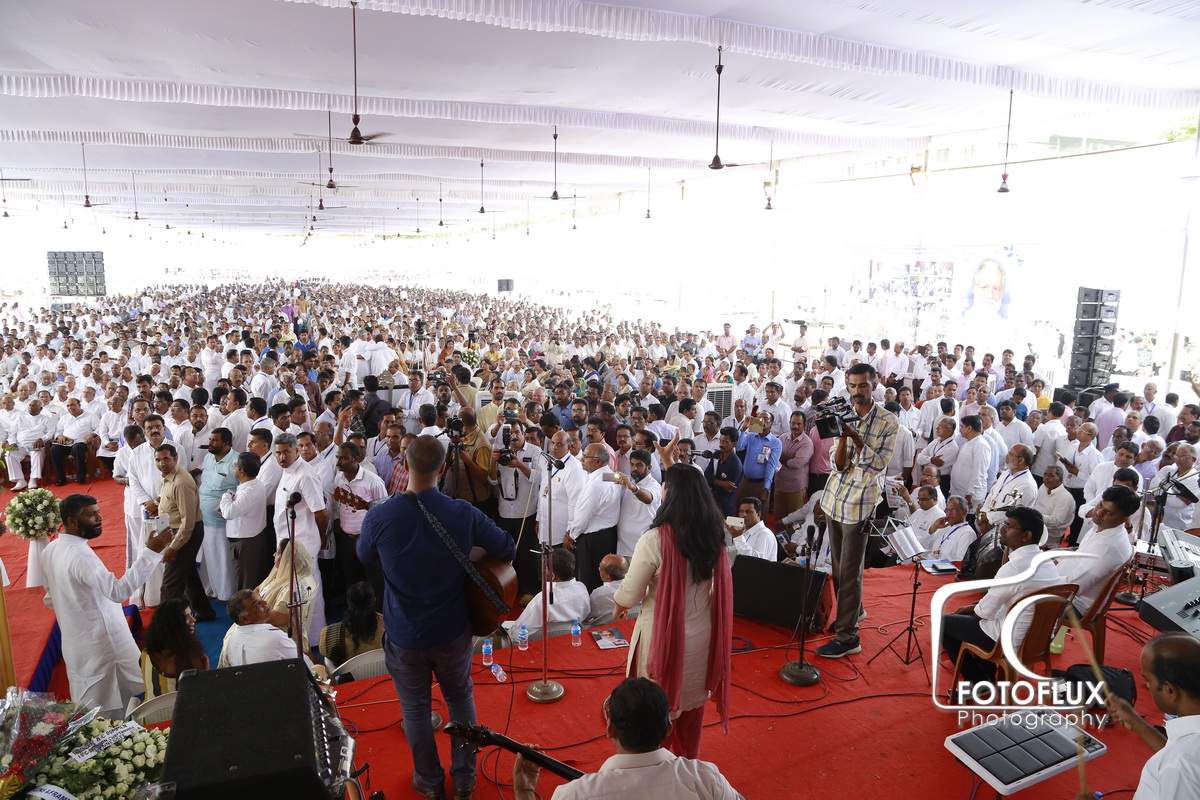 IGO President Valson Abraham and the other children of Pastor Stephen and Mary Abraham desire to offer friends an opportunity to thank God for the ministry of their parents. To that end, they have begun the Pastor T. Stephen & Mary Abraham Memorial Professorship and Scholarship Fund.
Fifty percent of the interest accrued from this fund will go for scholarships at India Bible College and Seminary for students who need financial assistance. Fifty percent will go toward the endowment of a faculty chair at India Bible College and Seminary. Both of these represent the lifelong dedication and ministry of my parents.
This endowment is a commitment to long-range planning for growth of the gospel in India for generations to come, to continue the legacy of Stephen and Mary Abraham.
Pray that India Bible College and Seminary and other IGO-related Bible training centers will continue to teach and practice those things taught and exemplified by Pastor Stephen and Mary Abraham.
Pray that these things will be multiplied until Christ returns.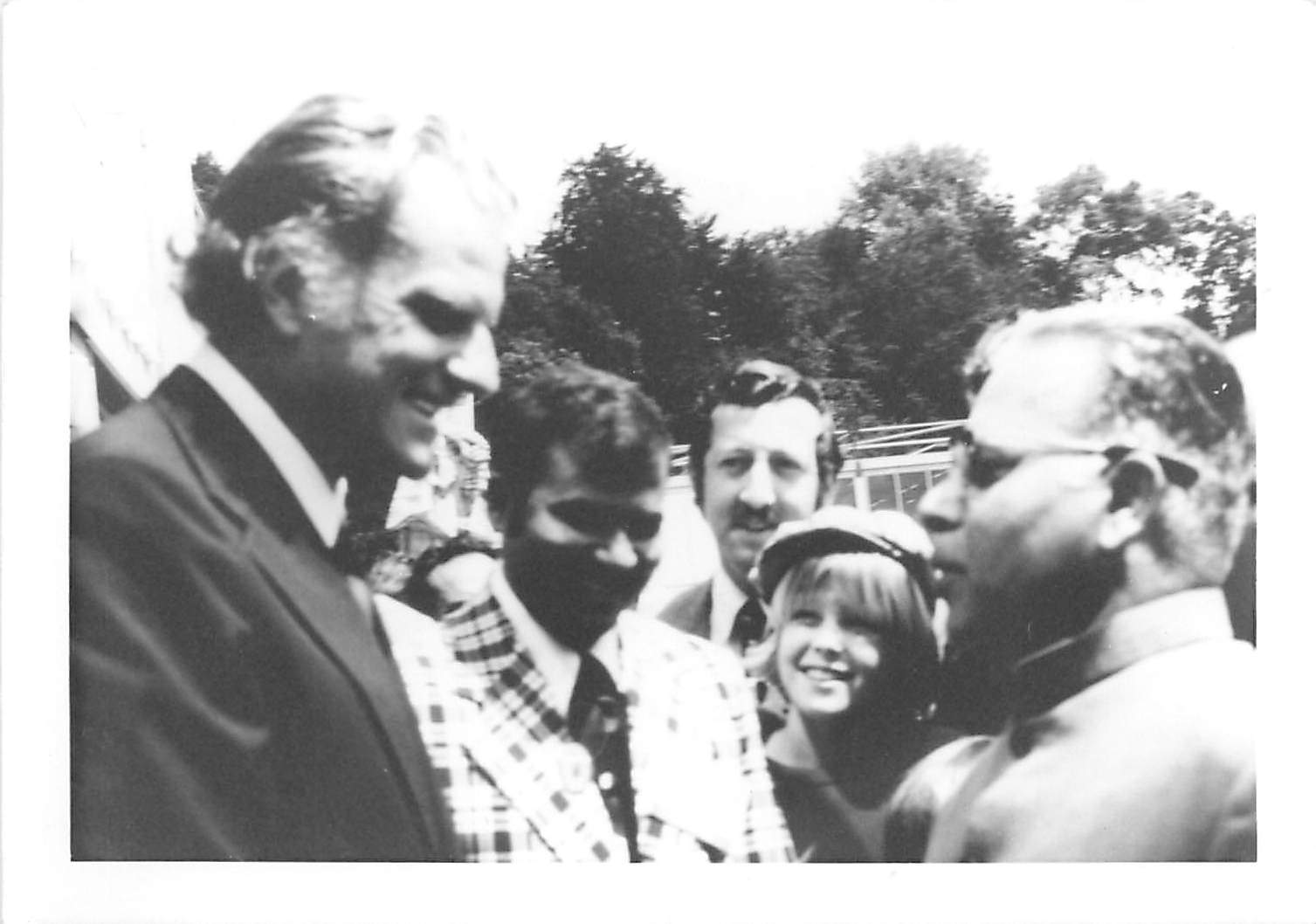 Valson Abraham's grandfather, the late Rev. K.E. Abraham, was part of a steering committee of church leaders that welcomed Billy Graham for his crusade in Kerala in 1956. Later, his grandfather visited Billy Graham at his home in Montreat, NC. They spent time together, and Billy Graham showed his grandfather photos taken of their meeting in Kerala. They exchanged books each of them had currently written and published. In 1974, my father was invited by the Billy Graham Association to the Lausanne Conference. This picture was taken at that time. Valson Abraham had the privilege of hearing Billy Graham three times--in Lubbock TX in 1975, the Urbana conference in December 1979, and Anaheim, CA, in 1985. His wife, Laly, served as a Malayalam translator at the Billy Graham Pasadena crusade in the Rose Bowl in late 2004.