Answered Prayer for the "Dairy Complex" Asha Kiran School
Thursday, December 5, 2019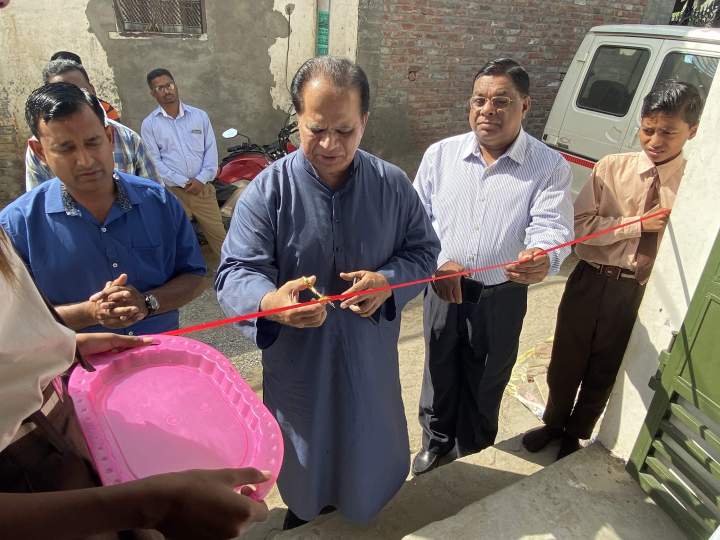 Praise God for transformed lives that come through a school for children of the Ludhiana slums, from a place called "the dairy complex" because it is surrounded by dairy cattle and buffalo on all four sides. What is happening there today is why Jesus came into the world, born in a manger, to identify with the lowest of the low.
Ludhiana is the second largest city in northwest India, in the state of Punjab. Over the past quarter century, new industries have sprung up, bringing a construction boom and making some people wealthy. At the same time, many people do not experience prosperity because they were born into the "wrong" class of people.
These people live on the margins of society and suffer deep spiritual and psychological problems. According to Hindu teaching, people born into these groups must suffer and work through the bad karma of previous lives. Only then can they hope to rise in future lives to something more than their present low state.
This means that generations of men, women and children are born, live and die in an environment marked by fatalism and despair. They must accept their squalid plight with no complaint.
We who are conditioned to Christian faith, in which everyone, regardless of class, can rise in life find it difficult to fathom, much less accept, such low regard for fellow human beings created in the image of God.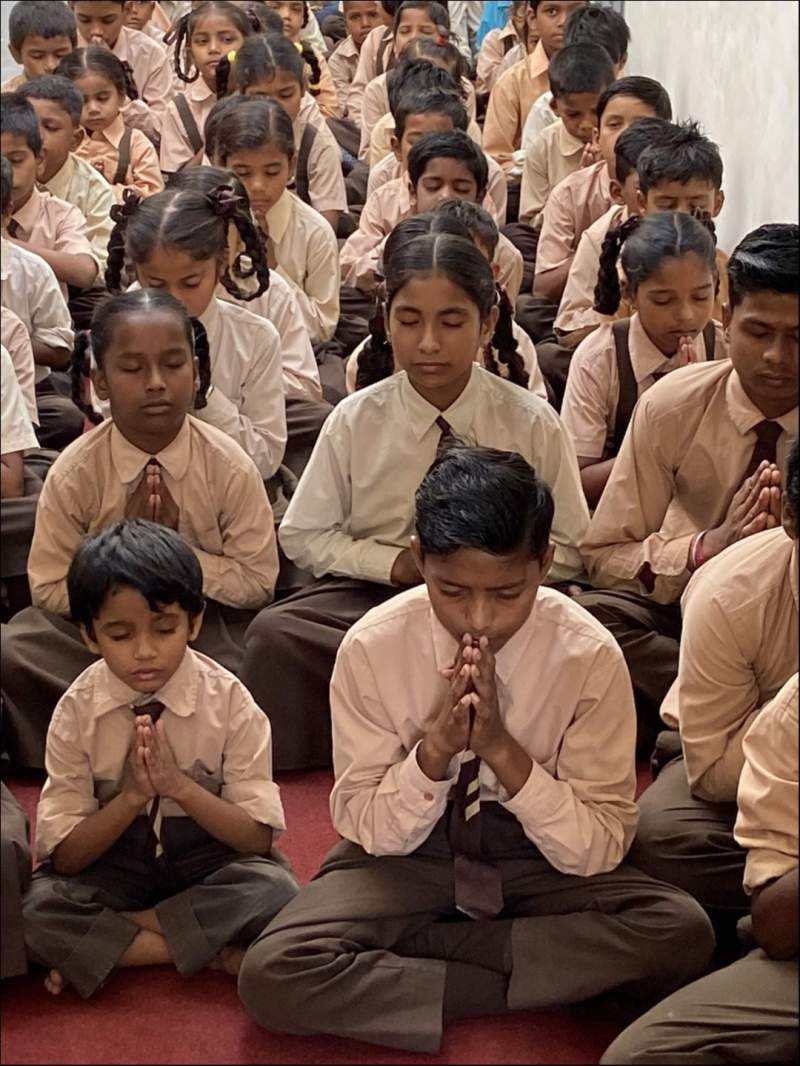 For the past 28 years, IGO evangelists have taken the gospel to these people of Ludhiana's slums. They have concentrated on reaching the children and their families. Children in the slums, as children everywhere, are especially open to the things of God.
These children live in conditions fit only for animals. They have little chance for even rudimentary education, just like their parents, grandparents and generations before them. They have little opportunity to work in occupations other than street sweepers, rickshaw drivers, sewer workers or even prostitution and sex workers. They see no way out.
Now, because of the burden and commitment that God has granted to a number of IGO evangelists and their wives, these children have the opportunity to learn up to the fourth or fifth grade level. For over 28 years, these evangelists have opened schools that have impacted nearly 100 of the 350 major slums in the Ludhiana slum areas. These schools are known as Asha Kiran schools, or Schools of Hope.
One of the early schools to get started was one known as the "dairy complex school" because of its location in the upper floor of a large dairy barn where cows and buffalo are kept (yes, Indian buffalo provide excellent milk and milk products).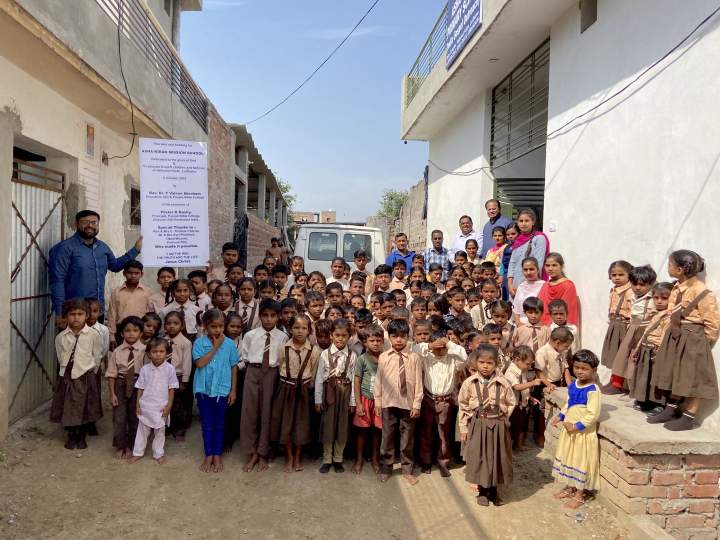 For years, the children and their teachers met in a single room—children aged from about 4 through 12-14. Over the years, their numbers have varied from 100-180. They learn up to the fifth grade level. They receive learning kits with pencils and pens, notebooks, textbooks and other tools.
Hygiene and good grooming are important to good learning. The children show up in rags and go home with brand-new uniforms, clothing and hygiene kits. Many kids have never combed their hair or had a toothbrush for brushing their teeth until they arrived at the school. These simple things have raised their spirits and self-respect and their desire to learn. The children are provided two new uniforms a year to make room for growing bodies. These new things make the children receptive to the things they are taught.
The gospel itself has given them an even deeper foundation for seeing their value in the eyes of a God who has loved them before He created the world. Through Jesus Christ, God has come into the world to become their Friend and Brother who overcomes the laws of karma.
These young children, with fresh childlike faith, have proved highly receptive to the gospel. Most have committed their lives to Jesus Christ. They prove the reality of their faith through the wonderful prayers they pray and their spontaneous knowledge and application of Christian principles to their lives. On their own, they have come together for special days of prayer for their families, friends and conditions in their world.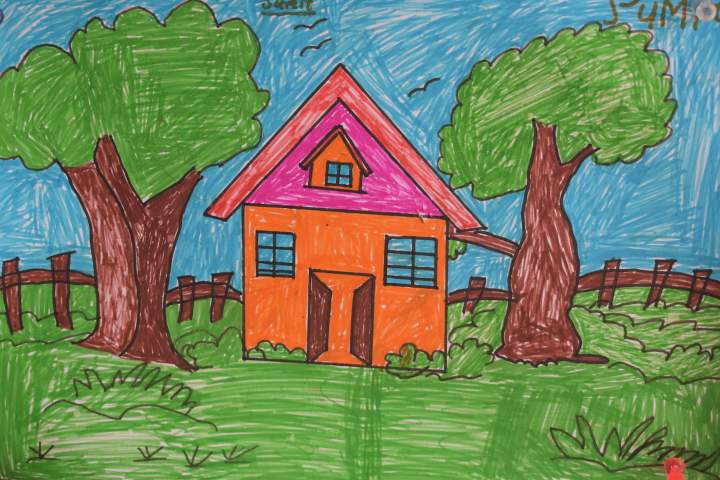 Through the years, the Asha Kiran have consistently had strong support from the parents of these children who note the striking changes in their attitudes and behavior. These children are able to articulate their faith and win their parents to Christ, also giving them victory over the lies of karma, setting up conditions for them to escape the slums and enter new lives.
Over the years, the children have consistently done well on government tests and gone on to higher education. Some of them have received calls from the Lord to enter evangelistic and church planting ministry. They have gone on to IGO-related Bible training schools such as nearby Punjab Bible College.
Not everyone has approved of the schools. Especially this has been true since the 2014 government takeover by the radical Hindu party which was re-elected this May. A year ago, the new laws of the radical government almost shut down the "dairy complex Asha Kiran" on the pretext of the school's poor conditions. But they offered no other alternatives for the children. Thanks to friends, the school met in temporary quarters for several months until construction was complete.
On October 2, 2019, the "dairy complex Asha Kiran" got its long-awaited, long-prayed for new school building with individual classrooms, clean running water and separate bathrooms for boys and girls—things not available before. For young children accustomed only to slum living, these are like a small taste of heaven.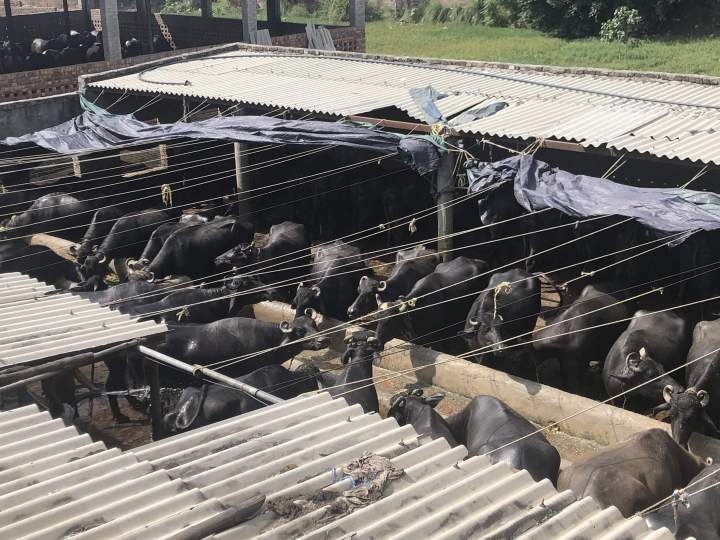 The school's first floor is made up of classrooms, bathrooms and office for teachers and principal. The second and third floor have yet to be built. The second floor will have classrooms for future classes of higher grade students. Classrooms will be separated by partitions easily removed for assemblies and other activities. The third floor will serve as an assembly room as well as a proposed church fellowship of the growing Christian community in the area.
The land for the school and building and facilities have been provided through friends of IGO who have prayed for years for this school and other Asha Kiran schools in the Ludhiana area.
Pray that God will work through IGO's Asha Kiran schools to train many more children, grounded in Jesus Christ and a Christian perspective, well-trained, and able to lead productive lives, free from a slum mentality.
Pray for God's protection for these schools from all enemies of the gospel who want to ruin these testimonies to the love of Christ.